West Ham United manager Manuel Pellegrini met with the media for this press conference on Thursday ahead of this weekend's match with Southampton. 
Read on for all that the boss had to say…
'Pablo Zabaleta is a model example for all players'
I'm very pleased with Pablo Zabaleta's new deal. I think Pablo is a very important player for our team and for the club. He's a professional and he's a leader inside the dressing room, and also I think he is a player that our young players should look up to in regard to the way he plays. 
His future past next season depends on next season, but Pablo is 100 per cent fit. He works very hard every day and I think he will play next season without any problems. 
I knew Pablo from Manchester City, and before that San Lorenzo, and I know what you can demand from him and what you receive from him. I think he's a very important player.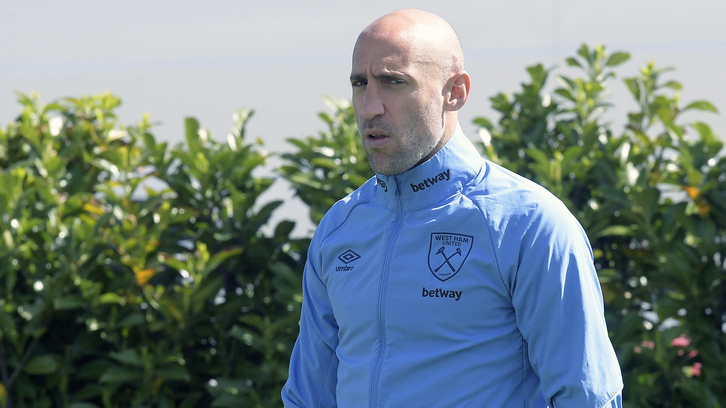 I could probably see Pablo going into coaching. He has all the conditions needed to do it. He likes football and he's always demanding the maximum from himself and his teammates. He's has the characteristics of a leader, and he has the personality of a coach. 
I think the way that Pablo manages himself in this profession is an example for all players. If the young players follow the way Pablo works, they will have every option of success.
'We can demand more from ourselves after this season'
For me, it's been a quiet season. If you compare it to last season for this club it's very different because, eight or nine games before the end, we're not in a relegation battle. After that, if we win the next two games that we must play, then we can finish better. 
I think all of us must demand more of ourselves and improve for this club. This season has been okay, and a lot of new players came in, and maybe we had too many players injured, but we were always fighting around mid-table. It is not a bad season, but next season I hope we can improve. 
We have 60,000 people behind us at London Stadium. We are a big club with a big stadium, and without wanting to put forward a specific target, I want us to do as well as we can. 
'Ralph Hasenhüttl has done good work with Southampton'
I must admit that I didn't know too much about Southampton manager Ralph Hasenhuttl when he took charge. One of his first games in charge was when we played them away. He was in a tough position with the team in a relegation spot. I think they were safe with three games to go, and I think therefore he has done good work.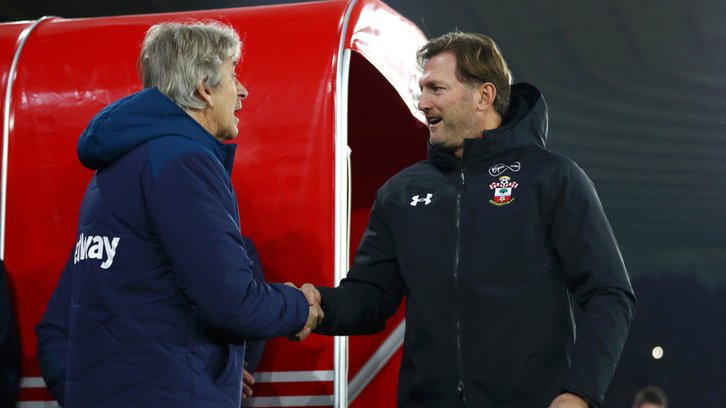 It is important for me that we finish as high up the table as possible. It will be better for the club. If you compare with the last season, it will be an improvement. I think, for the fans, for the staff and for the players, it will be good to finish winning our last home game against Southampton. We've played some very good games here and we want to end with another one on Saturday."
'I have enjoyed this season, but I want better next year'
I have enjoyed my first season back in the Premier League. I signed for a big club in West Ham United and the Premier League is the best league in the world. 
I returned here and I'm happy here. I want to do it better next season. I'm always planning with the sporting director but we're not going to do anything before we finish this season. It all depends on a lot of different things that we must analyse.