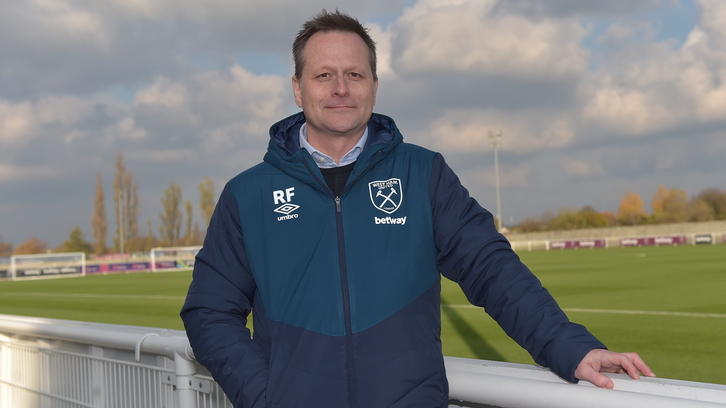 On the weekend of the launch of the No Room For Racism campaign, West Ham United women's general manager Russ Fraser writes about the diversity in the FA WSL side…
 
I have thoroughly enjoyed my time with West Ham United, since joining as the women's general manager earlier this season, and everyone associated with the side is immensely proud of what we have achieved so far. 
We have a team that, in our first season in the FA Women's Super League, has comfortably avoided relegation, and are just one win away from reaching the SSE Women's FA Cup Final. Just a semi-final match against Reading is between this Irons team and a place at Wembley in May. 
As a lifelong West Ham fan, I am so proud of what our women's team has accomplished on the pitch this season, but I am also very proud of what our players have achieved off of it as well.
I'm not just referring to the work our players have done through schemes like The Players' Project, but I'm talking about the culture and philosophy they themselves have built since forming the first West Ham United team in the top tier of women's football. 
Last summer, when it was confirmed that West Ham United would play in the restructured FA WSL, the first fully professional female football league in Britain, head coach Matt Beard set out to sign the players for his squad. While their ability on the pitch was clearly of importance, perhaps even more so was their characters and personality away from it, and in the 20 first-team players we have in our side, I truly believe we have a fantastic variety of individuals. One consistent, however, is how open and accepting they all are of each other.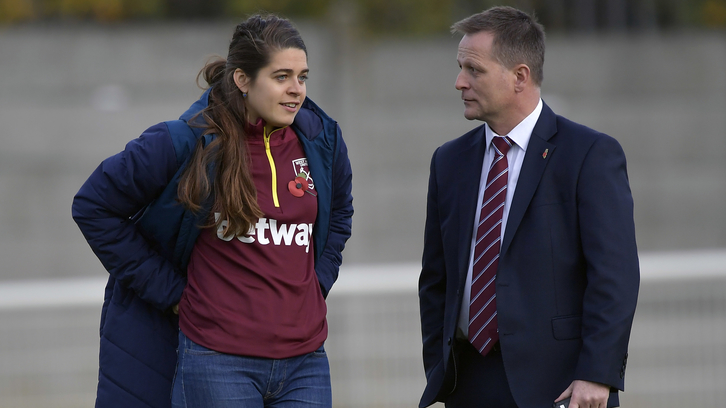 In our squad, we have players in openly gay relationships, such as captain Gilly Flaherty and forward Alisha Lehmann. We also have Rosie Kmita, who the Football Association believe is the only professional women's player in England from a British-Asian background.
We have players from all over the world; from South Korea, to North America, to Essex born and raised. But no matter where these players are from, or who they are, they are fully accepted as part of the West Ham family.
Matt Beard, and members of this team, have spoken before about how close this team is, and perhaps that is partly due to most joining last summer, but I believe they – and the women's game in general – can only benefit from openness. 
Quite frankly, it shouldn't and doesn't matter if a person is gay, straight, black or white. I see on a daily basis the culture of openness and togetherness in the women's game. Our West Ham United players have adopted that philosophy without our guidance, and it is one that Matt, the coaching staff and I are proud of. 
With yesterday's match at London Stadium marking the great work Kick it Out do, I want to take the opportunity to applaud their efforts in eliminating any form of discrimination from football. I am genuinely proud to say, as West Ham women's general manager, that our team benefits completely from the acceptance of everyone involved.