Women
Simic: FA Cup is a great chance for this team
Julia Simic admits that the FA Cup is the perfect opportunity for West Ham United women to claim some silverware this season, despite it only being the Irons first year together.
The Hammers currently sit sixth in the Women's Super League and have an FA Cup semi-final against Reading awaiting them. The Irons have already played the Royals this season, beating them 2-1 and drawing 0-0 with them in West Ham's first WSL game.
West Ham have defeated Blackburn Rovers and Huddersfield Town in the FA Cup this season and Simic says that the mood in the camp is really strong at the moment, as the Irons target a final at Wembley.
We are only one win away from playing at Wembley. I think it's a great chance for us as a team

Julia Simic
She said: "Getting to the semi-final is really good of course. We knew as a new team and a club playing in the Women's Super League for the first year, we knew what our chances would be, but we always had one eye on the FA Cup.
"We have to take any luck we get and make the most of it. We are only one win away from playing at Wembley and playing in front of a big crowd in a massive game and I think it's a great chance for us as a team and everyone is really positive. 
"You can see everyone is really positive and smiling about maybe going to Wembley, but of course we first have to be ready, but the chances are there, and it feels really good for us as a team makes it bring a really good atmosphere in the team right now."
The German midfielder recently underwent minor surgery on her knee which was a success and Simic is now undergoing rehabilitation. The midfielder is full of praise for her teammates and enjoys the high morale in the squad, despite her injury.
"I'm really surprised how much I enjoy being here and how much I love playing for West Ham. The squad is so positive, so chatty, and we're really doing well as a group. There is a lot of harmony and good team spirit as well, but life in general is easy here because people are quite open and really polite."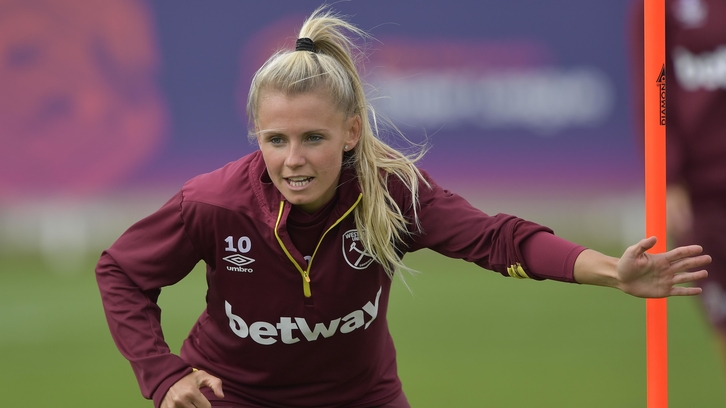 Simic has been an integral part of head coach Matt Beard's squad and being an attacking midfielder, she has enjoyed adapting to the attacking intensity of football in England.
"I think for me as a player, I like to have the ball and possess the ball and I think the game right now in England is so interesting because it's so quick and a lot of goals are scored. For example, I watched the last game West Ham versus Huddersfield it was a 4-3 in the Premier League and it was the best game I saw so far because anything can happen in any game and this makes it so interesting. Anything can happen in any game and this makes it so interesting. 
"That's what I like with English football, that it is so open, always attacking, always playing forward. Even if you're the underdog, you're not trying to just defend and not concede a goal. You always go for a goal yourself and this is what I really like."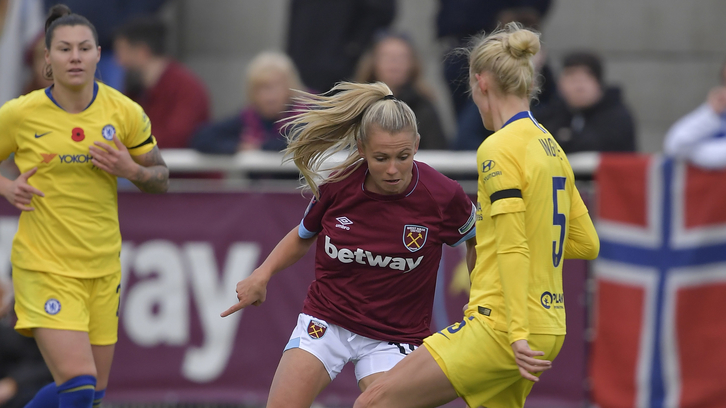 With the recent news from the FA that Barclays will be the official sponsor of the WSL from next season, Simic is delighted that women's football is getting some much-deserved recognition and sponsorship.
The midfielder said: "I think it just shows how far women's football has come so far and how much attention it gets from really big sponsors, really big companies or labels. I think for us as players, or for us as a league it's really important that big companies like Barclays or whatever just join the game and to support us as footballers, as athletes and bringing us the attention I think we deserve in a way."