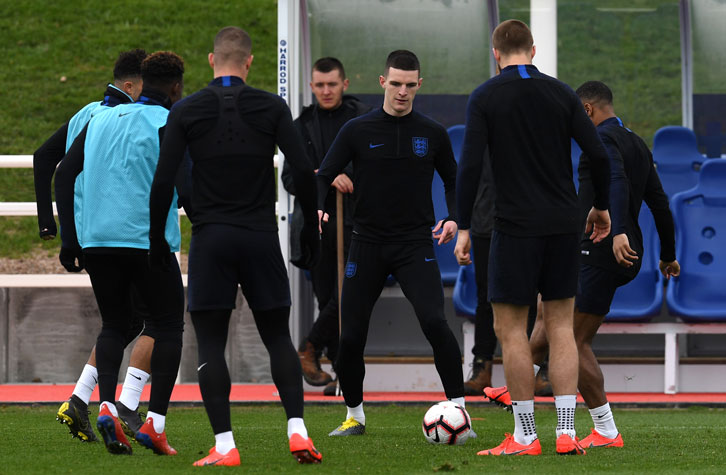 Declan Rice is relishing the challenge of forcing his way into the England team.
The West Ham United midfielder joined up with Gareth Southgate's squad for the first time at St George's Park this week and is being tipped to make his debut in Friday's opening UEFA Euro 2020 Group A qualifier with Czech Republic at Wembley.
Rice pinpointed Tottenham Hotspur's Eric Dier and Liverpool's Jordan Henderson as his main competition for a place in Southgate's starting line-up, but is hoping his ability, work ethic and the manager's willingness to pick young players will stand him in good stead.
"You've got to be on your A-game in training because the manager is watching, [Southgate's assistant] Steve [Holland] is watching and there are top, top players in this team," the 20-year-old observed. "To be putting myself up against these top players is only going to make me a better player.
"Competition is healthy as well but because everyone gets on, there is no animosity and competition is good. We've got all these players here from top clubs and people might think there is that rivalry but that's all forgotten about and it's one big family, to be honest.
"From the two sessions I've been involved in, everyone has been on it, and I think the coaches put that on us as well, so you have to be on it. Everyone is coming off with a sweat on and has been working really hard.
"Obviously, Eric and I have been up against each other in training position-wise and he works really, really hard. Training against Henderson, he's a proper leader, working really hard and talking, so everyone has got to put in a shift."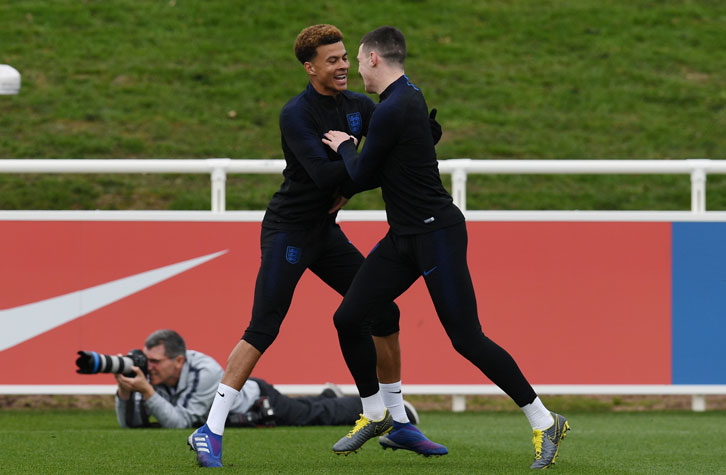 Alongside his new squad-mates, Rice is also relishing the opportunity to work under Southgate for the first time and experience first-hand the approach which took England to the FIFA World Cup semi-finals last summer.
"The gaffer is unbelievable," he confirmed. "He's not scared to put in a young player and I think that's what every young player wants to see as well.
"To work with Gareth and see how he works, as this is obviously the first time, I'm really looking forward to the future. It's great to be here working with him."
If you would like to be at the Home of Football for what could be Rice's senior England debut against the Czechs, tickets are available here. Alternatively, both matches will be broadcast live in the UK by ITV.