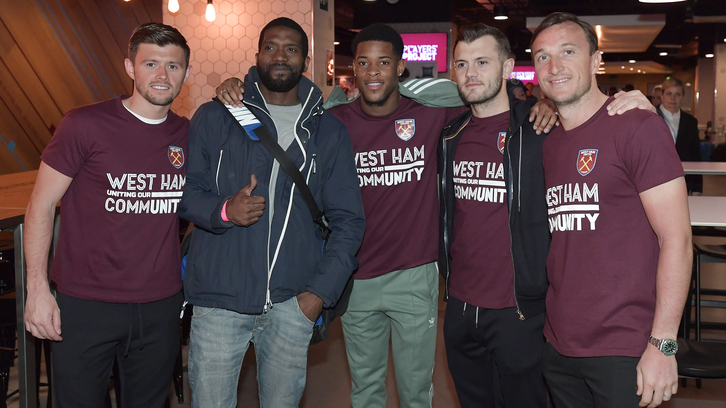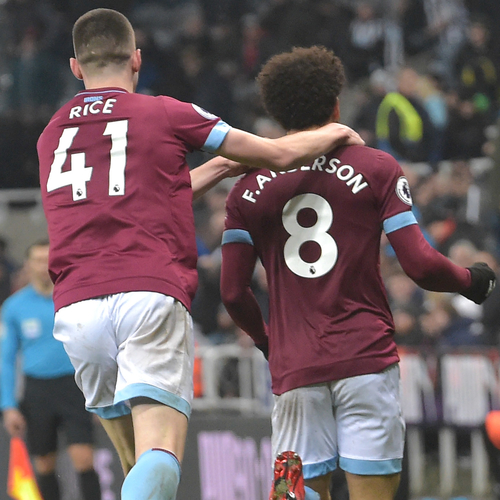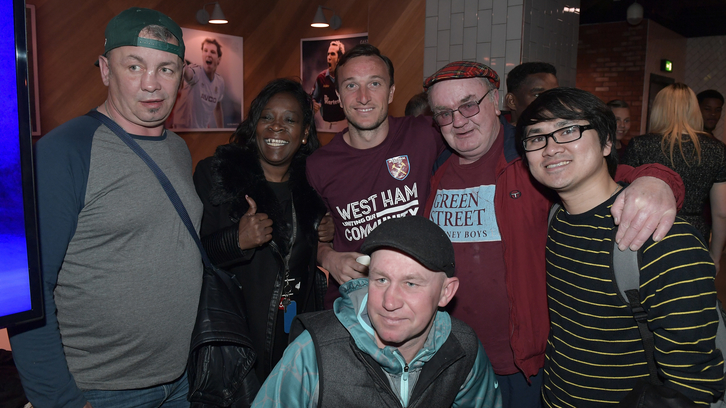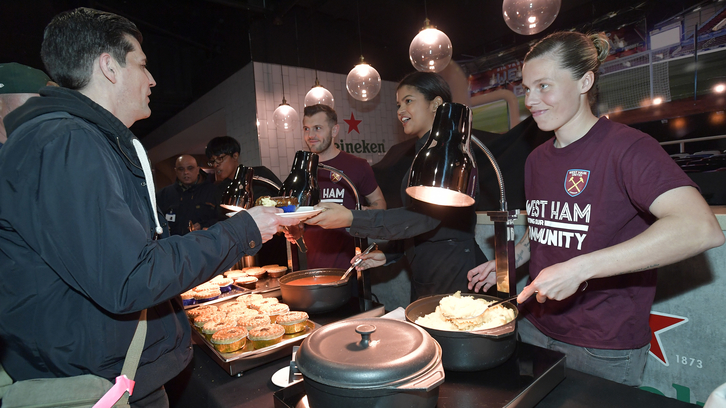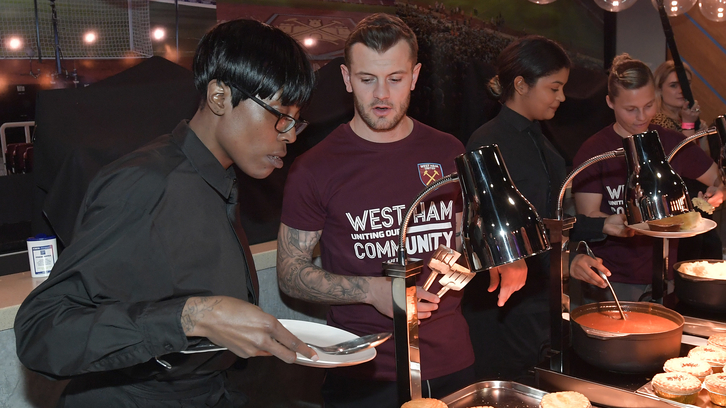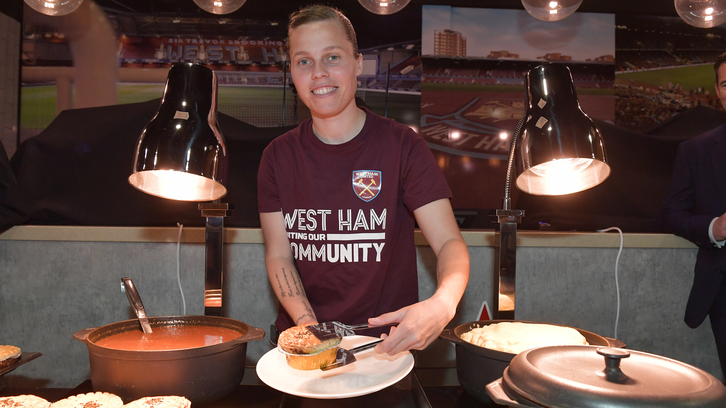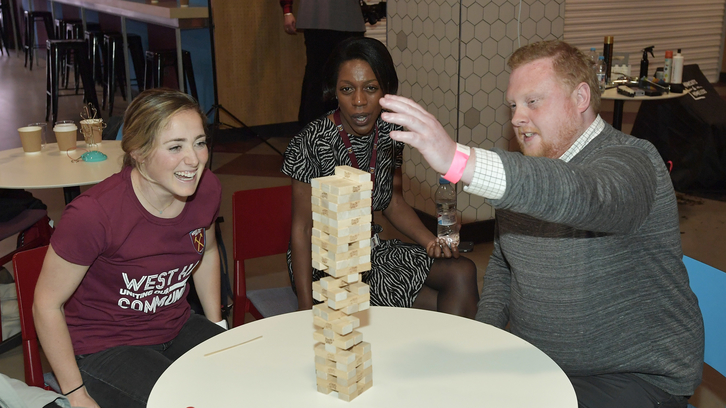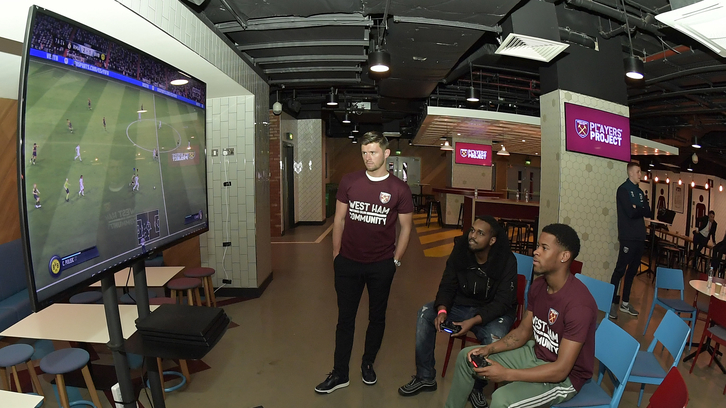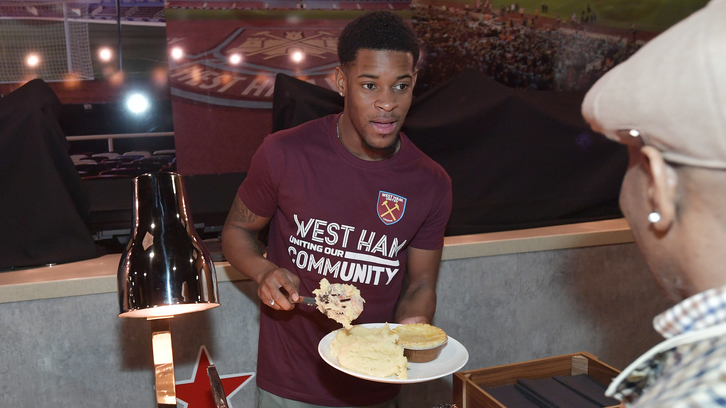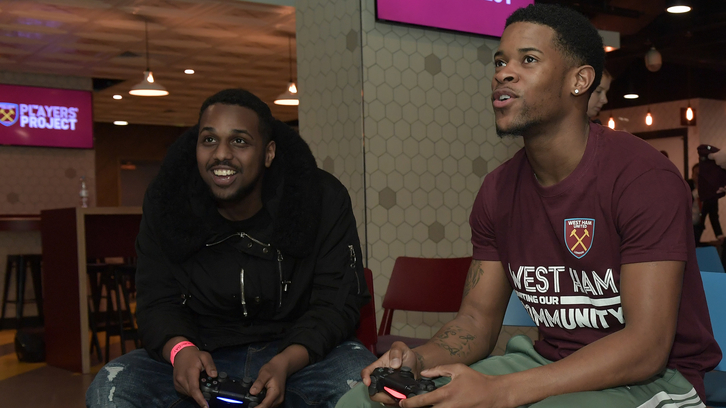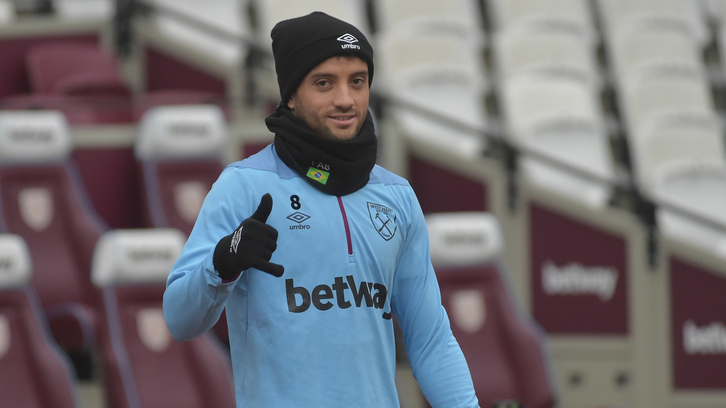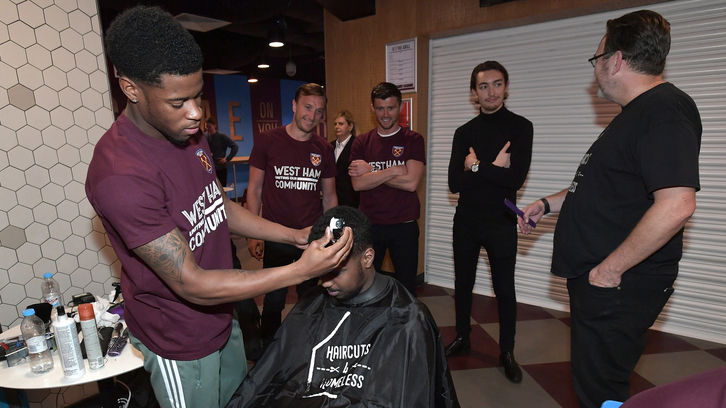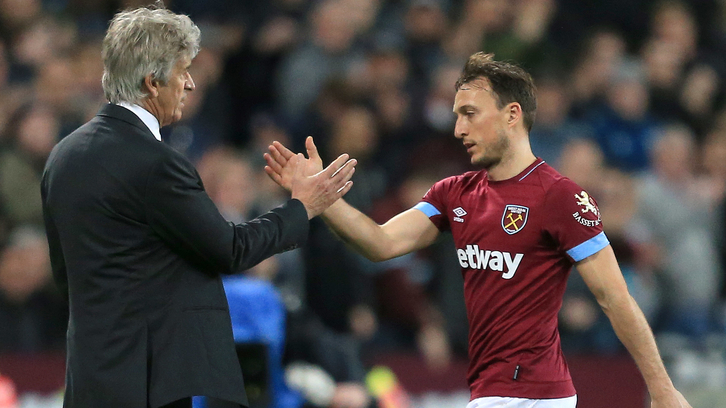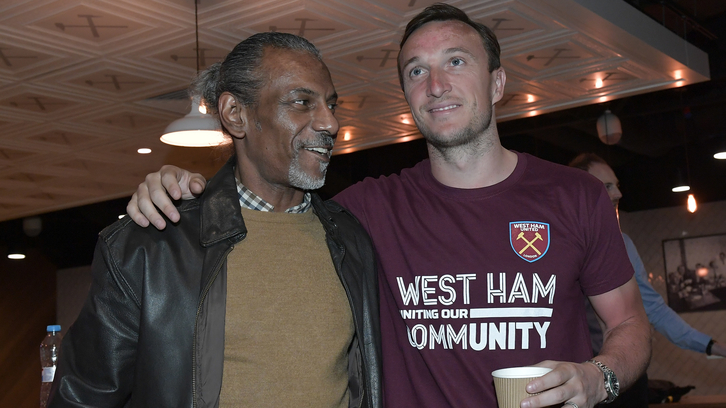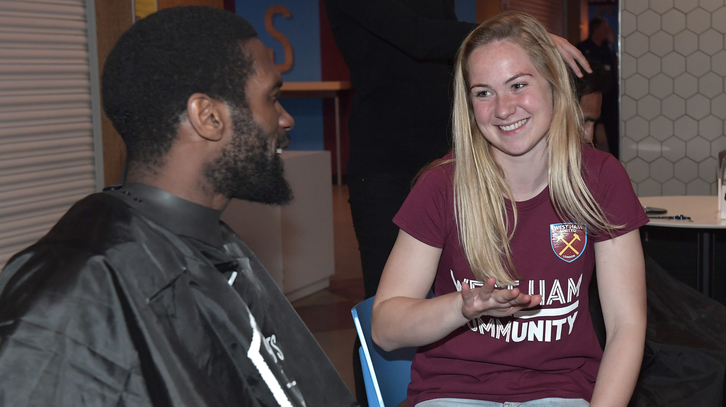 The latest community initiative by West Ham United's Players' Project has seen local homeless people offered vital services and respite from life on the street, by visiting the London Stadium.
 
Players from West Ham's men's and women's first teams took time out on Thursday afternoon to help provide food, hairdressing, job support and podiatry services, as well as organising clothing collections and putting on a PlayStation fun zone to support those in the local community who need it most.
 
Helping tackle poverty is a key strand of the Players' Project, which launched in November and will see West Ham United commit a further £10m over the next three years; this will further expand the Club's reach whilst at the same time creating deeper provision with our more deprived communities. 
 
West Ham United is dedicated to delivering innovative, inspiring and impactful programmes in a way that provides immediate and long-term benefit and support to those that the Club reaches.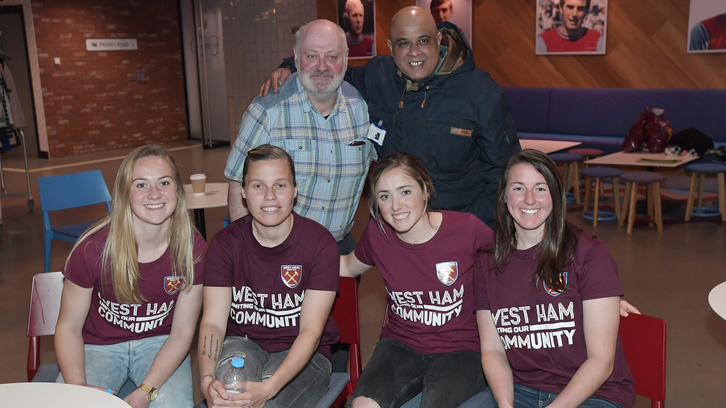 This commitment was reflected in the support shown by Mark Noble, Aaron Cresswell, Jack Wilshere and Xande Silva from the men's first team, and Gilly Flaherty, Lucienne Reichardt, Erin Simon and Brianna Visalli from the women's team.
 
Tower Hamlets and Newham have the highest rates of poverty in London and, in both boroughs, nearly two in five residents are living below the poverty line, while Newham is home to the highest proportion of low-income employees of any London Borough.
 
Club captain Mark Noble said: "I used to ride my bike and play football on these streets, and I was lucky enough to be awarded the Freedom of the Borough here in Newham, so to give back through initiatives likes this means a lot to me.
 
"As footballers, we are lucky enough to live in privilege because of what we do for a living, so it's important that we give back when we can.
 
"For us, it's only a couple of hours, but it makes such a massive difference to the lives of the people here. Whether it is clothing, food, a haircut, it's good to help out how we can."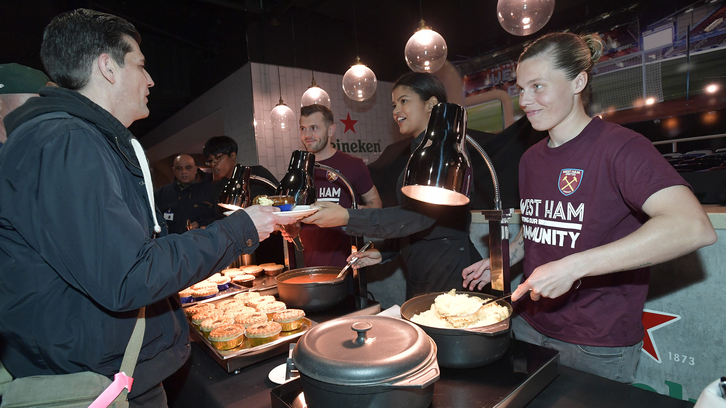 Gilly Flaherty, West Ham United women's captain, said: "Working to combat homelessness is something that means a lot to me. I've worked on it my own time for a few years, and you hear about so many sad situations.
 
"Anything we can do to help people get back on their feet can only be a good thing, and it is something I am more than happy to support.
 
"You can see faces light up at event like this and it makes you appreciate what you have as well. As players, we have a duty to get into our local area and help people who are less fortunate than ourselves."
 
The Club worked with local charities Skylight/Crisis, Anchor House, WDP, and CGL Newham Rise to run the support day, which follows on from the continual Players' Project work, including that at Christmas.