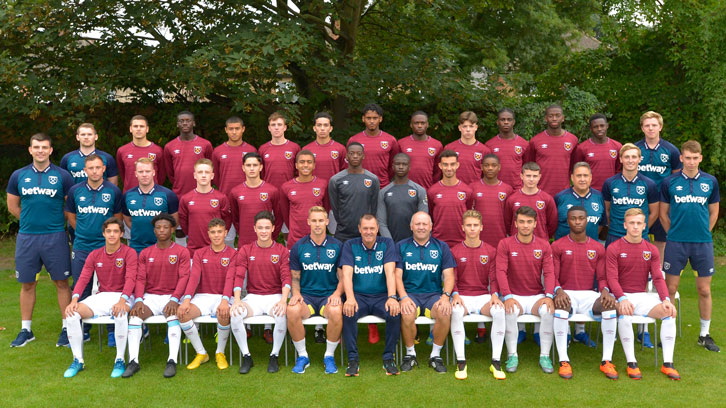 Jack Collison says Manuel Pellegrini's willingness to blood young players in his West Ham United team has given the Academy of Football a major boost.
Pellegrini has given no fewer than six Academy graduates game-time since his arrival in east London last summer – captain Mark Noble, Declan Rice, Grady Diangana, Joe Powell, Conor Coventry and Ben Johnson have all featured – and invited a host of other scholars to train with his first-team squad.
All are following in the footsteps of a man who has coached and mentored them since returning to the club as U16s manager in July 2017 before moving up to coach the U18s last summer – Academy graduate and former West Ham and Wales midfielder Collison.
The real big one is the fact that if you're good enough, you will get an opportunity which we couldn't say before

Jack Collison
"West Ham has been known for having a good academy for years, for producing these players and it seemed like there was a slow up on the conveyor belt," Collison told the Evening Standard. "Managers are working on a short time frame sometimes, can they trust the young players, maybe not. But as you see with Pellegrini this year he is certainly not scared to chuck them in."
The most-recent player to benefit from Pellegrini's farsightedness was full-back Ben Johnson, who made his Premier League debut at Manchester City in February before signing a new long-term contract with the Club this week.
"[Ben was] playing out of position [at left-back] but what an opportunity for him, getting that opportunity and selling that opportunity to these young players now, they've actually got something they can look to and strive to achieve," Collison observed. "That pathway and opportunity is what they are looking for, the last 12 months have been a real positive time for the Academy."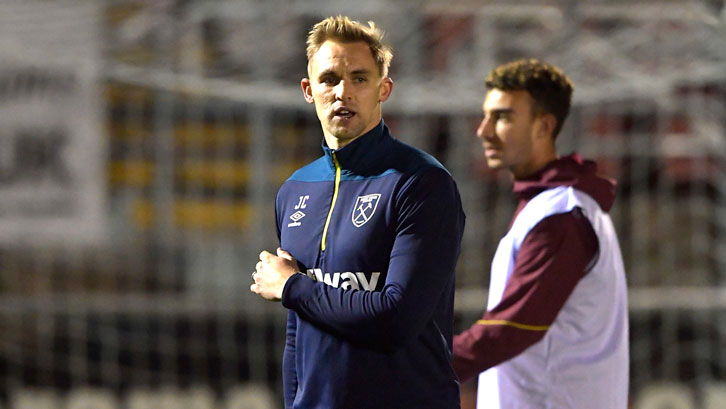 Looking at the even bigger picture, Collison works on a daily basis at Chadwell Heath, where the Board have invested £4 million redeveloping the Club's iconic, historic training ground.
The coach believes that investment will continue to inspire the likes of Rice and Johnson, who will benefit from the ultra-modern facilities, while also working in an environment steeped in a history of achievement and success.
"I think they value the importance, both West Ham fans aren't they," Collison said of Joint-Chairmen David Sullivan and David Gold. "I think it was always on the timeline to get this done.
"The great thing is that yes it's new and they have spent a lot of money, it certainly has that 'Wow' factor when you come in, but it still has the history in the walls, the great players who have been here over the years, even though you have the great indoor pitch, the viewing galleries, it still has that sense of history because it's Chadwell Heath.
"Especially now we're in an area where we are trying to compete with a lot of the big clubs – Tottenham, Arsenal, Chelsea – hopefully now we can compete with the facilities, hopefully we've got a couple of good coaches here, and also that real big one is the fact that if you're good enough, you will get an opportunity which we couldn't say before."