Declan Rice is the perfect example to any young player - Steve Potts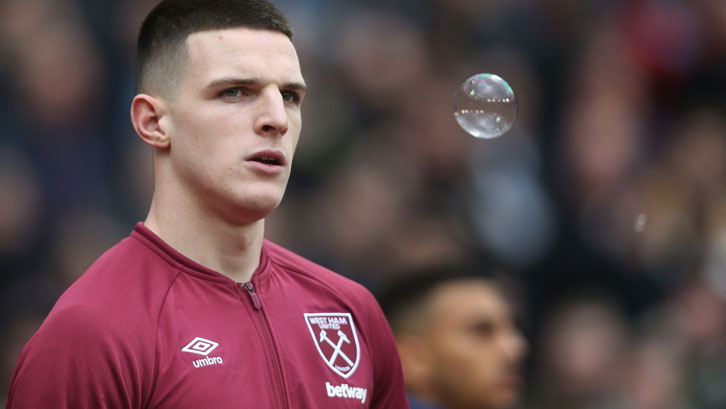 As Declan Rice approaches his full England debut, West Ham United U23s coach, former defender and all-time great Steve Potts says the 20-year-old was always a standout performer during his formative years at the Academy of Football…
My first memory of seeing Declan would have been in his schoolboy days training at Rush Green in the evenings, when he arrived here at 14 after being released by Chelsea. At that point, you are only seeing glimpses of the boys and getting to know their attributes and character, but one day one he impressed everyone here.
I then got to work with him more closely when he left school and joined the club full-time as an Academy scholar at the age of 16. He very quickly established himself in the youth team as a player who could perform to a high level as both a central defender and a central midfielder.
In that first year in the Under-18 side, I can honestly say he hardly put a foot wrong. I can only remember him having one bad game, which probably stood out only because it was a surprise. My first recollections of his biggest strengths at that time were the fact that he was a very clean passer of the ball, and that his reading and understanding of the game were beyond the level generally expected at his age.
I don't think you could have a better example for any young Academy player to look to than Declan

Steve Potts
As he progressed through the levels, he just got better and better. I remember going over to Arsenal for an Under-18 match and, during the game, Arsene Wenger walked over to take a look. He was only stood there watching for 20 minutes, but I spoke to one of their staff members I knew after the game, and he said Arsene had pointed out Declan as the best player on the pitch. 
His attitude has always been first class. If you had to be critical early on, you might have questioned whether he lacked a little pace but, whatever he lacked, he made up for with his speed of thought and awareness of positioning – and he has certainly developed his athleticism and speed since then.
Overall, though, his overwhelming attribute was the fact that he very quickly identified what he needed to do, on and off the pitch, to make himself a top, top player. He trained really well and took that into games.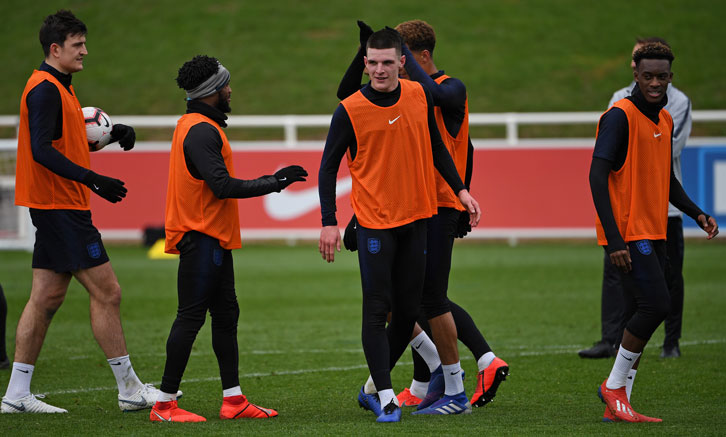 Whatever people say about coaching or development, deep down it has got to come from within the boy. You see so many young lads with great talent – every player who comes into the Academy has got ability and talent – and they get advice and guidance to help their development. Some take it on board, some don't, but Declan has always listened and learned very quickly. And his progress is 95% down to his own self-motivation and desire.
You look at his past – released at 14 by Chelsea, which must have been very hard to take. It's a very difficult age for a young player to be rejected, just as they feel they are on the verge of starting a career in the game, and many don't recover at that point. In his year group at 16, the only player who didn't get offered a guaranteed professional deal with his scholarship was Declan. He just got the normal scholarship contract, but he just got his head down, fought for everything, and forged his own path. He has continued improving ever since, and he is still improving now.
At the start of this season, he was left out of the squad after playing in the opening game at Liverpool. He came and trained with the Under-23 group and had every right to be disappointed, maybe not at his best in training, but he was the exact opposite. He led the way, trained as hard as he could, and got himself back in the team.
I don't think you could have a better example for any young Academy player to look to than Declan. He is everything you need to be when progressing at that age. He is humble yet confident at the same time, and most of all he has the hunger to be the very best he can be. All the success he has achieved so far, he fully deserves.