Reaction
Ogbonna: Everyone plays their part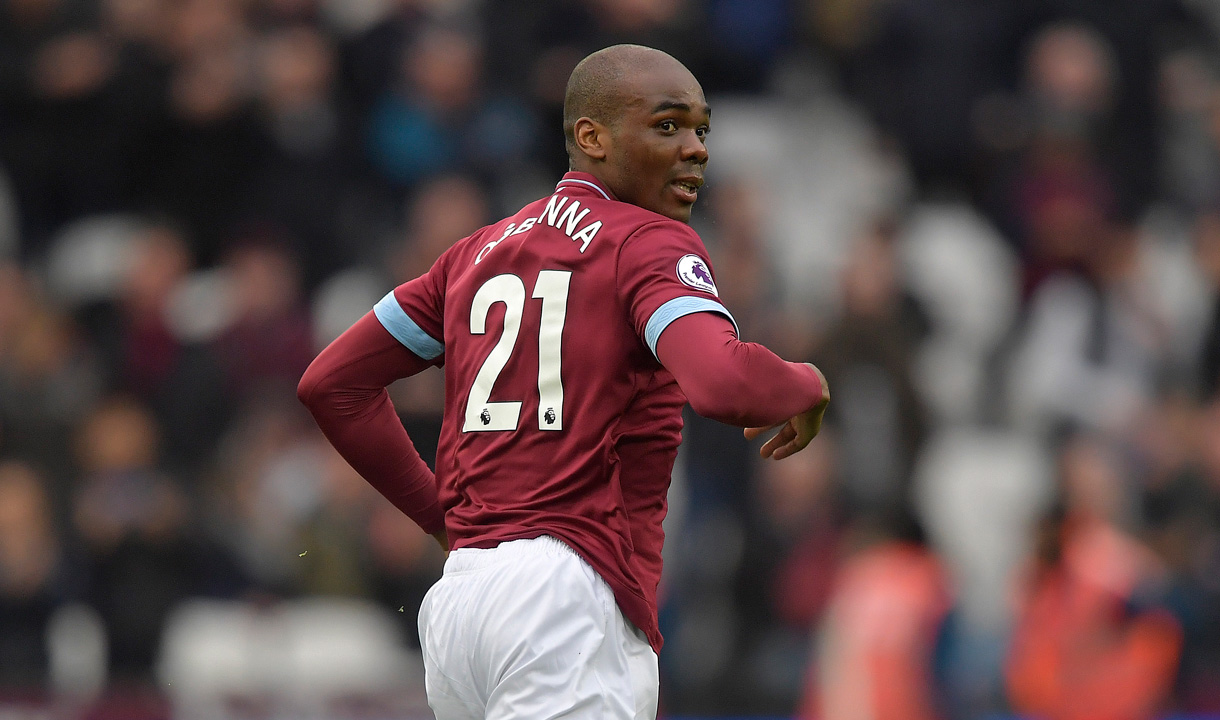 West Ham United's squad depth was key to claiming all three points on Saturday, according to defender Angelo Ogbonna.
His team needed to come from 3-1 down in the final 15 minutes to defeat Huddersfield Town in a seven-goal London Stadium thriller, with all three substitutes coming off the bench to make an impact.
Chicharito scored the vital brace which turned the scoreline from 3-2 down to 4-3 up, while fellow sub Samir Nasri provided an assist and Lucas Perez also contributed up front.
Ogbonna, who notched the Hammers' second to get the comeback going, says the knowledge that those players who enter the action can make such a difference is a huge help to his team.
"I don't know why it took so long for us to get going," he said. "We have to stop those kind of starts, but at the end we won and we got three points.
"We have got a very good squad and a very international squad and I think it is realistic [to aim for seventh]. That was our target since the beginning of the season, so we are still looking for that spot."
Ogbonna also hailed the young players in the Hammers set-up, saying that depth of talent goes beyond the plaudits handed to Declan Rice recently.
He added: "When I talk about Dec I want to talk about the other young players too. Grady has played well with a lot of pressure, Diop has been fantastic and they are still so humble all the time. It's very good for the club.
"For me, they all make it easy [for themselves] because they understand and listen."