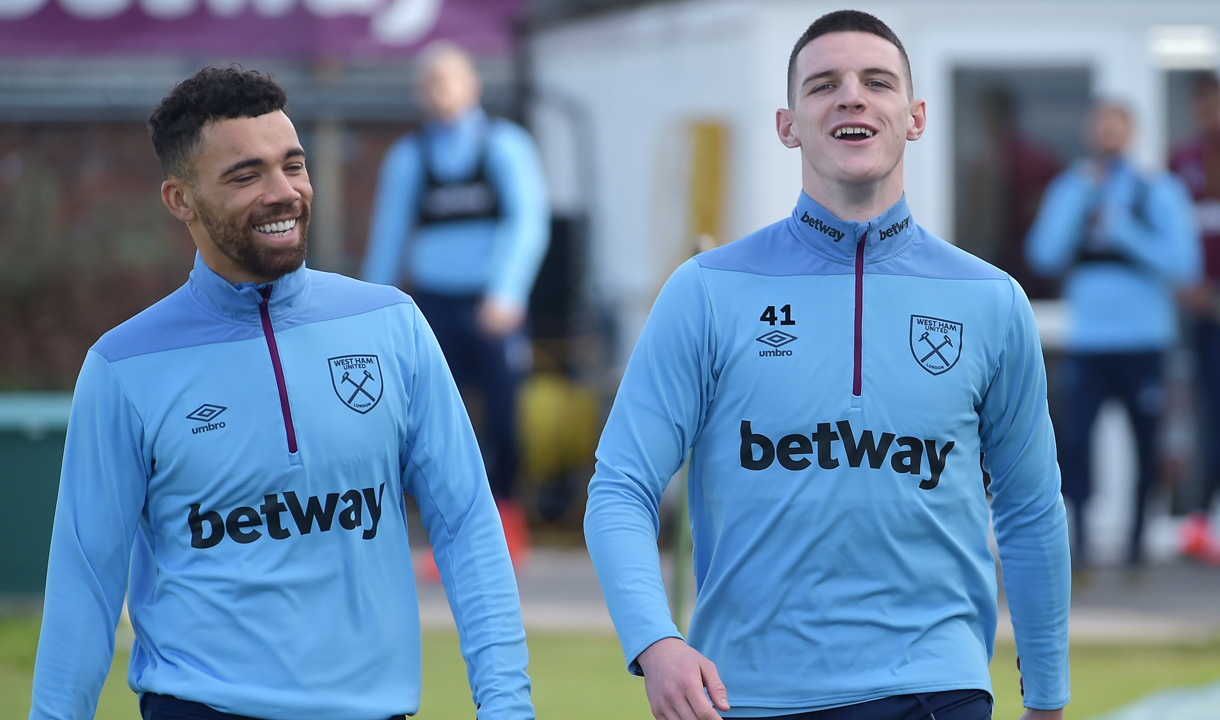 Ryan Fredericks has paid tribute to his West Ham United teammate Declan Rice after he earned his first call-up by England on Wednesday.
The 20-year-old was named by Gareth Southgate for UEFA Euro 2020 qualifiers against Czech Republic and Montenegro later this month, capping another fine season in Claret & Blue.
Rice, who made his first team debut as an 18-year-old on the final day of the 2016/17 campaign, has continued to make great strides in establishing himself as a holding midfielder this term and Fredericks has been hugely impressed.
"It's definitely deserved," he said. "I think from the start of the season he's probably been our best player, our most consistent player. He trains great every day and he's a good lad too – humble, even though he's getting all these accolades, so credit to him and I wish him all the best.
"He's only 20, so there's so much room for him to improve. He's at the right club to improve, under the right manager, and all the boys want the best for him, so he's going to be special.
"Getting called up won't change him, definitely not. He's signed new deals and things like that but he still drives the same car, he still lives at home with his parents. He's not flash or anything like that, so that's probably why everyone's so happy for him as well."
Before those qualifiers, however, the Hammers face a London Stadium test against Huddersfield Town and Fredericks is focused on an important three points.
He added: "We've got good players in our team and there's a lot expected from us every game. We're confident, if we go out there and play our stuff.
"We play at such a big club that we're expected to go out and compete with the big boys, and beat everyone else. The manager puts a lot of demand on us to win every game and play in a certain way. He wants us right at it and playing as if it's the last game we're ever going to play."