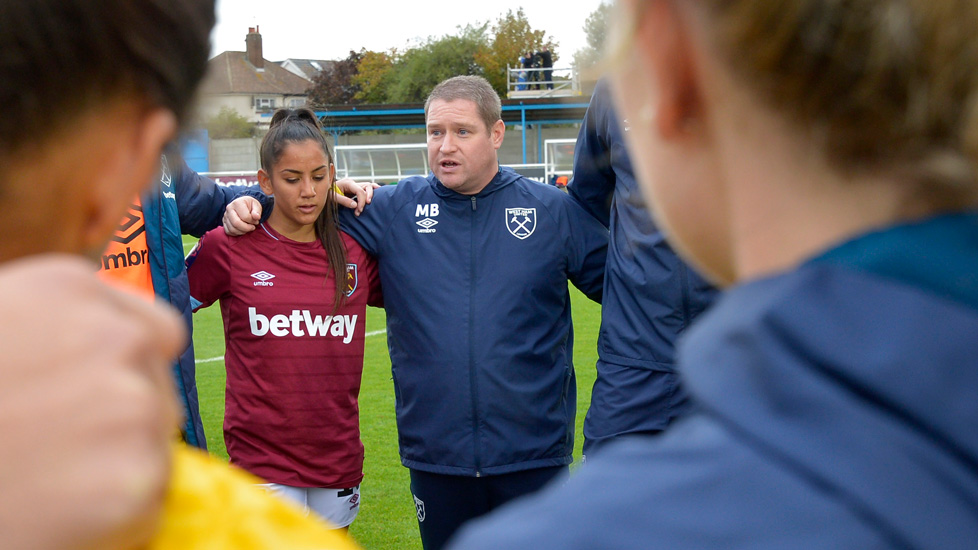 West Ham United women's team head coach Matt Beard is swapping his football boots for running shoes to raise valuable funds for the Club's Foundation.
Beard will run the April 10K around the Hammers' Queen Elizabeth Olympic Park home on Sunday 6 April and is hoping to collect £1,000 to help support the life-changing work the Foundation delivers across east London, Essex and beyond.
The coach has been training hard, with support from his players and backroom staff, and is looking forward to putting one foot in front of the other for the Foundation, which provides more than 35 initiatives for thousands of participants.
I've mainly decided to do this so that I can personally give something back

Matt Beard
"I was lucky enough to be at the launch of the Players' Project, and I saw the work that the Foundation does," Beard explained. "It affects so many different people, from young to old, and the players get to go in and help with that.
"Being a Dad, I couldn't imagine being in a position to feed my children Who I saw really pulled a few heartstrings when I was there.
"I want to give something back. I'm lucky, and I want to help in any way I can."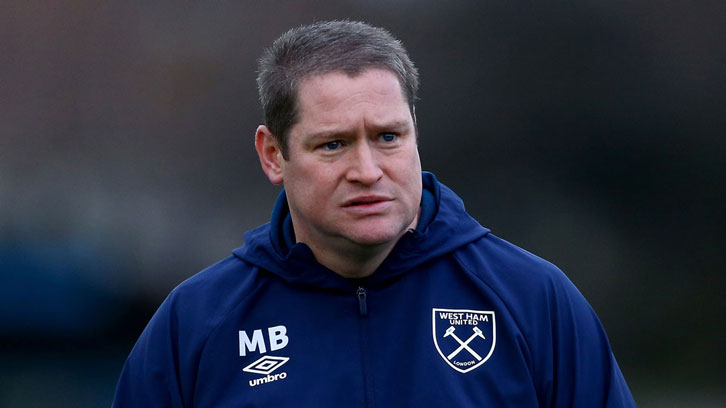 Beard said the venue of this race was another reason why he was so eager to take part.
"Because this 10K is at London Stadium, it means more to the Foundation," he confirmed. "It also gave me enough time to train,and was a date that works well with us, as we don't have a game that Sunday. I wanted to do something this domestic season and this worked out well with the women's schedule.
"Training is going well, but it's tough! Our sports scientist, Paul Parker, has given me a training programme to get my heart fit and ready for the race. I was doing three 5k runs a week, but I've upped the distance now. 
"I've still got a way to go but I think it's going well! Come 6 April I just want to make sure that I'm fit enough to get around the course in a decent time.
"At the moment I'm doing 5k in around half-an-hour, so I am hoping to complete the run in about an hour, and I think that's a good aim.
"I've been getting a lot of support from the women's team. They have been cheering me on every step of the way which means a lot to me. It's great to have a team of people behind me and makes me more determined."
*To sponsor Matt Beard, help him reach his £1,000 target and make a donation to West Ham United's award-winning Foundation, click here.