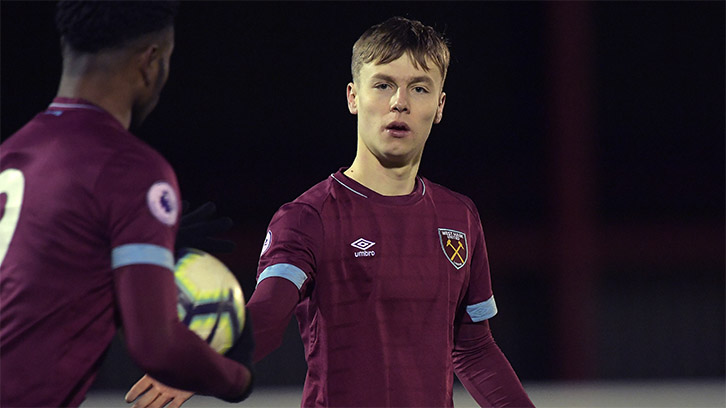 Dan Kemp has issued a rallying call to his West Ham United U23 teammates as they face the battle to avoid the drop in Premier League 2 Division 1.
The winger was on the scoresheet on Monday night but his goal was not enough to earn the Hammers any points, as fellow strugglers Blackburn Rovers were 3-1 winners at the Chigwell Construction Stadium.
The Irons now have five games to pull themselves away from the bottom two, where they currently sit after defeat to Rovers.
Kemp hopes he and his teammates have enough left in the tank before the season ends and urged the side to pick up their form starting in the next fixture; Monday's away trip to Swansea City.
He said: "Swansea, the next game is massive; 100 per cent. Blackburn was a massive game too and we've missed out on big points, but the good thing is you get another game and while the league has been every two weeks until now, now we've got a chance to bounce back straight away. 
"These last five games we have to win, every single game. Me and all the boys will be working as hard as we can to make sure we try and do that."
It was a disappointing evening against the Lancashire outfit in Dagenham as the hosts conceded twice in the last 15 minutes to be condemned to defeat.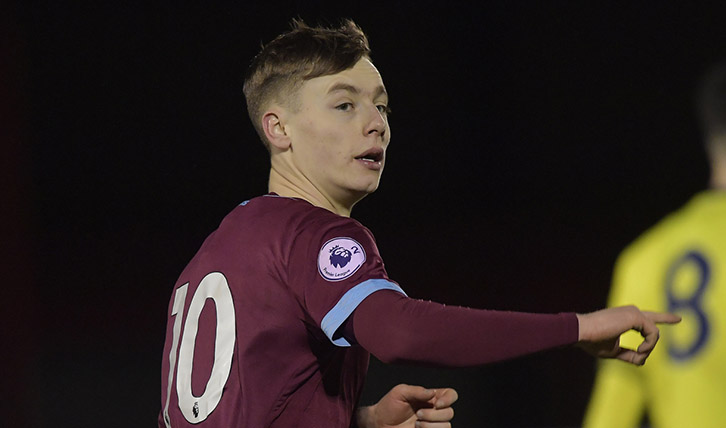 Though Kemp was pleased with his goal on the night – a superb right-footed strike which beat the keeper at the near post – he was left frustrated with how things went more generally.
"Normally I shoot with my left foot, but it dropped inside side and I just thought to hit it on my right and it got us back level which was good.
"But it was a scrappy game all in all, and that's the way it's been going for us at the moment this season. We just struggle to see out the game or get a winner, but we're unfortunately just conceding.
"It's a case of if you're not dominating and it is a scrappy game then you need to see it out and showing that grit and getting the point and at times that's something we struggle with.
"It probably suited the pitch and the way they play suited them better, but we had to compete with that and towards the end we didn't really do that.
"I thought at times when we did get the ball inbetween the lines to me we were looking quite positive and we could give it to Grady [Diangana] and to Nathan [Holland] and link with Jahmal [Hector-Ingram]. 
"It's just in games like that you're more playing off a second ball or fighting to win a throw in or a corner, so it is difficult, but sometimes that's the way football is. 
"Maybe we could have smoothed the ball out at times and got playing better, but sometimes that is football and we need to see the game out."