Academy Manager and Head of Coaching & Player Development Terry Westley says Ben Johnson's debut – the sixth graduate to play for West Ham United this season – was a proud moment for everyone associated with the Academy of Football…
When supporters talk about one of their own, Ben Johnson would be exactly the sort of young player they are talking about.
Ben joined the Academy at the age of seven, attending our development centres, then got taken on and registered at nine and has come right through the system.
He has always worked hard but in the last couple of years he has really grasped the importance of his own individual plan and what he needs to do to kick on and become a better player. We have really noticed that in the last two seasons but even more so recently.
He continues to develop, he is really impressive when he goes to train with the first team and he caught the manager and first-team staffs' eye in Spain recently when he went away to their training camp.
Ben is a tremendous athlete and is mentally very good, as you saw on Wednesday night when he was playing against some of the best players in the world in a really hard atmosphere and really tough game.
We are really proud of him at the Academy because he is everything we would talk about. He is the right type of character, he stays late in the afternoons to get better and is diligent in his work and he fully deserves a Premier League start.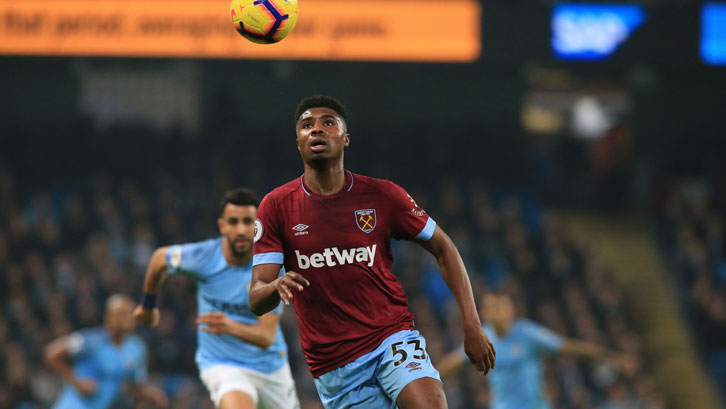 To think that, on an evening against the champions, that we had three players aged 20 or younger playing in Declan Rice, Ben and Grady Diangana, who came on, is some achievement.
Everybody who has worked with Ben since he came to the Club should be very proud that he's one of our own who has made a Premier League start.
Again, the manager and his staff deserve great credit. In all of my time working with lots and lots of different managers, we have a manager who is not afraid of throwing a young player into the team and he has done that consistently over the course of the season.
I think the manager is pleased with what he has seen the young players can do technically and their behaviour traits and all what goes with trying to be a top player.
There is much more for Ben to do, as he said in interviews himself, but he's made a good start and it's given him the appetite to go and plan and get better.
He is hungry for more success and everyone at the Academy is proud and delighted for him.