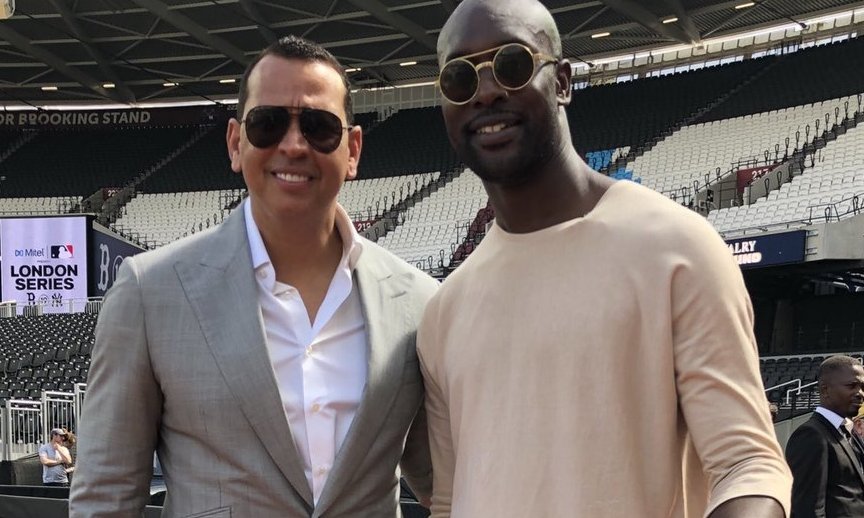 London Stadium is playing host to stars from the world of Major League Baseball this weekend and former West Ham United striker Carton Cole was on hand to welcome them to east London.
The New York Yankees are taking on Boston Red Sox in the first regular season MLB fixtures to be staged in Europe, with the Yankees taking the first 17-13 in a 30-run thriller on Saturday.
The pair are back at it again on Sunday afternoon in the second of two London Series fixtures, and Cole was thrilled to present the Yankees' Aaron Hicks - who struck London Stadium's first-ever home run on Saturday - and Red Sox's Mookie Betts with West Ham jerseys.
He said: "It's nice to have these events. It's great for the community, London is buzzing and we've got some superstars here over from America.
"So everyone knows about London Stadium and West Ham United. I've only been to a Giants game before when I've went to San Francisco, but next time I'm definitely going to the New York Yankees to see what it's all about.
"I know the rules, but I don't know all the players. I know A Rod, A Rod's the man isn't he?! I've seen a few of the superstars who have come from baseball.
"I've just said to the players I don't know much about the sport, but I'm going to be keeping an eye on the league over there. I love to see that you're bringing it to London because it's an opportunity for people to get involved and for it to become more of a worldwide sport."