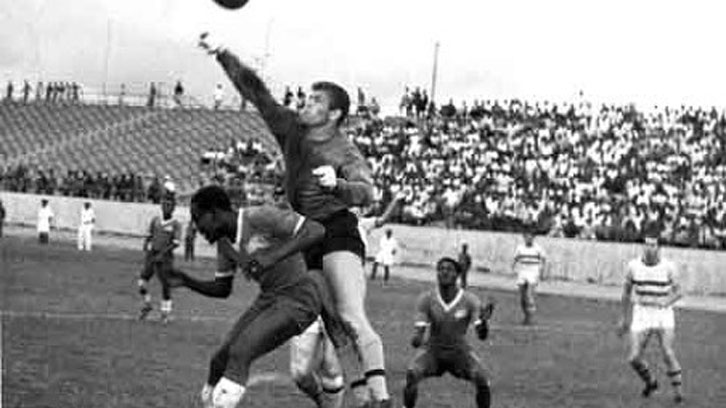 Both before and after the Second World War, West Ham United regularly toured Europe for post-season friendly matches with continental opposition.
The installation of floodlights at the Boleyn Ground in the early 1950s also enabled the Hammers to welcome clubs from all over the world to east London for lucrative midweek matches.
In June 1962, however, the Irons tried something completely new by embarking on a pioneering three-week, six-match tour of southern and western Africa, led by Director W.F. Cearns, secretary Eddie Chapman and manager Ron Greenwood.
Greenwood's squad – depleted by the loss of Bobby Moore to World Cup duty with England, Joe Kirkup for his wedding and Geoff Hurst and Ron Tindall to county cricket commitments – included Martin Peters, Ken Brown, John Bond, Johnny Byrne, John Dick, Alan Sealey and the recently-departed Lawrie Leslie when it took off from London Airport on 4 June.
After refuelling stops in the Libyan city of Benghazi, where temperatures touched 93 degrees, and Ugandan city of Entebbe, before landing in the Kenyan capital, Nairobi, for an overnight stay.
The following day, the Hammers continued their mammoth journey with further stops in Mombassa in Tanganyika and Dar-es-Salam in Somaliland – both are now in present-day Tanzania – before finally arriving in Blantyre in Nyasaland – now Malawi.
Amazingly, Greenwood's men played their first match the following day, 6 June, and thrashed Nyasaland 4-0 thanks to two goals from Scotland striker Dick and one each from fellow forwards Byrne and Sealey.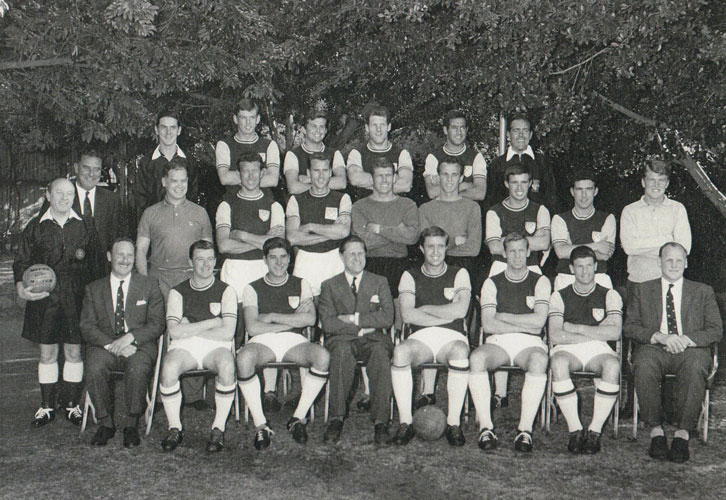 The following morning, the Irons moved to Salisbury in Southern Rhodesia – now also part of Zimbabwe – where they visited a tobacco factory and swimming pool, before thrashing Southern Rhodesia 5-0 on 10 June, with Malcolm Musgrove scoring four goals and Byrne the other.
The following day, the squad boarded their seventh flight of the trip for the short trip to Bulawayo. However, the travelling was far from over, as Greenwood and his players took an overnight train to view the spectacular Victoria Falls.
Having taken another overnight train back to Bulawayo, the Hammers took to the pitch at the Queen's Ground in Bulawayo, where they defeated Southern Rhodesia for a second time, with Sealey scoring twice in a 3-0 victory.
Flight number eight took the Irons to Johannesburg in neighbouring South Africa to catch another bound for Accra in Ghana, only for an unplanned diversion to take them back to Salisbury in Southern Rhodesia!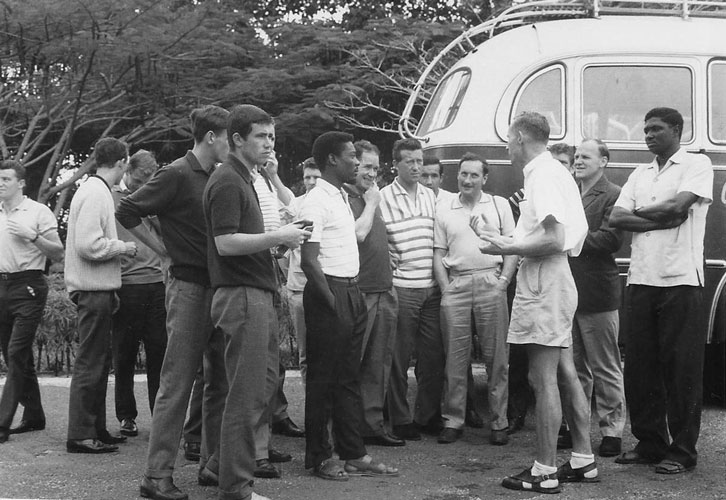 From there, it was on to Leopoldville – now Kinshasa, the capital of DR Congo – and, following an attack from a swarm of mosquitos, Lagos in Nigeria and, finally, Accra, where they were met by 'colouful foot-long lizards' and incessant rain!
Despite those challenges, West Ham despatched Ghanaian champions Hearts Oak 4-1, with Dick scoring twice, added to goals from Byrne and Ian Crawford.
Next came a five-hour drive to Kumasi, where the players visited a local school, before Dick scored two goals and Ronnie Boyce one in a 3-0 win over Ashanti Kotoko.
It was then back on the bus for the long, hot trip back to Accra, with Musgrove, John Lyall and Bill Lansdowne laid low with a stomach bug.
After time recuperating on the beach and swimming in the Gulf of Guinea, Musgrove recovered sufficiently to score in a 1-1 draw with Real Republikans, who won win the Ghana Premier League title the following year.
Amazingly, the drama was not over as an aborted take-off in Lagos delayed the Hammers' departure for 12 hours, before they were eventually able to fly back to London, via Lisbon, having covered more 20,000 miles, played six matches, scored 20 goals and made memories that would last a lifetime.