Interviews
Fornals: I can't wait to play in front of the Hammers fans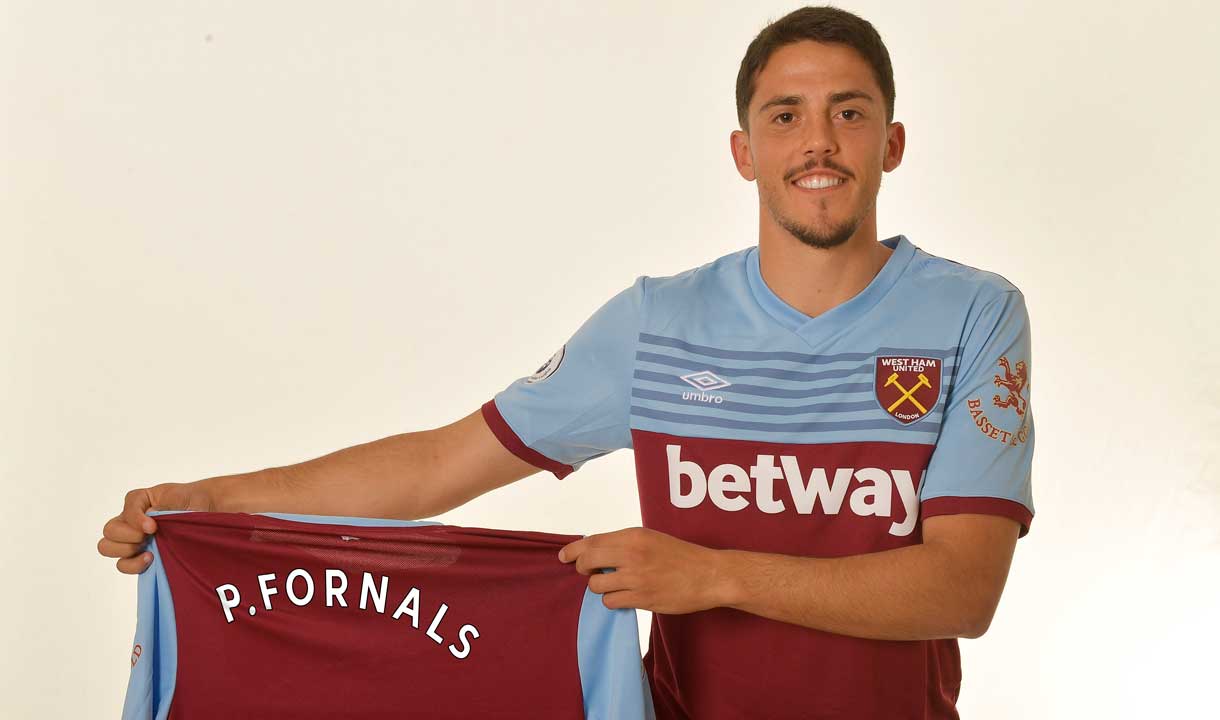 Pablo Fornals cannot wait to walk out at London Stadium in front of the Claret & Blue Army for the first time.
The Spain international playmaker joined the club on Friday from Villarreal on Friday, becoming Manuel Pellegrini's third summer signing following the additions of goalkeepers Roberto and David Martin.
Fornals is currently away on international duty at the UEFA U21 Championships, but is already relishing his arrival in the capital and his first game In front of 60,000 Hammers fans.
West Ham are due to open the Premier League season at home against Manchester City on 10 August, but his home bow could come a week earlier in the Betway Cup clash – a game which cannot come quickly enough for Fornals.
He said: "I knew about the fans, and about the stadium, which is beautiful. The fans fill every weekend a stadium that can fit 60,000 people and I think it is important to play with the support of your fans at home. 
"They fill it every weekend, and that is something admirable especially with the passion with which football is lived [at West Ham]. 
"Every match for me is going to be new, every team is going to be different. I've never played against any team [in England] so for that reason I'm really motivated and with the ambition to win as most matches as possible."
While Fornals may be new to the Premier League, he is already familiar with many of the key components of West Ham, having worked under Director of Football Mario Husillos at Malaga. Manuel Pellegrini was also managing the first team while he came through the ranks as a youngster in southern Spain.
He added: "I have worked more with Mario, I know him from when I was in Malaga. With Manuel I saw him and admired him on TV. Obviously, of course Manuel was a big influence because in the end he is one of the best coaches in the world and who doesn't like to work with people like that?"