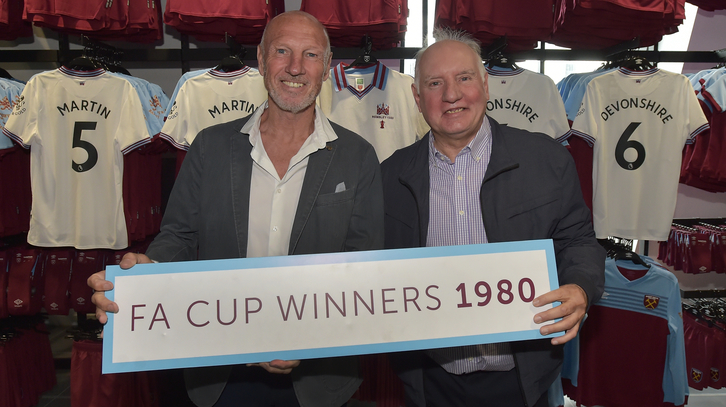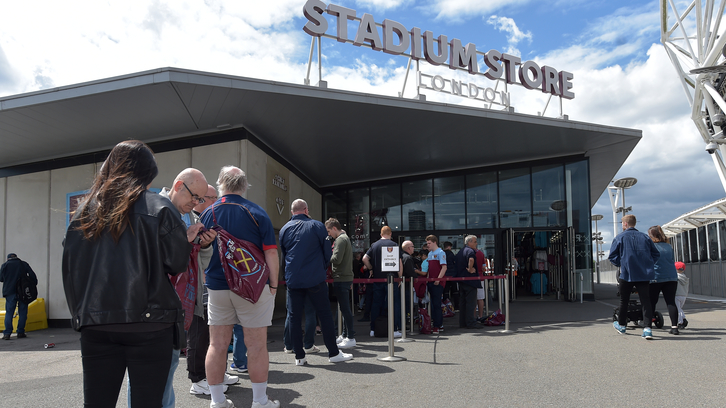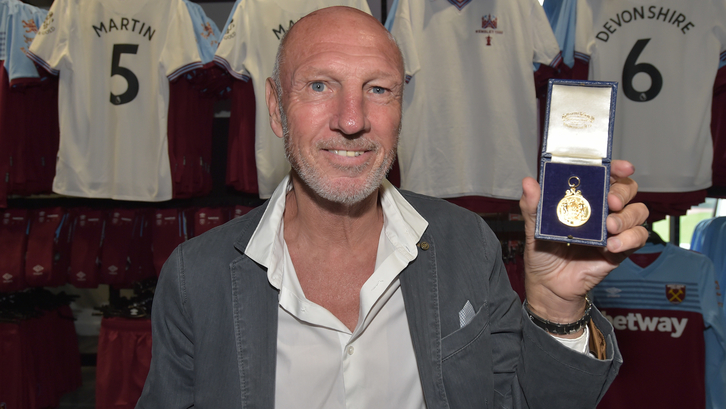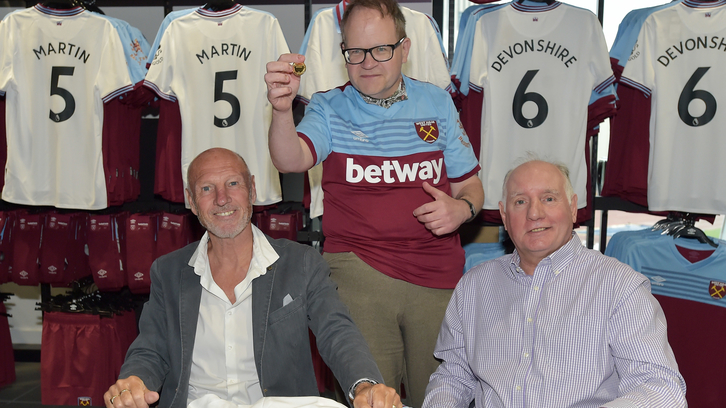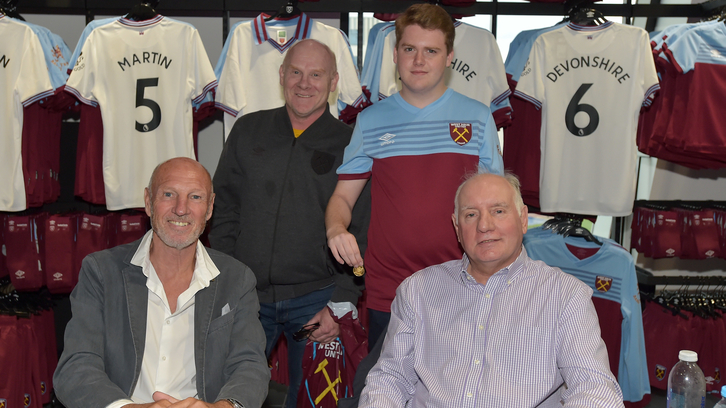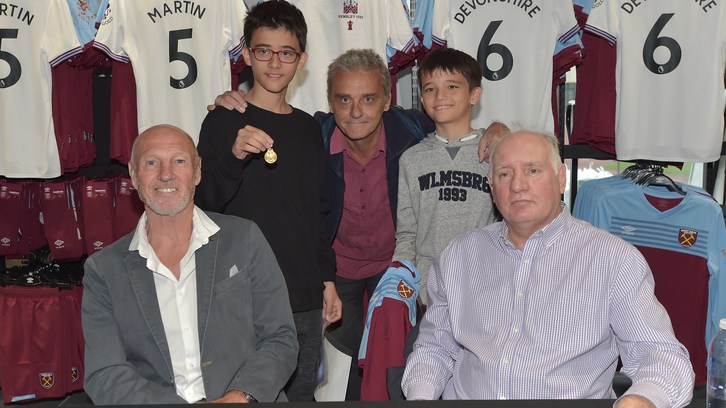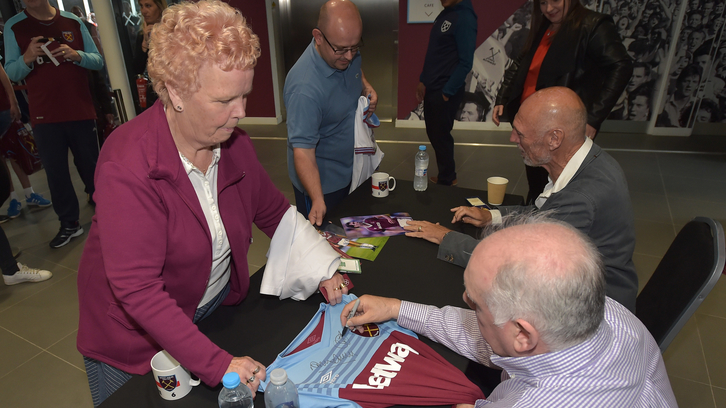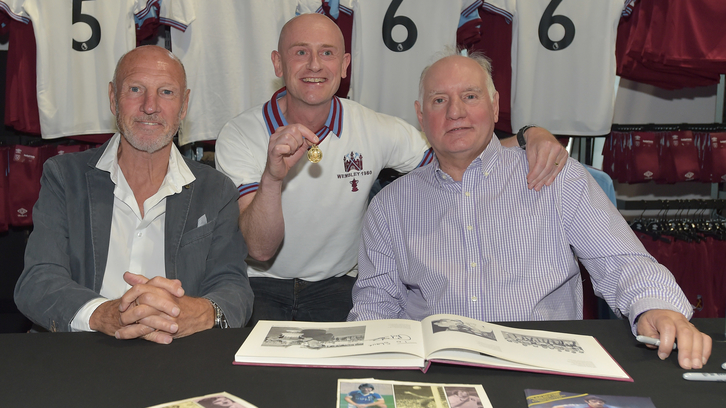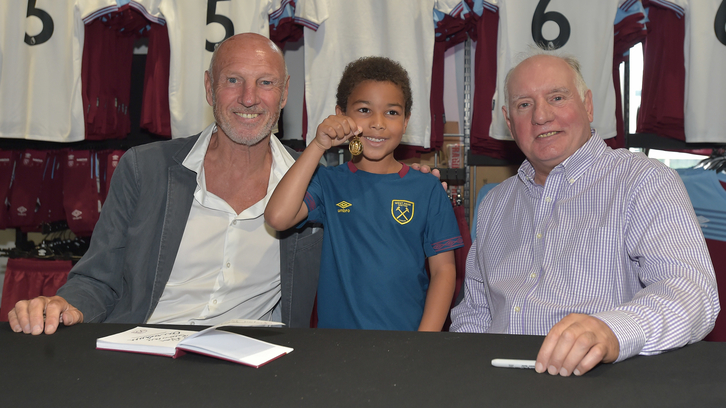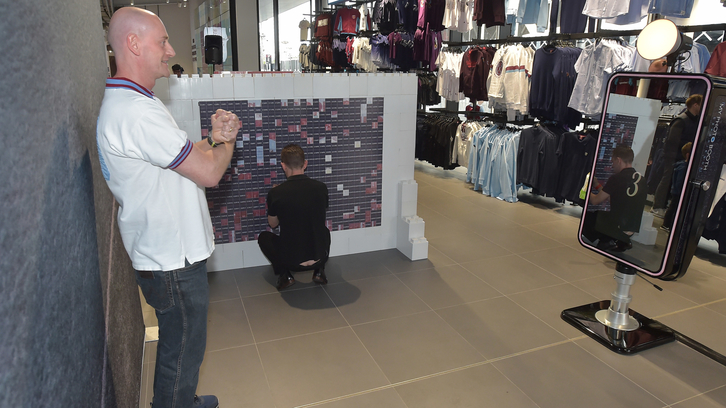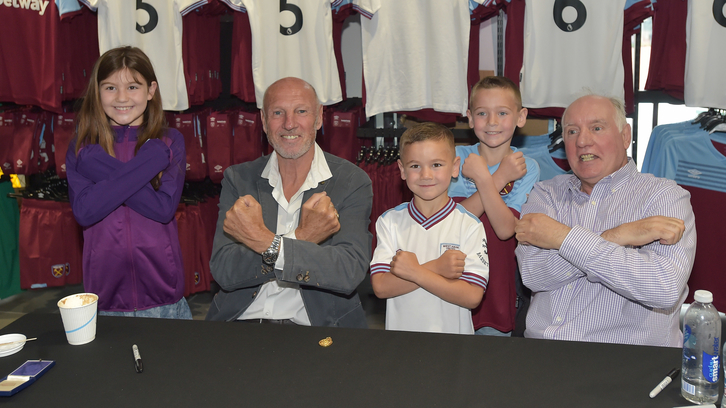 West Ham United supporters flocked to the Stadium Store in Stratford for the opportunity to meet 1980 FA Cup winners and Club legends Alan Devonshire and Alvin Martin, at a special store signing in honour of the newly released 2019/20 Home and Away kits. 
Devonshire and Martin took the time to sign autographs, pose for photographs and chat with the fantastic West Ham fans attending at London Stadium. 
Saturday afternoon's event also saw a live DJ play music throughout the store while fans were also invited to submit photos for a special West Ham United photo mosaic. 
Former captain Martin even bought his winners' medal with him, allowing supporters the chance to hold a piece of West Ham United history in their own hands. It, according to the Irons icon, was the least he could do for these great supporters.
It is always nice meeting the fans. Especially at this time of year because everyone is so excited for the new season.

Alvin Martin
"It's a sunny day, the new kit is out, the stadium looks great. I saw the ground in the distance as I was driving down, and you get that great feeling of the new season just about to get underway," Martin told whufc.com. 
"It is always nice meeting the fans. Especially at this time of year because everyone is so excited for the new season. It's really positive and a great time to talk to the supporters. 
"We're all hopeful that this season will be even better than last season. I think it was a really steady, solid season, and hopefully, we can improve even more."
Devonshire was thrilled for the chance to talk to the West Ham supporters at this weekend's event and reminisce about the glorious 1980 FA Cup Final win over Arsenal with fans. 
 He said: "That run to the FA Cup in 1980 was special. Fans always want to talk about it. The semi-final, the Final, and it was a fantastic day. The 40-year anniversary is coming up, and it was a fantastic occasion for the players, the supporters and the Club. 
"The West Ham fans have always been brilliant; when I was a player and we had a successful team. To me, they're the best fans in the country. As long as you give 100 per cent they will back you all the way. It's always nice to come back."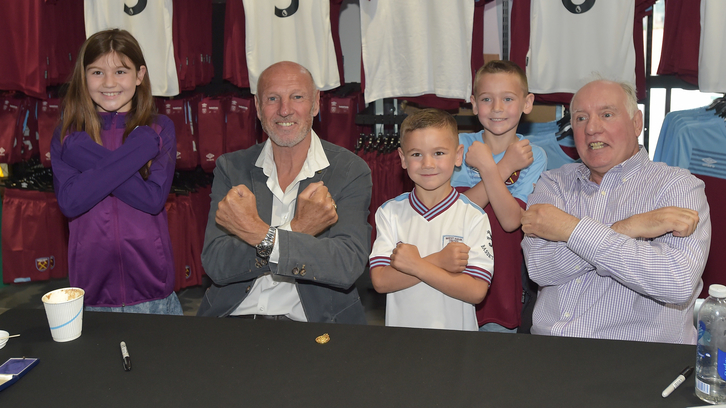 The former midfielder, who made 448 appearances for the Irons, is delighted to see the famous white kit from that incredible season bought back for the new campaign and is optimistic the new away strip will bring luck for West Ham United's current crop.
He added: "Hopefully this white away kit brings the same luck as it did for our lads back in 1980. It's a lovely kit. I loved it when we wore it back in the day, and I love it now. Hopefully, the current team can do well in it as well."
Martin echoed his old teammate's sentiments and is only too happy to spend his time talking about one of West Ham's finest ever achievements with his fellow supporters.
"The similarity to the FA Cup Final shirt is incredible," Martin added. "It's very close to what we wore on that day. It's really nice. 
"For me and Dev, that shirt is synonymous with us and what we achieved. And with these events, it's the chance to share that with the fans. There's a couple of supporters that were even there cheering us on that day, almost 40 years ago. 
"It's always nice talking West Ham because we – Dev and I – share that common bond with the supporters; our love for West Ham."