The quality and talent West Ham United possess going forward makes playing in the side a dream for midfielders, according to Jack Wilshere. 
The No19 started Saturday's 1-0 victory away to Fulham, featuring in an opening XI that also saw new signings Pablo Fornals and Sebastien Haller, Argentinian international Manuel Lanzini and Brazilian forward Felipe Anderson. 
The flair in that front-line was evident for all to see in this weekend's match and Wilshere said working with that calibre of player in front of him is the stuff of fairy-tale, particularly when the strength in depth is taken into consideration. 
The England midfielder also reserved praise for Lanzini's wonderful 18th-minute strike, which found the net via the crossbar to win the Hammers the game.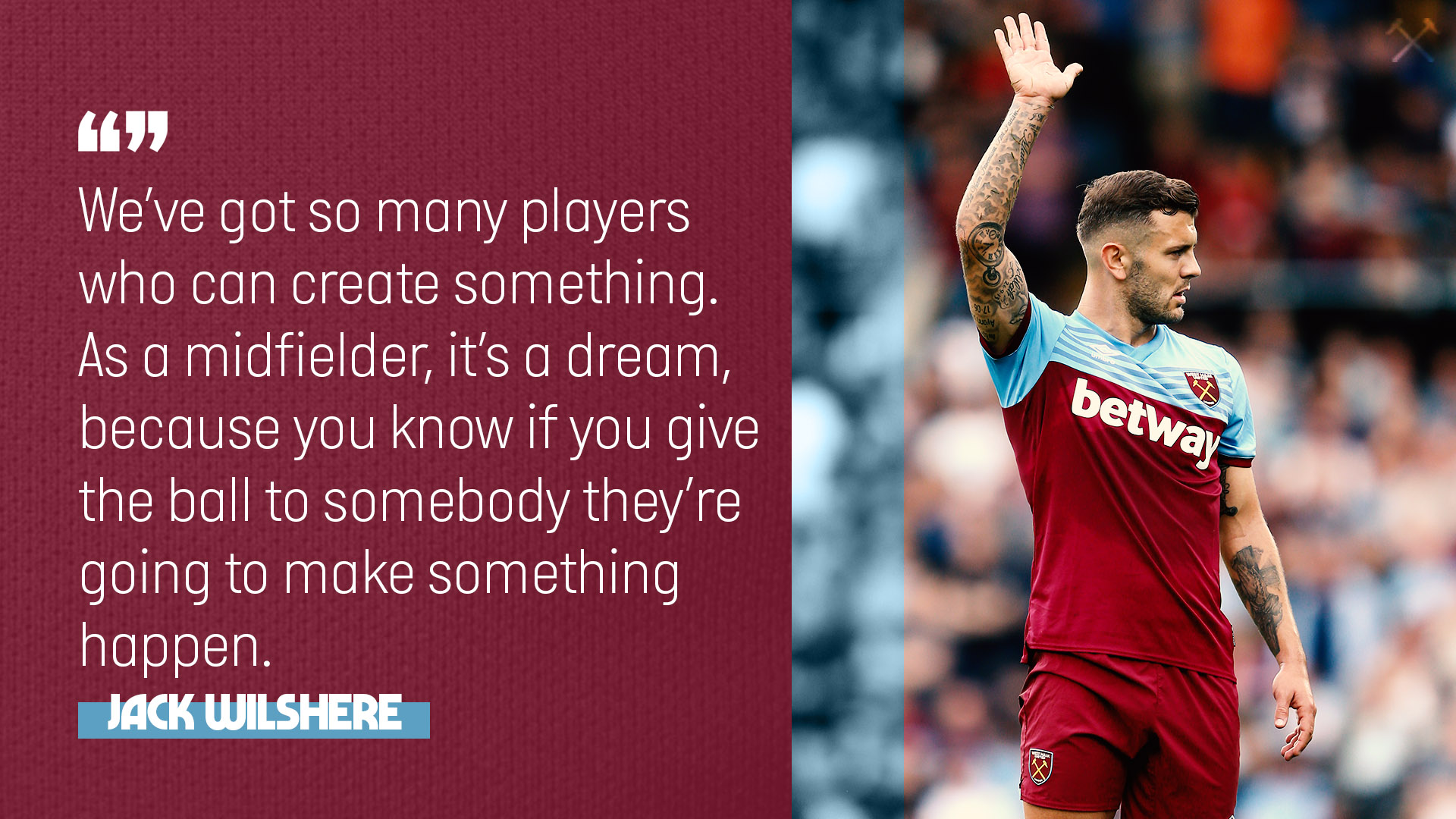 "Going forward we've got so many players who can create something," Wilshere told whufc.com "As a midfielder, it's a dream, because you know if you give the ball to somebody they're either going to give it back to you or turn and make something happen. It's good to play in a team like that. 
"In Haller, we have the big man up front. You give the ball to him and he bounces it back, or he can run behind. He's strong so he can hold it up too.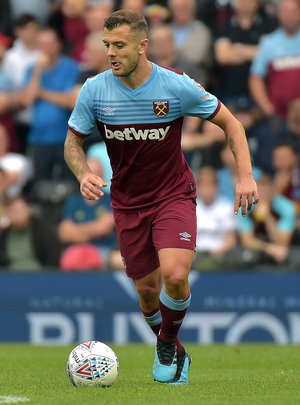 "Pablo also looked like he's been here for years. He played in that No10 position and he kept the ball moving. He showed a little bit of skill and he gets in the box. You can see him getting some goals this year and making some goals. They're both great additions to the squad.
"We've got players as well who can come in. Mark Noble, Carlos Sanchez, Robert Snodgrass are all players that make things happen and it's good for us to have that competition. 
"Lanzini scored a good goal too. He does that all the time in training. I said to him that he should shoot more. I like him in that position because he cuts in. He can pick up the ball in that pocket, he can beat a player, he can play a one-two and cut in and have a shot. It was a great goal!"
The victory over Championship side Fulham put West Ham back on winning form after defeat in the two Premier League Asia Trophy matches in China, and while Wilshere believes results are not necessarily the most important part of pre-season, claiming the win puts the Irons in good stead as the new campaign draws nearer. 
He continued: "It's not all about the result but it's always nice to get the win. We want to do things the right way and if we're doing things the right way then we're going to win games. 
"It was important that we played better than we did in China. In China, we were all tired, although that wasn't an excuse because all the other teams were going through the same thing. We wanted to give a better performance and we did that on Saturday. 
"We showed what we'd been working on and, although we've still got some things to improve on, we're getting closer."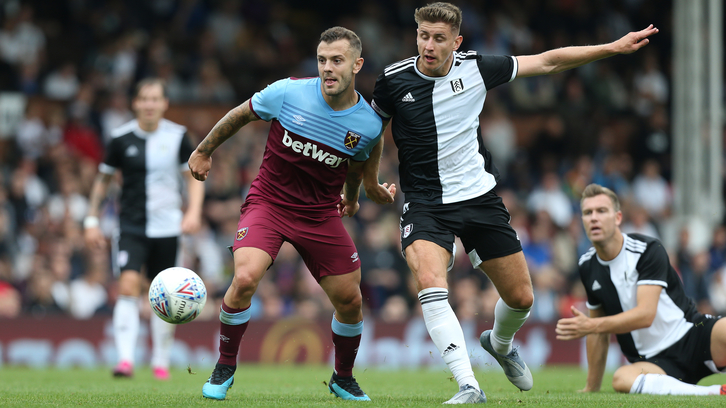 Having endured a difficult debut campaign for West Ham United, one affected by injury, Wilshere has been hard at work over the summer to ensure he is in top condition in time for the 2019/20 season. 
With the Premier League opening with a home tie against Manchester City in less than two weeks, Wilshere is eager to use the team's trip to Austria this week to ensure both he and the side are in the best possible place for the start of the campaign.
Wilshere added: "I feel good. I needed to work in the summer, which I did, and I came back, and it was about getting games and getting that sharpness. That's my fourth game and I'm feeling better with every game. There's a couple more before we start in the Premier League and I'm hoping to play in them as well.
"We're looking forward to the trip to Austria too. It's about the last little bits before the Premier League starts so it's a good time for us to work on a few things tactically and implement them into games. It will be a good chance to get those details right before the season starts."