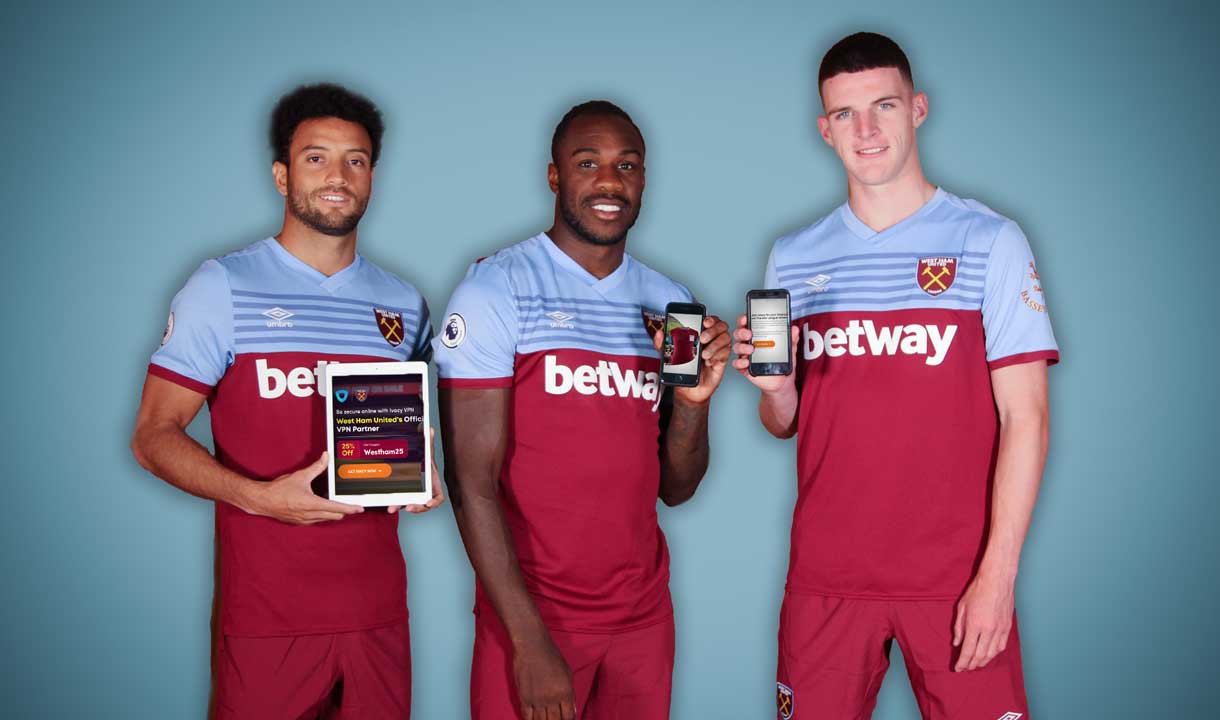 West Ham United is delighted to announce that the Club has brought Ivacy VPN on board as the Official VPN Partner, focusing attention on the rising importance of online safety and security.
Ivacy VPN is a veteran of the cybersecurity industry and the recipient of Fastest VPN award for 2019. Ivacy VPN protects and secures the online identity and activity of users while they are accessing unsecured networks, such as public Wi-Fi in hotels, cafés, airports, and restaurants. Their state-of-the-art technology and encryption system is highly regarded in the VPN industry and its credibility as a premium internet security provider is a driving force behind this collaboration. 
West Ham United Digital and Commercial Director Karim Virani said: "We are pleased to have Ivacy VPN on board. Considering the ever-increasing amount of data shared online, our partnership will promote the use of effective cyber tools that secure data. We look forward to working with Ivacy to bring great cyber security offers to Hammers' fans."
Chief marketing officer at Ivacy VPN said: "In recent years, Ivacy has proved its mettle as the leading online security solution, with thousands of users around the world. We ensure the provision of an economical, robust, and high-speed network that protects users round the clock.
"We are honoured to partner one of the biggest football clubs in the world. We, through this collaboration, hope to equip football fans with the right tools to defend themselves digitally on the internet."
"A greater awareness about cybersecurity is the need of the hour in an ever-evolving society which is digitally connected today, more than ever. Using a VPN is no longer an option, rather a necessity."
The aim behind the partnership is to educate the Club's fans around the world about the potential threats lurking on unsecured networks when they are online and to emphasize upon the need for encrypting internet connections for online safety.
So, to celebrate this partnership, Ivacy will be offering every football fan the chance to get a VPN plan with 25% off on all VPN Plans with a no-strings-attached 30 Days Money Back Guarantee. Simply click here to redeem the exclusive discount straight away.