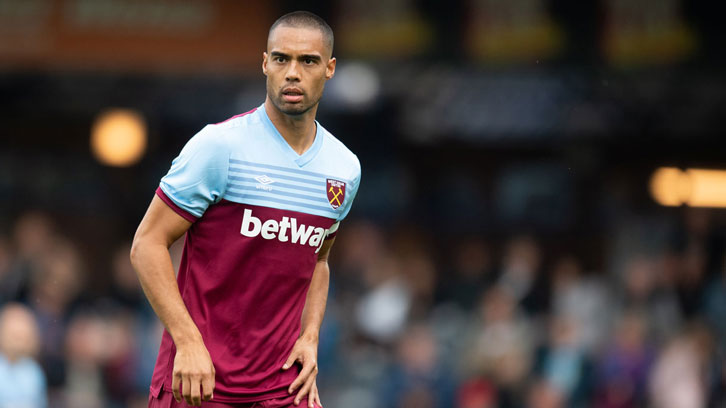 Winston Reid experienced a range of positive emotions after making a successful return to action.
West Ham United's New Zealand defender and second longest-serving player made his comeback in the 3-2 preseason win at SCR Altach in Austria, 14 months after suffering a serious knee injury in a Premier League fixture at Swansea City.
For Reid, returning after surgery and a long and arduous rehabilitation prompted feelings of happiness and relief in equal measure.
You sometimes forget what it's like to play, so I was really looking forward to it!

Winston Reid
"It's been a long time – 14 months – since I was out on the pitch in a game, and I feel pretty good," said the No2, who joined the Hammers in summer 2010 and is now kicking-off his tenth season in Claret and Blue. "I don't have any pain or anything, which is was obviously the main concern.
"When you've been out for a long time, as it takes time for your body to get back into rhythm, I guess, and get used to doing football movements.
"There is only so much gym work and running and drills you can do. You have to go out and train every day and take it slow."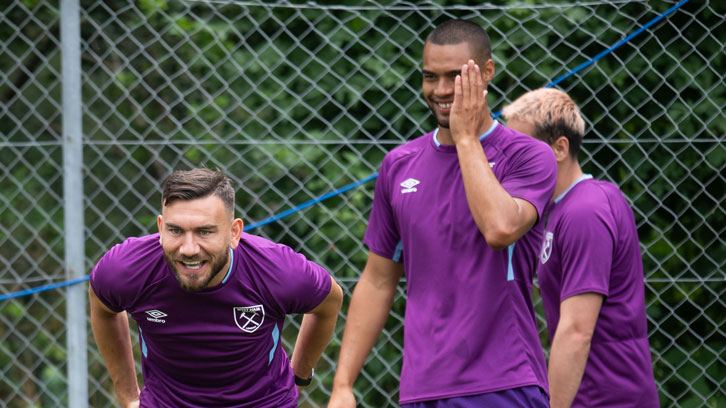 Despite the fact he missed the whole of last season and spent long hours and days working alone with the Irons' medical team in the gym, in the swimming pool and on the training pitch away from his teammates, Reid remained positive throughout.
"I never lost faith that I would come back, but it was a long and, at times, difficult rehab," revealed the centre-back, whose two young children kept him occupied. "When you're doing rehab, you're doing longer hours than when you are fit, with long sessions in the gym and big blocks of work, treatment, other movements, and you need to take breaks.
"Don't get me wrong, it's tough not being able to play football and being out for a long time and all, but it was an injury I couldn't do anything about and there are people in far worse situations than I was.
"You're given a timeframe and you work towards it. Obviously, you get periods where you need to literally not come in for three or four days because your body can only do so much work in the gym before it needs a breather.
"The Club were really good with me, especially the physios and the staff. They gave me everything I needed to get back in the best possible situation."
Having come through his first 45 minutes of action in Austria, Reid is now excited to be taking part in the Barclays Premier League Asia Trophy in China – a country he played in for New Zealand in a friendly international back in 2012.
"It's about getting back out, training every day and being back is nice after such a long time out," he smiled. "You sometimes forget what it's like to play, so I was really looking forward to it!
"I've played in Shanghai and it is a really, really nice city. I find China a fascinating place in general. It's a huge country with different cultures and I'm looking forward to visiting again."