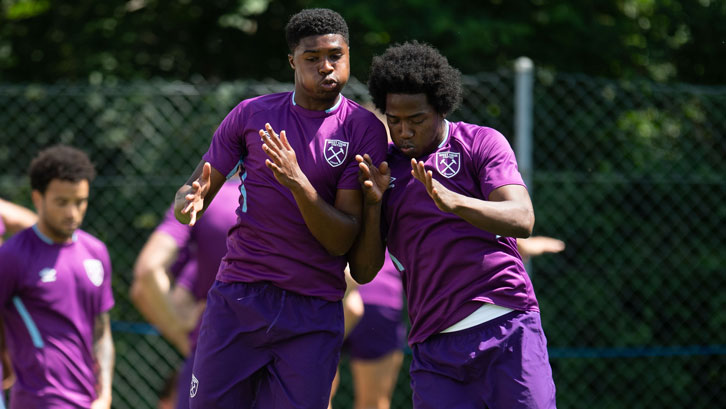 Some young players would be intimidated by the prospect of their first senior preseason training camp, but Ben Johnson is not one of them.
West Ham United's talented and determined teenage full-back has embraced the opportunity given to him by manager Manuel Pellegrini to join the first-team squad in Switzerland.
There, he has done everything possible to take his chance, training harder than he has ever trained before and being rewarded with a seat on the Irons' plane to the Premier League Asia Trophy in China.
This is the benchmark. It has been good, but there is always room for improvement

Ben Johnson
"It's been a great experience," the 19-year-old confirmed. "It's my first time away with the first team, so I just wanted to hit the ground running and show the manager what I can do.
"In pre-season, the manager and coaches can see what you are doing all the time, so you've got to do everything right, on and off the pitch. Your etiquette and timekeeping need to be spot-on and you need to do what they say, on and off the pitch.
"The work itself is different. It's been extremely tough. I've got through the four days of triple sessions, which were new for me, so that's a tick off the list and shows that my robustness has improved. I feel like my fitness is getting better and hopefully I can excel at this level for years to come.
"It's new to me and I like the mixture between the ball work and switching in the gym. There isn't a lot of rest, but it's good and I really enjoy it."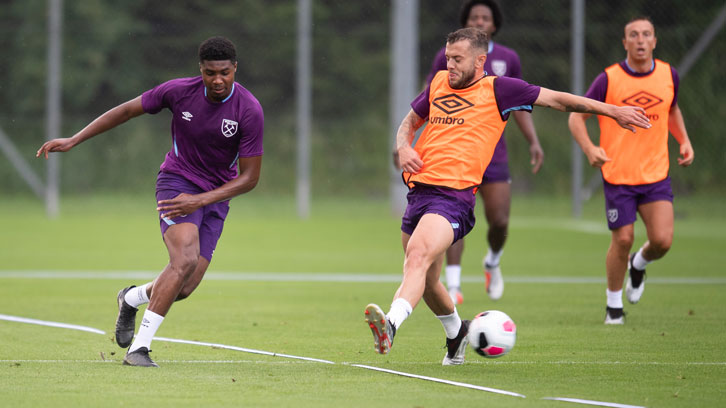 Johnson was among the leaders when league tables of the Hammers' lung-busting, stamina-building morning interval runs were published on the team room noticeboard, while the versatile full-back has not looked out of place in the strength and conditioning or technical football sessions put on by Pellegrini and his staff.
But the Academy of Football graduate, who counts former England internationals Paul Parker and Ledley King among his relations, is mature and self-aware enough to know he still has plenty of work to do to establish himself as a permanent fixture in the Chilean's squad.
"This is the benchmark," he confirmed. "It has been good, but there is always room for improvement."
*Don't miss the second part of our exclusive interview with Ben Johnson focusing on the Premier League Asia Trophy on whufc.com this Saturday morning!