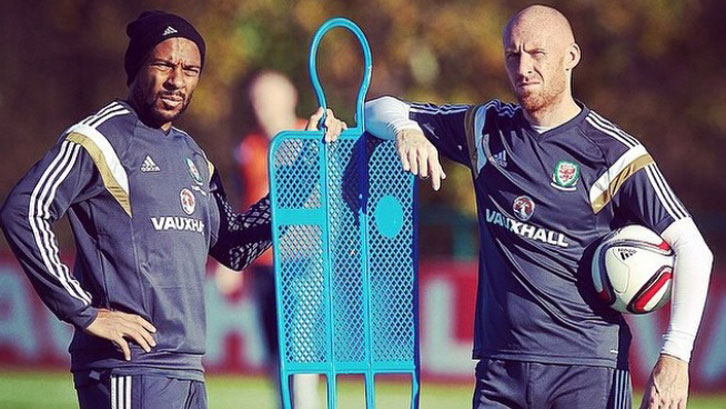 Fourteen years ago today, on 4 July 2005, James Collins and Daniel Gabbidon took their first step towards becoming an unlikely pair of West Ham United heroes.
Gabbidon was born in 1979 in Cwmbran, a new town built in the 1960s a few miles north of Cardiff to provide housing and employment opportunities for local people, to a Jamaican father and a Barbadian mother.
The young Gabbidon started out with local clubs Court Farm and Cwmbran Town as a winger but, by the age of 17, it appeared his chances of making it as a full-time professional had gone.
It was only when, while studying for his A-Levels, Gabbidon decided to become a defender, that his career took a sharp upturn and, at 17, he joined English club West Bromwich Albion as an apprentice.
A professional contract was signed a year later, followed by a first-team debut at 19 in March 1999. Initially a right-back, Gabbidon made 27 appearances for the Baggies before returning to Wales to join Cardiff City following a successful loan spell in September 2000.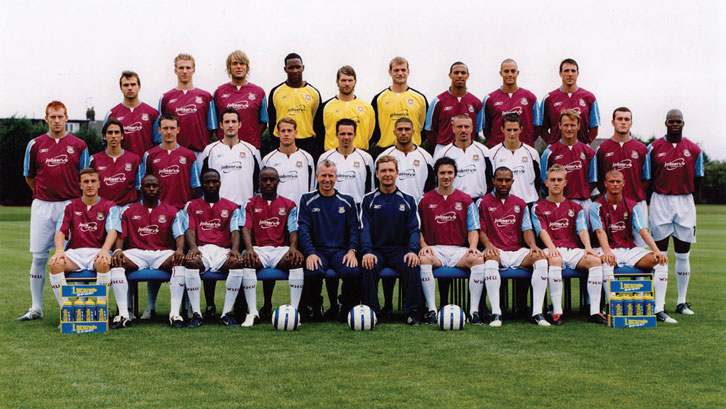 In August 1983, seven miles down the A4042 from Cwmbran, Collins was born in the historic city of Newport, where he grew up loving football and rugby, playing the former for local junior club Pill AFC as a goalkeeper before switching to an outfield position at the age of 14, while he was at the Newport Soccer School of Excellence.
After training hard to improve his game, often with the help of his older brother Josh, Collins joined Cardiff City a year later and, at 16, he was rewarded a five-year professional contract.
At 17, in November 2000, he made his first-team debut, replacing Bluebirds legend Robert Earnshaw and playing alongside Gabbidon for the first time in a 5-1 FA Cup win over Bristol Rovers at Ninian Park.
It was the start of a partnership and friendship that has lasted nearly 20 years.
Gabbidon and Collins, who settled on a life as a defender after initially splitting his time between centre-back and centre forward, spent five seasons in the Cardiff first-team squad, helping the club win promotion to the First Division – now the Championship – in 2003.
After a standout 2004/05 season in which the pair combined to make 89 appearances in league and cup and both featured for the Welsh national team, West Ham United came calling, signing the pair in what turned out to be a bargain double £3.5million deal.
The duo would spend the next four seasons together at the Boleyn Ground, helping the newly-promoted Hammers establish themselves back in the Premier League, initially under manager Alan Pardew.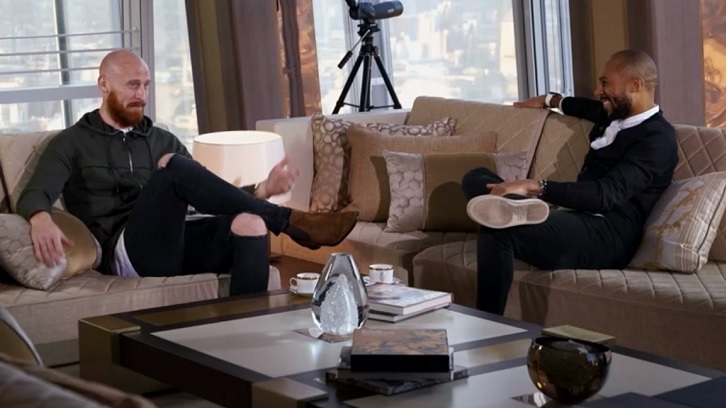 Gabbidon ended his first season in Claret and Blue by being voted Hammer of the Year and starting the FA Cup final, while Collins also caught the eye.
The following season, 2006/07, an injury to Gabbidon gave Collins an opportunity to start regularly, and he was inspirational as Alan Curbishley's side miraculously avoided relegation.
Injuries unfortunately side-lined both men over the next two seasons. Collins departed for Aston Villa in 2009 and, by the time he returned three years later, Gabbidon had left too, signing for Queens Park Rangers in 2011.
The old pals would continue to play alongside one another for Wales and their friendship grew stronger to the extent that each served as Best Man at the other's wedding.
Two decades on from joining forces at Cardiff, they remain close, and these two boys from South Wales will forever be remembered fondly in east London.