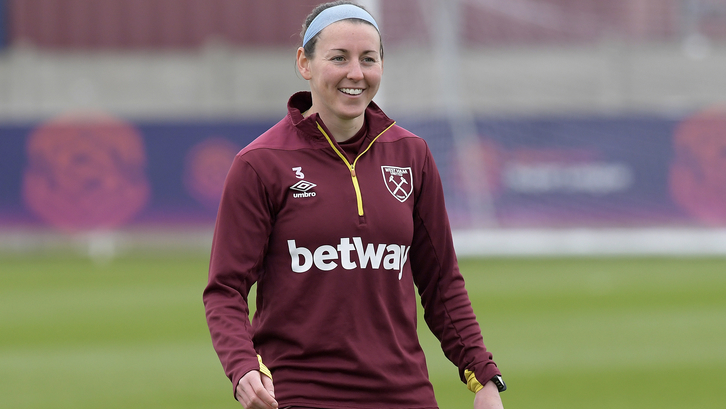 What a year it has been for Erin Simon. 
Just a year ago, the defender was released by American side Sky Blue. Twelve months on, Simon has made 22 appearances in all competitions for West Ham United, including a showing in the FA Cup Final against Manchester City. 
Making the move across the pond to England was not the easiest decision for the 24-year-old but, looking back, it is one that Simon has no regrets about making. 
"When I did get released by Sky Blue and then I knew I was going over to England, I was like, 'This could be really good for me,'" Simon said. "The one part of my game that needed work was the tactical part. 
"I'm happy that I made the decision and went out on a limb and went outside my comfort zone."
I'm happy that I made the decision to join West Ham went out on a limb and went outside my comfort zone.

Erin Simon
It has been a year of learning for Simon, in her first season as a professional. The versatile full-back has played against a host of the world's best players already during her young career and is targeting a place among them in the future. 
Simon's ambitions are more than matched, and encouraged, by her family.  
She continued: "My dad tells me all the time, 'You've played against these players. You're good enough. One day, you're going to get there, have faith.'
 
"To be honest, I never thought that I would have gotten to this level, played against some of the people that I've played against and met some of the people I've met."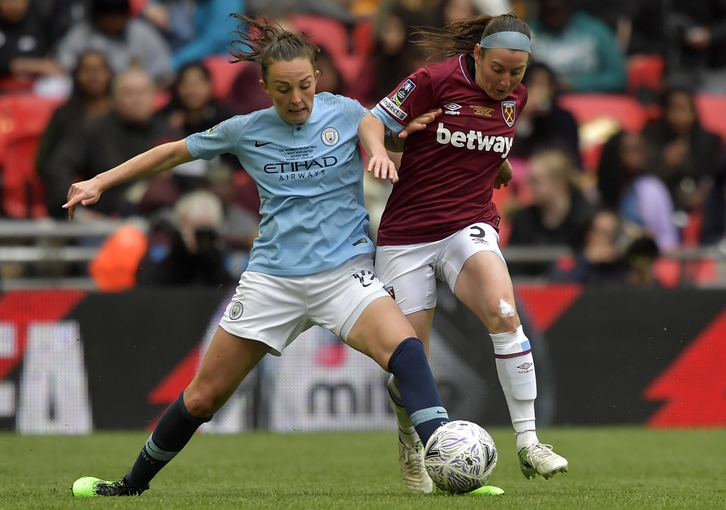 With another successful Women's World Cup heading towards its end, and Simon's home nation of the USA set for the Final this weekend, the No3 is delighted to be involved in helping the game grow across the world. 
With the Football Association's development of the game with the Barclays Women's Super League in England, Simon is looking forward to seeing how women's football progresses.
"They're really trying to make the women's game grow," Simon added. "They see the value in women's football, which is great because that's what we need. We need people believing in the sport and helping it grow."
"The people who are playing right now, like myself, we're growing it for the future of girls so that they can have a better experience. It's cool to be a part of that movement to grow it for someone in the future."
Season tickets for West Ham United's 2019/20 FA WSL campaign are on sale now! Your Club needs you to support our women in Claret and Blue! 
Season Tickets are just £25 for adults and £15 kids. In addition, Men's season ticket holders, women's season ticket holders from 2018/19 and Claret Members all qualify for a £10 discount. Buy your season tickets here!