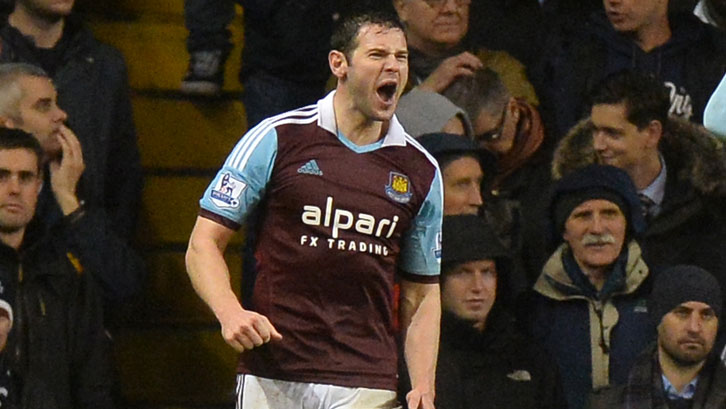 Former West Ham United winger Matt Jarvis says the current Hammers' squad need to pull together and play for each other if they are to turn recent results around.
The Irons have lost their last three matches in all competitions, failing to score in Premier League defeats on the road at AFC Bournemouth and Wolverhampton Wanderers, and are without a number of important players due to injury.
Jarvis, who made 90 appearances and scored six goals for West Ham between 2012-16, says experience, leadership and teamwork will be vital to returning to winning ways.
"Everyone in the dressing room is a professional and you've got to be looking at yourself and each other and thinking 'What can I do to help us get out of this mess that we're in?'," the England winger observed.
"West Ham have got a fantastic squad of players and they have definitely got the quality to end this run, which I am sure the likes of Mark Noble will make sure they do.
"Everyone goes through bad patches, so it's about grinding a result out from somewhere and you can turn things around."
There is no better way to end a run than against one of the big boys, because you always raise your game

Matt Jarvis
The 32-year-old says there is no reason why that result cannot come against Liverpool at London Stadium on Monday evening.
"Look at Newcastle beating Manchester City in the week," he continued. "There is no better way to end a run than against one of the big boys, because you always raise your game.
"West Ham are at home, so it's a fantastic opportunity to go and get some points."
One player who will be vital to the Hammers' chances will be Felipe Anderson, who has impressed in Jarvis's old position on the left wing.
"He's a fantastic talent," he said. "I've watched quite a few of his games and he's a special player.
"I think, if he can continue his form and produce it week-in and week-out, he's got a fantastic future ahead of him at West Ham."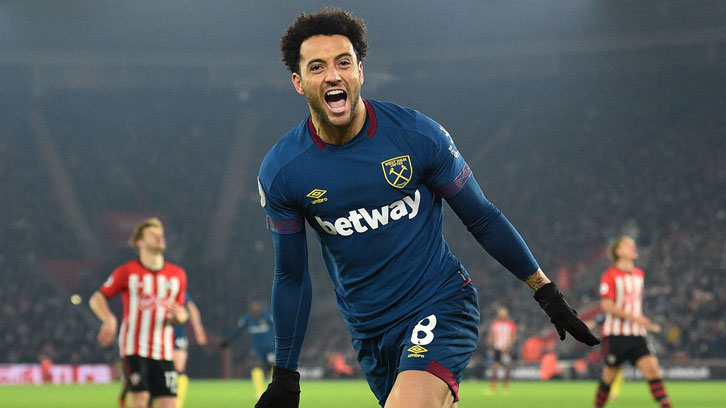 While Felipe Anderson has been in good form, the same can be said of Jarvis himself, who has recently returned to action after a 31-month injury nightmare.
Now on loan at EFL League One club Walsall, he has two assists in four appearances for the Saddlers and is happily enjoying his football again.
"There is nothing better than being back on the pitch, playing football and enjoying my football again, so I'm absolutely loving life!" he smiled.
"It's so hard to put into words how things have been. I was drilled from an early age and all I ever wanted to do was play football, so I trained, I worked and dedicated my life to it and then I got injured and I was watching – for two years.
"I was gutted not to be out there, training and playing. Ultimately, you can't do the job you want to do and it's depressing. Unfortunately, I had three different injuries which needed operations and you can understand why mentally, it's difficult to get through it.
"Thankfully, just after my first operation, I had a son, so I was able to shift my focus and keep things in perspective. It was a really long slog, but I am so pleased to be back to doing what I love doing.
"I needed to play games and there is no better feeling than going out on a Saturday, getting a lot of touches of the ball, taking your full-back on, getting crosses in and providing assists.
"I hope to get a few goals too, before the end of the season, and we'll see where we go from there."