Merchandise
Celebrate payday with free delivery at officialwesthamstore.com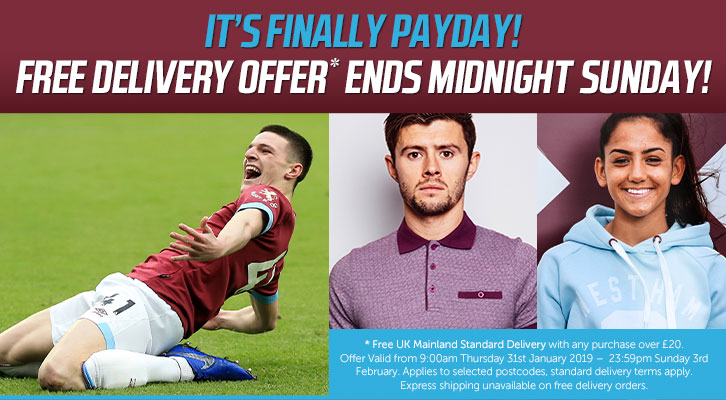 It's finally payday - so celebrate with our free delivery offer at officialwesthamstore.com!
Until midnight on Sunday, if you spend over £20 at the online store, delivery to UK mainland addresses* will be absolutely free.
So, why not check out our new fashion lines, or get 1/3 off the third kit by shopping now!
We've got a full range of men's, women's and kids' fashion, Umbro replica kit and training wear, souvenirs and more available to shop 24/7 at officialwesthamstore.com
*Free UK mainland standard delivery with any purchase over £20. Offer valid from 9am Thursday 31 January 2019 - 11.59pm Sunday 3 February. Applies to selected postcodes. Standard delivery times apply. Express shipping unavailable on free delivery orders.