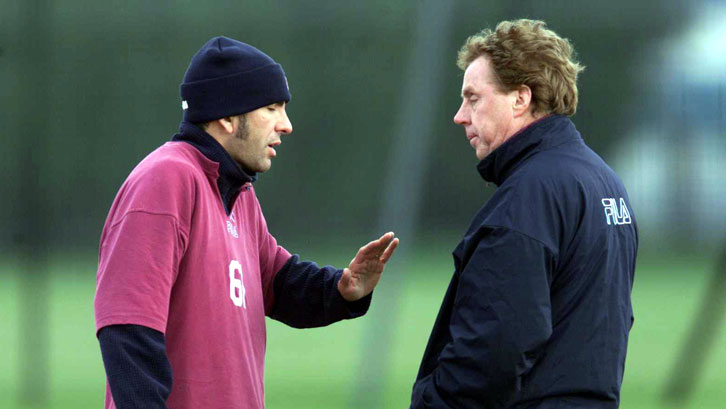 Paolo Di Canio joined West Ham United on this day in 1999, exactly 23 years ago, starting a love affair between the Italian forward and the Claret and Blue Army that has endured for two decades.
Di Canio had not played a competitive match since being sent-off and pushing referee Paul Alcock during a Premier League match between Sheffield Wednesday and Arsenal four months previously.
In this excerpt from his autobiography, Di Canio revealed it was the trust of Hammers manager Harry Redknapp that convinced him his future lie in east London, as we look at another moment On This Day in association with Basset & Gold...
Once Sheffield Wednesday made it clear they were releasing me, I had offers to join Bordeaux and AEK Athens – but I wanted to stay in the Premiership. Then West Ham began showing genuine interest and it wasn't long before personal terms were agreed and a deal was struck with Wednesday for £1.7 million.
Moreno Roggi and I flew up to London on 21 January to sign the contract, iron out the final details and undergo the medical. The West Ham doctor was checking out my knee when my mobile rang. Thing it was [my wife] Betta, I apologised and took the call.
It was Stefano Eranio, my old teammate at AC Milan. He was playing for Derby County and I hadn't spoken to him in months. The minute he started speaking he was all agitated.
'Paolo, have you signed yet?' he asked.
'No. I really can't talk now, I'm in the middle of my medical…'
'Paolo, don't sign! DON'T SIGN!'
'What?'
"Listen, Paolo, I've got [Derby manager] Jim Smith here, he's standing right next to me. We have the green light from Sheffield Wednesday, we really want you here at Derby!'
It was true. Derby County were offering one-and-a-half times more than what West Ham were prepared to put on the table. I hadn't signed anything, so I could have easily accepted their deal instead.
'I'm sorry, Stefano,' I said. 'But if you guys really wanted me that bad, you had three whole months in which to pick up the phone. If Jim Smith really thought I was so important, he could have called me at any time and made me an offer. It's just too late. I haven't signed anything, but I have given West Ham my word and to me that is a lot more important. I am not going back on my word.'
With that, I hung up.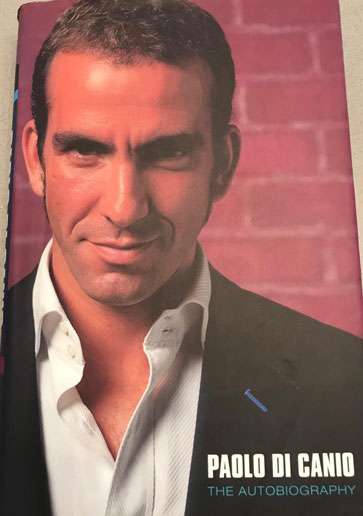 There was no way I was going to turn my back on Harry Redknapp. He had the guts to sign me when everybody else in England wanted to crucify me. I trusted him immediately. It's funny, at that point, when I turned down Derby, I had known him for no longer than a couple of hours, but already I knew that he was on my side.
I have a sixth sense when it comes to people. I like to think I am a 'street psychologist'. Growing up on the streets, you learn right away what kind of people can be trusted and what kind of people it's best to steer clear of. Redknapp was one of the former.
I looked at his face and saw someone who had suffered tremendously. He was brought up the hard way and he survived a terrible tragedy [in 1990], barely walking away with his life after a horrific car accident.
People like either become mean and hard-hearted or they become gentle and kind. Redknapp's eyes told me all I needed to know. He is one of the good ones.
And he is a good manager. Year after year, West Ham do well, despite having very little money. Redknapp knows how to find players and turn them into stars.
Redknapp was also very good with the media. I knew I would have to give a press conference when I signed. It would be the very first time I spoke in public to the British press since the Alcock incident and I feared it could get confrontational. But Redknapp was excellent. He managed to tone everything down.
At West Ham I found a perfect environment.
*Paolo Di Canio: The Autobiography was published by HarperCollins in 2000 and is still available to buy from Amazon.