West Ham United manager Manuel Pellegrini met with members of the gathered media on Thursday ahead of this weekend's clash with AFC Bournemouth. 
The boss spoke on a variety of subjects, including his team's mentality, Declan Rice's form, and the January transfer window:
'Declan Rice will become a top player'
Declan Rice celebrated his 20th birthday on Monday, and earned himself an early present at the weekend with his first ever West Ham goal, giving the Irons a win over Arsenal.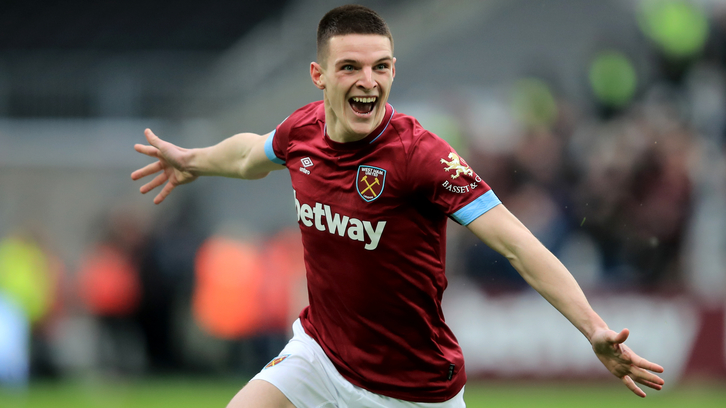 The No41's quality is obvious for all to see and Pellegrini is delighted with how the Academy graduate continues to develop.
The manager believes Rice is good enough to either play midfield, as he has done all season, or in defence, and feels either way he is on the way to becoming a great player.
He said: "[Rice] is a player who will continue improving. He is just 20 years old so he has a lot more years to continue growing as a player. I'm sure he will be a top player.
"I think he can play in both positions, maybe in the way he plays more as a midfielder he will have the best view of the pitch, but I repeat that he is improving each day so he can play without any problems at centre back too."
'Bournemouth match will be a high-quality game'
The Irons are back in action on Saturday against Eddie Howe's Bournemouth, and Pellegrini is expecting a good game of football for both sets of fans to enjoy. 
The West Ham boss complimented the Cherries' ethos and is expecting a tricky test on the south coast. Pellegrini knows his West Ham side will have to be at their best to win the game.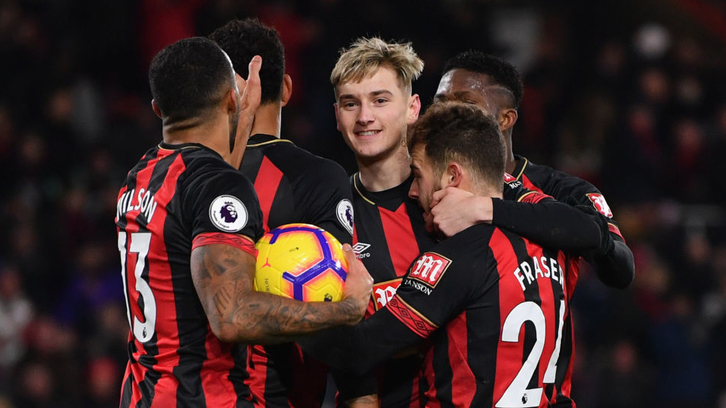 "Bournemouth for me is a team who have good players who always score goals because they play two strikers and very good technical midfielders," he said.  "From our side we will have to be very concentrated, try not to allow them to score, and of course our team always tries to score.
I think it will be a very good game. It's not an easy game, I don't think that just because we can beat Arsenal, we will beat Bournemouth. They are a team who have good players who have worked with the same manager for a lot of years and if want to beat them we will have to play a very good game."
'Our mentality has to improve if we want to keep winning'
The manager was asked if his team had an issue with losing games straight after winning matches against tougher opposition. 
"It's difficult to know the reason," Pellegrini responded: "But of course, when you have a good win against a big team like Arsenal maybe the players can think that will be enough to win the next game."
The West Ham boss knows that the only way to get a result this weekend is if his side play with the same quality as they did in Saturday's win over Arsenal.
"The only way to win the next game is to play the same way you did against Arsenal. It's a mentality that we will to try and improve and I hope this time we are not going to make that mistake."
'We're targeting another run of wins'
Last weekend's result means West Ham have won their last two games, having also beaten Birmingham City in the FA Cup. 
The Irons won four consecutive games at the start of December and Pellegrini is eager for his team to enjoy another similar run.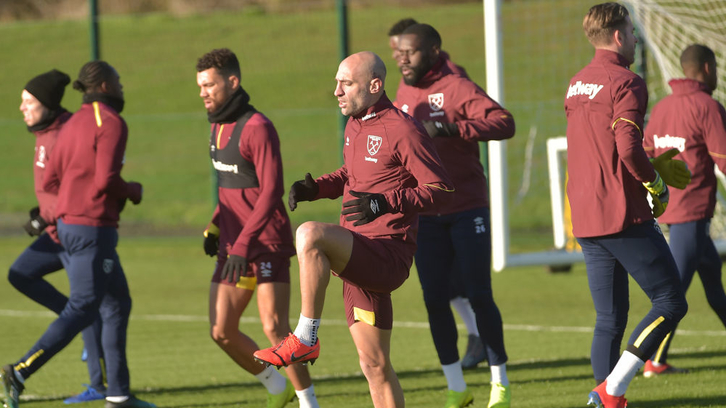 The manager admitted his side's injury concerns makes that feat even more impressive, and believes his team has the quality to do it again.
"It's what we want," he confirmed. "We want to continue with those good results. But one of the things that this team has done better during this season, is the results that we had in December, which is the most difficult in the Premier League, with so many player injuries. 
"We need to now finish January, and we will continue with the same amount of injuries, but I hope we can continue to obtain good results."
'Every team wants to improve in January'
Pellegrini was finally asked about the challenges of the January transfer window, and the manager believes that the obstacles faced are the same in every country. 
The Chilean has coached in his native home country, England, Spain and China, and knows the pressure of the window, but admitted that the money involved with the game in the Premier League could mean English sides are busier in January.
He said: "In every country, the January transfer window is similar. When you have the option to improve your team, every team starts moving. Maybe here in England, the clubs have more money so they can do more, more changes, but I think it is similar everywhere."