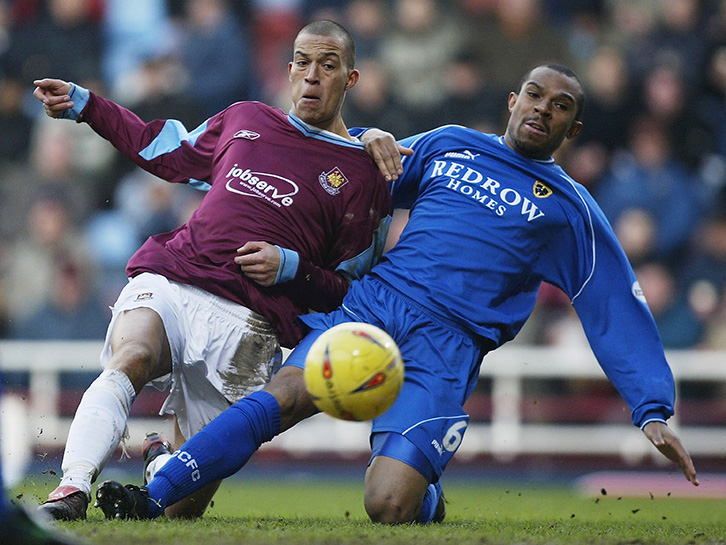 Former West Ham United striker Bobby Zamora, who turns 38 on Wednesday, picks out his favourite memories of his time in Claret and Blue...
Scoring on my home debut against Cardiff City in February 2004
Growing up as a West Ham fan, going to the Boleyn Ground as a kid and singing 'Bubbles', I couldn't believe I was out on the pitch playing there.
Hearing 'Bubbles' two minutes before the game, it sent shivers down my spine and I was singing along with it!
It was my home debut, I ran out onto the pitch and we won 1-0 and I scored the winning goal. It was what dreams were made of.
I had come from Spurs, but everyone knew I was a West Ham fan and I didn't hear a single peep about Spurs, so it didn't bother me at all.
The West Ham took to me straight away and obviously scoring on my debut helped me kick on from there.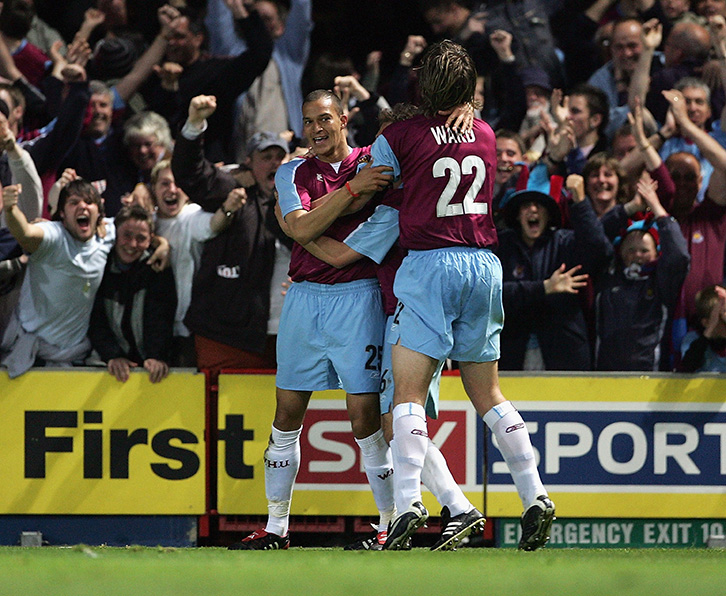 The Championship Play-Off semi-final win over Ipswich Town in May 2005
I've got some great memories of the Play-Offs, of course, and none more so than our win over Ipswich Town in 2005.
We'd beaten Ipswich the previous year, too, but lost to Crystal Palace in the final, then we had to face them again.
The 2004/05 season itself was not great for us, in terms of where we finished, but we were on a roll at the right time.
The volley for my second goal at Portman Road was lovely and something people weren't expecting. Marlon put the ball across and there was nothing the 'keeper could do.
That win set us up nicely for the final and when you're in that run of form as a team, and myself as a striker, you feel nothing can go wrong and we hoped it would continue into the Play-Off final.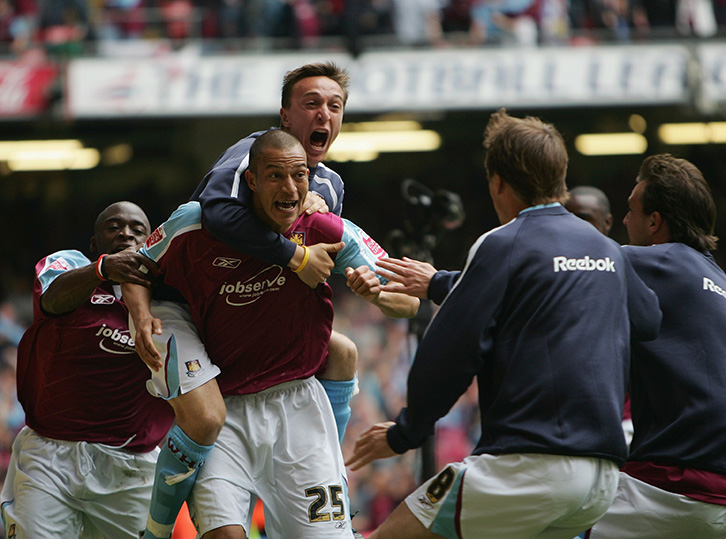 Scoring in the 2005 Play-Off final win over Preston North End
As I said, I do like a Play-Off!
The 2005 final was a cagey affair to be honest and one goal was always likely to be enough to win it for either side.
Matty Etherington got down the left and put the ball over and the fact I didn't make a great connection with it is probably what done the 'keeper!
I'd had a bit of a taste of it before with Spurs, but to be able to get the team you love and support up into the Premier League was magnificent.
That's where all of us wanted to play, so to score and do it in front of so many friends and family, including people I'd gone to games with as a kid, was a great feeling.
We had a great team spirit. I loved going into training, the banter with all the lads was brilliant. It was just a great set of lads who enjoyed a laugh and a joke, but we also put in the hard work so we could get the results we needed.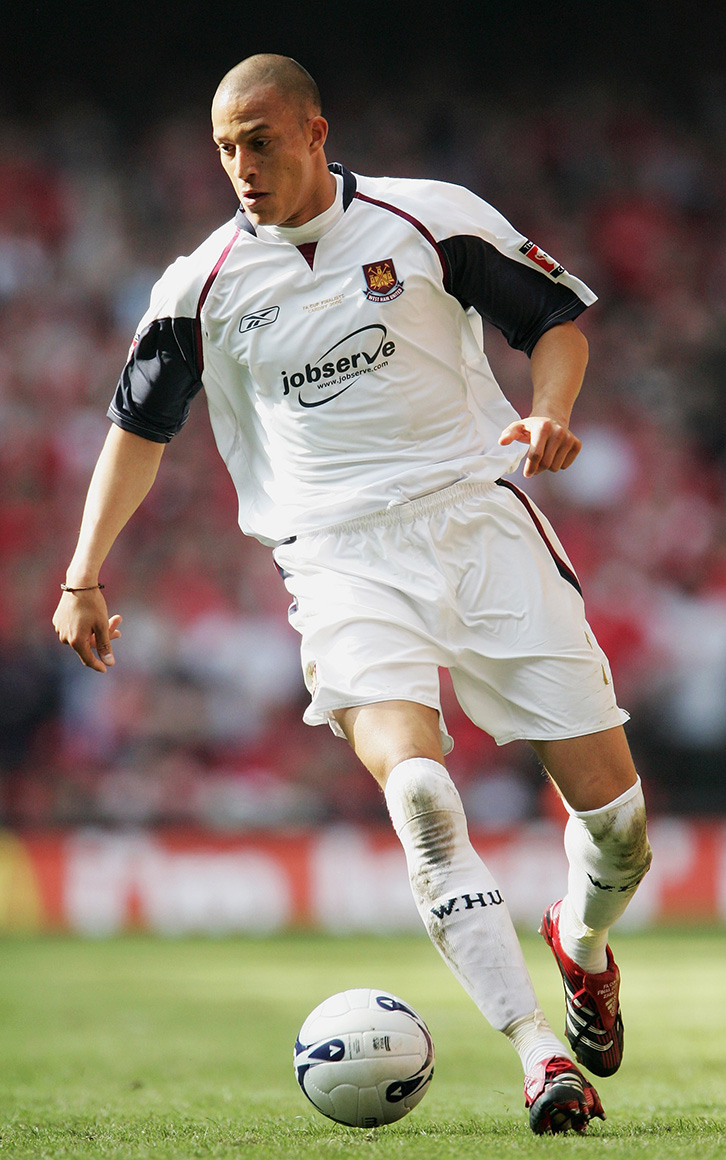 2006 FA Cup final heartache
We got to the FA Cup final under Alan Pardew in 2006 and what a game it was, as well! It had absolutely everything.
I remember being gutted not to start. Dean Ashton had been injured towards the end of the season and I'd come in and done quite well, but Deano came back in.
To be fair, the team done brilliant and obviously it went down to a penalty shootout.
We had practised penalties at Chadwell Heath, where Ludo Miklosko had brought in Petr Cech to help us out, and I remember taking three left-footed and three right-footed and scoring them all!
I was confident and knew where I wanted to go and what I wanted to do. I hit the target and I still don't think it was a bad penalty, but Pepe Reina chose the right way and saved it.
We came so close in the game itself and then by taking it to penalties, and losing it can't take away from what an amazing season it was for us, really.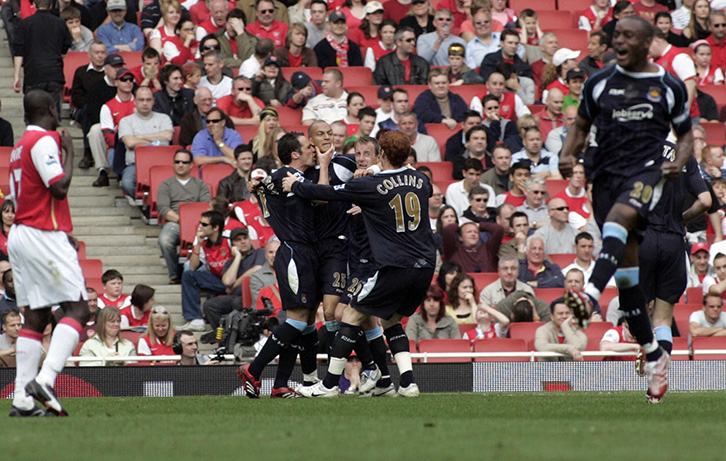 Scoring the first-ever away Premier League winner at the Emirates
We had been the last-ever visiting team to win at Highbury in February 2006, when I scored in a 3-2 win over a very strong Arsenal team.
When we went there in April 2007, though, we were desperate for a win.
Despite our troubles, I really enjoyed that season. We had a great group of lads and really shouldn't have been down where we were. Some of the players we had were ridiculous.
It just happened that we were down there but we showed that spirit and togetherness again to pull through.
We weathered the storm and managed to become the first team to win at the Emirates and I managed to score a nice goal too!
I always felt we could win every single game we played and this showed that.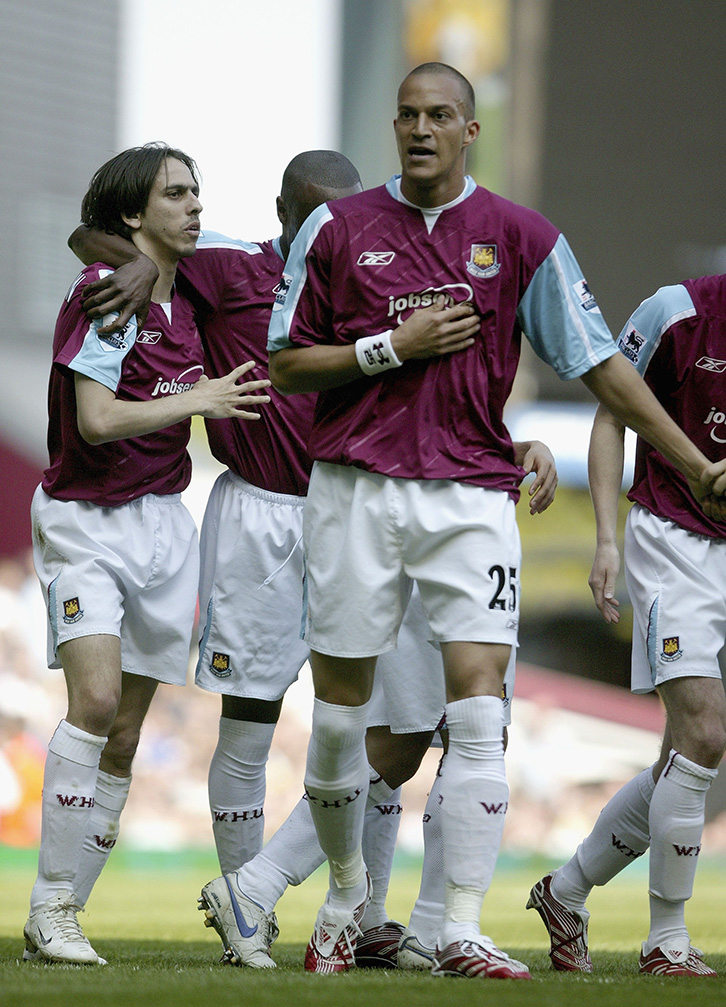 Curling home a vital winner against Everton in April 2007
After winning at Arsenal, we'd been beaten heavily by Sheffield United and Chelsea and were still right in it with a few games to go.
We played Everton at the Boleyn Ground with four matches to go and needed a win badly to boost our chances of beating relegation.
If you watch the goal again, it looks like I take it quite nonchalantly, but it felt almost like a training session the way it was backheeled to me by Yossi Benayoun and I took a touch and smashed it into the top corner.
That win set us up very nicely and put us on the roll for the final three games, which we won against Wigan, Bolton and Manchester United.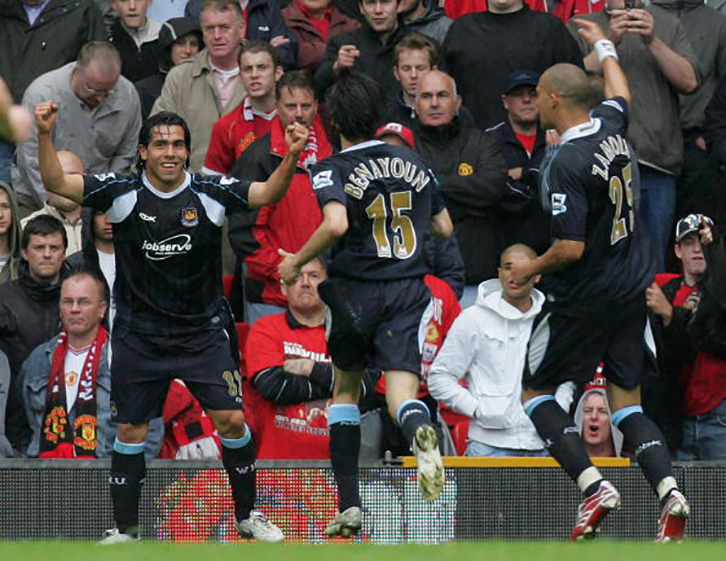 Completing the Great Escape at Old Trafford
What a fantastic afternoon that was!
I had a really good understanding with Carlos Tevez and the winning goal came after a one-two between us and a little ricochet and he finished it really well.
I absolutely loved playing with him.
We played a sort of 4-5-1 formation that season and the one of had to fill in on the right wing when we were defending, so whenever we lost the ball, we'd look at each other and laugh because one of us would have to sprint back 50 yards to do some defending!
We both had to do and had a really good understanding which made it a pleasure playing alongside him.
It was a little bit surreal, that day, because they'd already won the Premier League and you could tell they wanted to win that last game under their fans.
But then we won, so everyone in the stadium was happy, so it was a mad vibe. It was a very special day.
*Bobby Zamora is a founder of the Legacy Foundation, which aims to bring sport, education and high-quality housing to the areas that need it most, and provides coaching for Football Escapes.