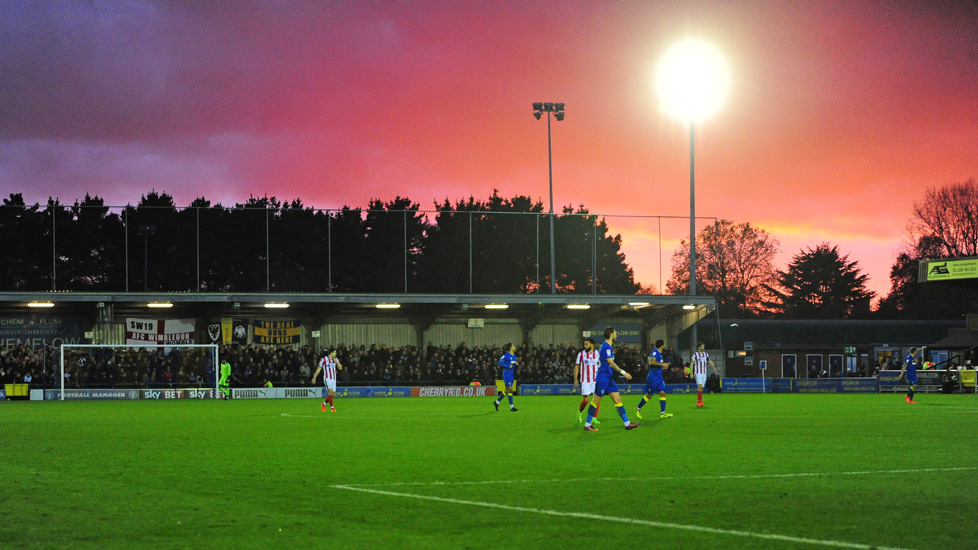 Ticketing details for West Ham United's Emirates FA Cup fourth round tie at AFC Wimbledon have been announced.
As Wimbledon are only able to offer an allocation of 675 tickets, we will have to make some changes to our usual process for ticket sales for this match.
Bondholders will be able to secure tickets from 9am on Thursday 17 January with a maximum of one ticket per Bondholder.  This window will remain open for a period of two hours.
After Bondholders, our valued Away Season Ticket Holders will have the first opportunity to purchase.  Your support following the team across the country is appreciated, but we regret that we are not able to guarantee a ticket to every Away Season Ticket Holder for this match.
To be as fair as possible to our Away Season Ticket Holders, only those holding 38 or more loyalty points within this scheme will be eligible to apply for tickets via the ballot.
The window for Away Season Ticket Holders will open at 11am on Thursday 17 January and will remain open until 11am on Friday 18 January. Once again, a limit of one ticket per scheme member will be permitted.
Successful applicants will be notified by email on Friday afternoon.
To enter the ballot, please visit eticketing.co.uk/whufc from 11am on Thursday, select the AFC Wimbledon game and click 'Apply for Tickets'.  Add yourself, and if applying in a group, add the client references of the other members of your group.
If you are applying in a group, either all members will be successful in the ballot or none. The ballot process will not split you up. Therefore, the lower the number of tickets requested, the more chance you will have of securing a ticket for this match.
You will also be able to apply for the ballot by calling 0333 030 1966.
Thank you again for your loyal support.
Sales Windows
Bondholders 9am, Thursday 17 January
Away Season Ticket Holders with 38+ points, 11am, Thursday 17 January
Application window closes 11am, Friday 18 January
Pricing - Terrace Tickets
Adults £17, Over-65s and Students with valid ID card £11, Under-18s £4