Nasri: I can't wait for 'crazy' Arsenal atmosphere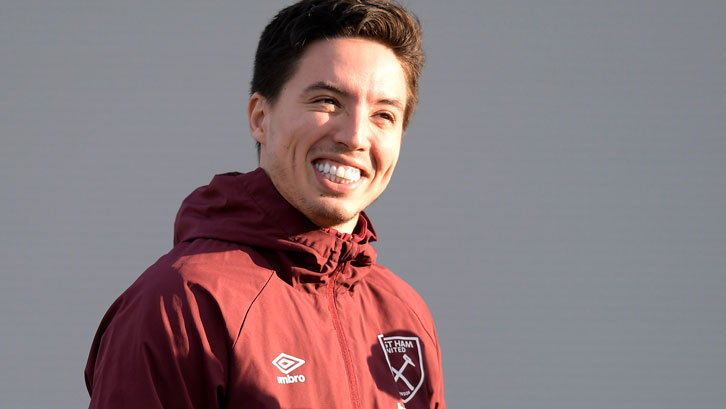 Samir Nasri knows all about playing for football clubs with big ambitions – and he believes he has joined another one in West Ham United.
The Frenchman started out with Olympique Marseille before switching to England and Saturday's visitors Arsenal, then moving on to Manchester City, where he won two Premier League titles, and Spanish side Sevilla.
Now, Nasri is a Hammer and he revealed his decision to become one was based partly on the club's target to become one of the best in the country.
"You choose a club and a project because of the ambition, and I think that West Ham has everything to be one of the biggest clubs..." he said. "This team has a lot of quality which has the potential to finish high up the league.
"Just look at some of the names the club has brought in. Felipe Anderson was the new wonderkid when he signed for Lazio, and two or three years ago they were talking about a move to Manchester United. Jack Wilshere, I know him from when he first came in at Arsenal. He was a wonderkid and he is a special player. [Andriy] Yarmolenko same thing. Chicharito same thing. 
"This squad is full of talent and it's the right ingredient for this team to go really high."
This team has a lot of quality which has the potential to finish high up the league

Samir Nasri
Nasri also has his own personal ambitions, most notably to prove both to himself and the wider football world that he is still a top-class player.
"When I signed, I told the boss that I wanted only one thing; to show everyone that I can still be that guy," said the No18, who spent a year out of the game following a WADA-imposed ban. "I want to prove it to myself. I want to look at myself in the mirror and be able to say 'You came back and did everything in the right way'. 
"It's for my son as well. He's too young right now but when he sees me play, it has to be competitively. I could have gone somewhere exotic but I wanted to be back in a competitive league and prove to myself I can still be doing it. My determination is there. I just want to make a contribution to this team.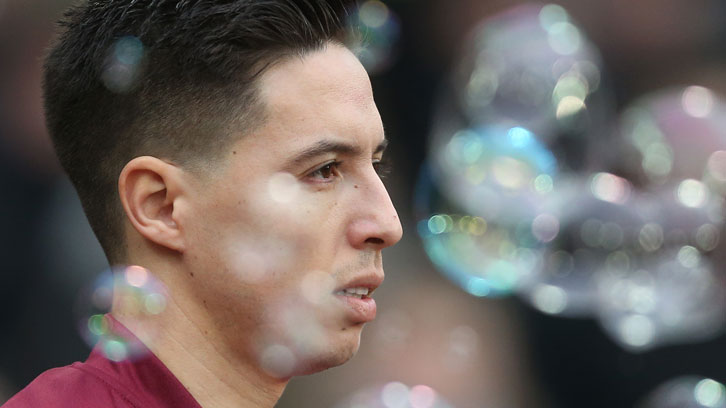 "We are blessed and lucky to be able to play every game with 60,000 people at the stadium. I was so excited to step out at London Stadium in front of those fans. The support of the fans is really important to us if we want to achieve things this year and I think we have to potential to do it. I'm looking forward to the next game, a derby against Arsenal so I'm sure the atmosphere will be even more crazy.
"The competition, the dressing room, and to be back on the pitch, that's all I was waiting for, for a whole year. I had some really tough moments when I was really down. I'm a guy who, mentally, I'm really strong, but for maybe the first time in my life, I cried about my career because I thought it was over. 
"But now, coming back to the most competitive league in the world, with a team full of ambition with a manager that I know, and with a stadium like this. Man! It's the best job in the world!"