Foundation
There's still time to study for a degree with the West Ham United Foundation!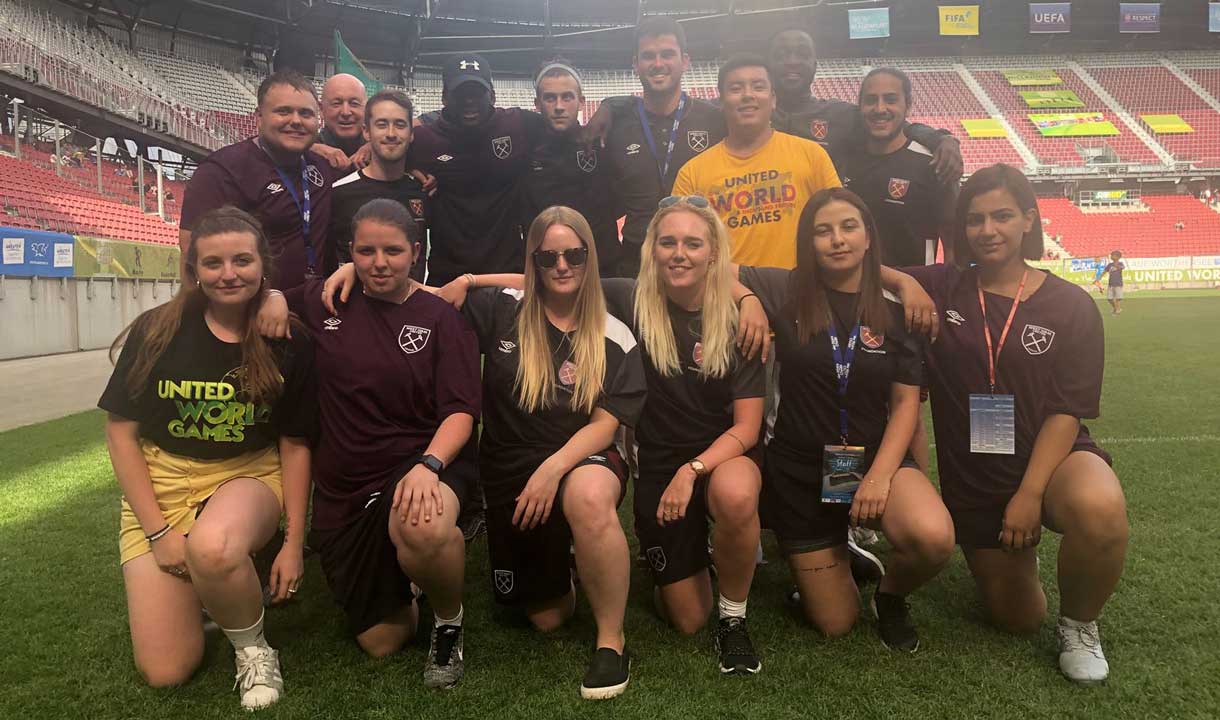 Sign up for West Ham United Foundation's collaborative degree with the University of East London for the chance to study on a unique programme!
With applications open until 15 January there is still time to study with the Foundation this year. 
The Applied Community Sport Degree delivers incredible opportunities to all students. The first two years provide the chance to develop skills needed to gain employment in the sports sector, industry qualifications such as FA coaching badges and fantastic guest speakers.
The degree programme explores a wide range of different sport related topics, locally, nationally and internationally. In October students went to Sweden to break down a range of barriers such as female coaches coaching male players, BAME coaches coaching in Swedish football clubs, and UK students coaching local Swedish footballers as well as refugees.
Our students coached Swedish teams in a variety of age groups, settings and projects. This trip was an incredible opportunity for students to learn and grow as professionals and network with likeminded individuals. 
The degree offers opportunities to work within the West Ham United Foundation, and to contribute to its impact in the community. The degree is also the perfect combination for people who might have believed university life wasn't for them, providing the chance to discover their potential whilst in higher education.
Many past graduates from the Applied Community Sports Degree have gone on to either work with the West Ham United Foundation or continue their studies. The work placements that the degree offers students makes them highly employable individuals after completing the course. 
Andrew Griffiths, the Foundation's Higher Education Officer, said of the course: "We provide a one of a kind degree with the University of East London which offers the students practical learning both in the UK and beyond. Since the degree launched in 2015 it has produced a high quality of graduates who are now excelling in their chosen careers.
"If you believe that sport is the industry and career for you, and you are looking to study at university, then look no further. You can apply for our degree programme, where you can do all of the above and more in the first two years. You will then have the opportunity to top up your degree and achieve a BSc (hons) degree in Sports Coaching or Sport, PE & Development after one more year." 
If you are interested in applying for a degree in Applied Community Sport or would like more information you can visit uel.ac.uk/westham.