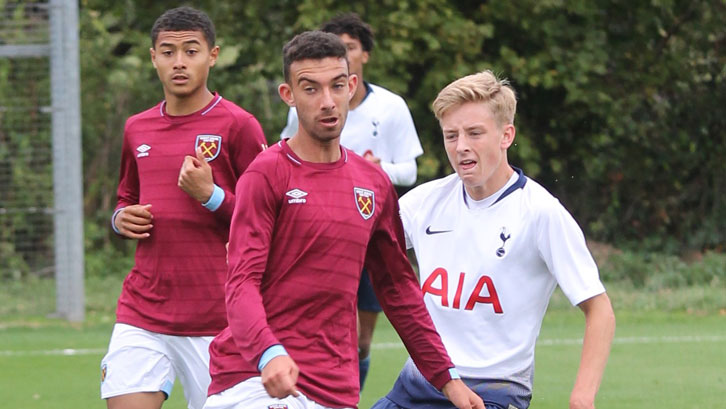 A new language, new style of football, new teammates; it was never going to be an easy transition for Sebastian Nebyla when he signed for West Ham United last summer.
The Slovakian teenager, who penned his scholarship prior to the 2018/19 campaign, has been clearing hurdles day-by-day since signing from Spartaka Trnava but now feels settled in east London.
With three appearances for the U23s under his belt already at just 16-years-old, to go with a handful of U18 starts, the midfielder's progress has been steady and impressive both on and off the pitch.
My target now, for the remainder of the season, is to get more goals, to play a couple more times for the U23s and to play in the UEFA U17 European Championship finals

Sebastian Nebyla
"I know why I'm here, at West Ham in England, and I know what I want to do, what I want to achieve," the youngster said, with admirable confidence.
"It's difficult, of course. Coming here as a young person, without my family, that is the most difficult part but it was my choice and I'm happy I made it.
"I learned English at school, so when I came here I knew basic words and sentences and that's helped me. I attend English lessons now two times a week, so my English is getting better all the time and that makes you feel more comfortable by the day."
A pre-season trip to Kosice in Nebyla's home country Slovakia also gave the youngster a chance to familiarise himself with his new teammates while in a more comfortable scenario.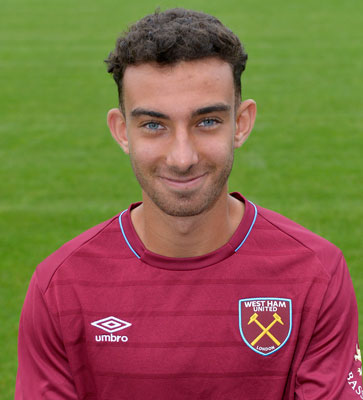 "That was very good for me; I met with my family, I was able to be with them while also doing my job with West Ham," he continues. "I spent one week with the U23s then, so it was a great experience for me. I was translating Slovakian to English for the coaches too, so the whole stay for me was great."
When the teenager made his move to the capital permanent, it was not a total shock to the system, given he had attended three trials with the Hammers and visited several times before putting pen to paper.
"I was here a few times and got to know the players around me and the coaches I would be working under, so that was good; to have a bit of familiarity when I joined," he continued, looking back. 
"I live with the boys now [at the Academy digs] and they help me every day if I need something or need a hand.
"If I don't understand something, they say it to me slowly, so I can understand and work out the meaning of what is being said. The coaches are the same. Everyone has been great."
And the support Nebyla receives on a daily basis has seen the talent shine on the pitch when given the opportunity, mostly playing in a No8 role for Jack Collison and Mark Phillips' U18 side in the Premier League Southern Division.
"The first half of my season [on the pitch] has been good," he reflects. "I was playing more as a No10 behind the striker back in Slovakia, but I've been a little deeper so far at West Ham.
"That's taught and shown me that I need to be ready to adapt, to play in different systems. 
"My target now, for the remainder of the season, is to get more goals, to play a couple more times for the U23s and to play in the UEFA U17 European Championship finals."