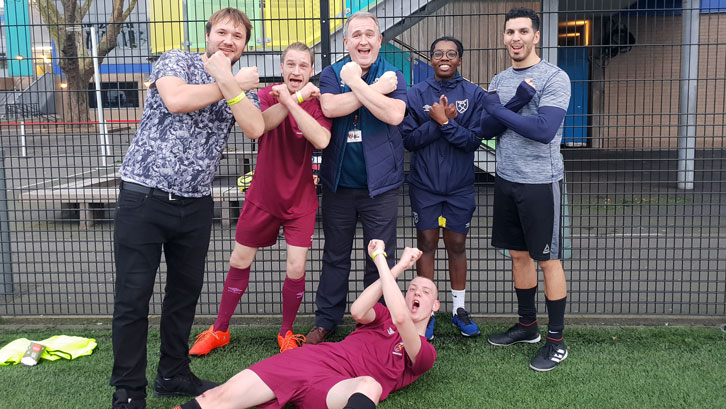 West Ham United's Players' Project has committed to combatting a range of issues in the community and this Christmas teamed up with homeless charity Crisis, to spread some festive cheer for local homeless people.
Helping tackle poverty is a key strand of the Project, and alongside Crisis, the Club ran a week of sporting activities for participants at Crisis' Christmas centre in East London. West Ham United put on football training sessions for groups of up to 15 people, as well as providing Hammers kit and new trainers to play in. 
The training sessions worked towards a football tournament at the Arsenal Hub where guests from all ten Crisis Christmas centres in London competed in a five-a-side tournament.
Crisis at Christmas is a fantastic initiative which provides vital support over the festive season

David Sullivan
Each year Crisis sets up centres across Britain, to bring food, warmth, companionship and vital services to over 4,000 homeless people over the Christmas week. The charity also runs year-round centres across Britain, where its frontline staff provide ongoing support with housing, employment and wellbeing to help people to leave homelessness behind for good. 
Mark Noble, the Club's ambassador for tackling poverty said; "With homelessness on the rise across the country, it is brilliant to see how the Club's Foundation is taking action to support those in the local community who need it most. 
"Christmas can be a tough time for many people, but initiatives like Crisis offer people something to focus on and a way forward as they head into the new year."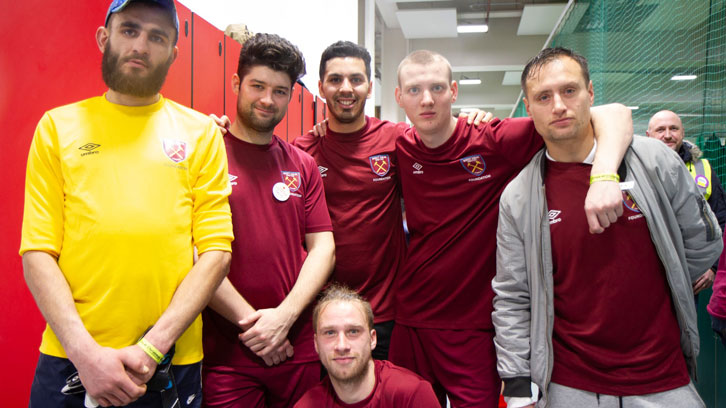 Participants in the Crisis programme have also been invited to the London Stadium later this month to watch a Premier League game.
For the fourth consecutive year, West Ham's contribution to the initiative was personally funded by joint-Chairman David Sullivan, at no cost to the Club or the Foundation. He said: "Crisis at Christmas is a fantastic initiative which provides vital support over the festive season. Our thanks go to the West Ham United Foundation staff who work tirelessly all year round, and their efforts are hugely appreciated at Christmas.
"With the launch of the Players' Project, West Ham United is demonstrating its ongoing and year-round support for our local communities and we look forward to more projects like this in 2019."
Ian Richards, Head of Crisis at Christmas, said: "At our Christmas centres, our guests often tell us that being homeless isn't just dangerous – it's an incredibly lonely experience too, especially during the festive period. That's why it's so important for us to be able to put on sports sessions and other activities that allow our guests to relax, socialise, and be active. Our year-round centres also run sports sessions that do wonders for boosting people's confidence and wellbeing.  
"We're hugely grateful to West Ham United for their continued support. It means so much to our guests, our volunteers, and everyone at Crisis. By working together, we know we can end homelessness across Britain."