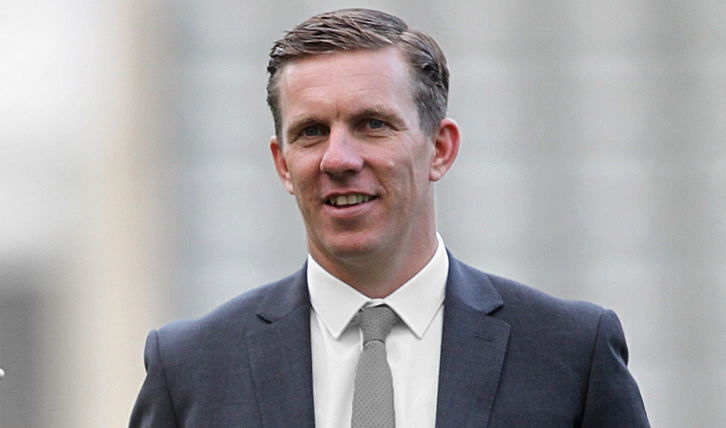 West Ham United are delighted to announce the appointment of Ricky Martin as the Club's Academy Operations and Player Development Manager.
The experienced Martin – who has worked as an Academy Manager for more than 15 years during his career to date – joins the Hammers after putting together an impressive resume that includes 15 years at Norwich City and a period working in football consultancy.
He comes in to replace the departing Adam Raimes, who spent seven years working in Operations at the Academy of Football. The Club would like to thank Adam for his great work whilst with the Club and wishes him all the best for the future.
After combining a non-league playing career with a youth development role at Cambridge United, Martin moved to Norwich in 2001.
He was held in the highest esteem at Carrow Road, where he oversaw the development and emergence of a host of future first-team players as Academy Manager – a position he held for seven years before being promoted to Technical Director in 2014.
Martin joins at a hugely exciting time for the Academy, with the £4million redevelopment project close to completion, offering first-class training and educational facilities to assist the development of the club's young players. Meanwhile, the likes of Grady Diangana, Joe Powell and Conor Coventry have all made the step-up to first team level this season, following in the footsteps of Declan Rice, who recently signed a five-and-a-half year contract extension after establishing himself as one of the Premier League's brightest young talents.
Joining as the redevelopment of the Academy's historic Chadwell Heath Academy base nears its completion, Martin is keen to continue with the positive work during an exciting time for the Club.
He said: "I'm delighted to be back involved at a Football Club and it's a great opportunity for me to work in a top Category One Academy; it's very exciting.
I'm delighted to be back involved at a Football Club and it's a great opportunity for me to work in a top Category One Academy.

Ricky Martin
"It gives me an opportunity to build on all the experiences I've had to date, from senior football right through to Academy level. I'm delighted to come in and help Terry [Westley, Academy Manager] and the rest of the staff at the Academy to continue the fine work that has gone before me.
"We've had a great weekend in terms of young players being involved with the first team and a superb result for the U23 team at Manchester City on Saturday today, and with the new building also taking shape, it's an exciting time to be joining.
"I'm fortunate to be able to work in a new environment that will be opened up very soon, and we want to maximise what we can do from that, for the benefit of all the players parents and staff.
"I've not previously had the opportunity to work with Terry in a club environment and that was very attractive to me when taking this job. I'm looking forward to working with him and all the other staff as well."
Westley also expressed his excitement at having Martin on board at Chadwell Heath.
He said: "With one member of staff moving on, it opens doors and gives opportunities for others and it's a chance for us to re-shape, move forward and we've gone out and got the best possible person for the job.
"We thank Adam for his superb work at the Academy, and welcome Ricky who has a fantastic CV in the football and academy sphere. We're delighted to have him on board and his expertise is sure to enhance what we are doing here and carry on the good work that Adam had started."