Adrian wants West Ham United to use Saturday's Emirates FA Cup third round victory against Birmingham City as a springboard for a run in the competition.
The stopper celebrated his 32nd birthday on Thursday, so was delighted to be able to celebrate with a clean sheet after being given the chance between the posts against the Blues.
First and foremost Adrian was pleased to do his bit for the team, but also wants the opportunity to continue to shine as the Hammers' cup journey progresses.
"I'm really happy for the team and for the result because we've gone through, but also personally because I was back playing in goal," he explained.
"Obviously I was happy for the clean sheet as well – every time you keep a clean sheet it's because you've done well in defence.
"We did well, they had their chances, but we scored the second one at the end to secure the result.
"I want to play as many games as possible, so if we go through to the next round I will have more possibility to play.
"We will see – we want to have a good run in the FA Cup because it is a great competition. We need to be focused in the league as well, but [we want to do well] in the cup."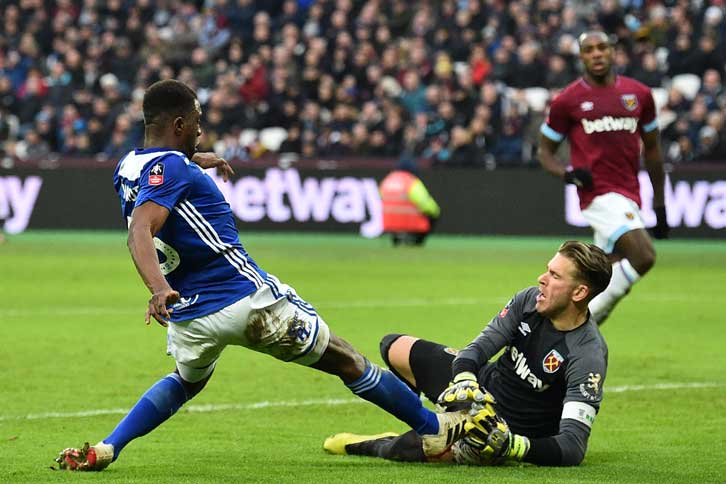 Adrian also had praise for the way in which the Hammers handled the game, not least the young players who featured from the start.
He added: "We knew the game would be about the intensity because the Championship teams play in a very intense way, with pressing and everything.
"We wanted to keep the ball like we did for most of the game and from that we had the chances.
"They pushed until the end because they wanted to go through like us, but we played well, we defended well and we played with some young players like Xande, Grady and Declan too, who did well."