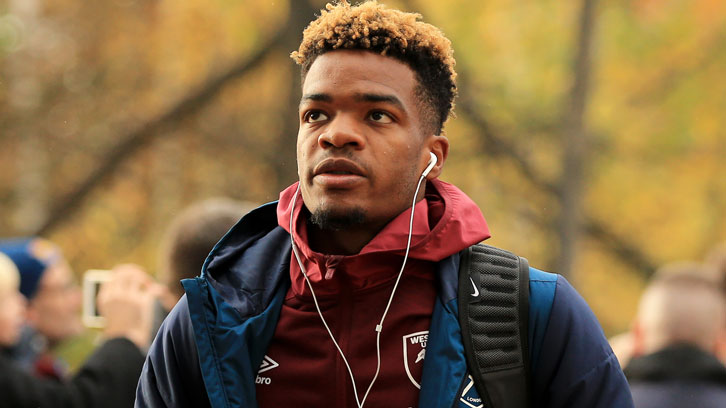 Grady Diangana's short career has already produced a number of high points and he is hoping to add another by making his Emirates FA Cup debut on Saturday.
The winger scored two goals against Macclesfield Town – both assisted by his friend, fellow Academy graduate and long-time teammate Joe Powell – on his Carabao Cup bow and already has a Premier League assist under his belt, for Felipe Anderson against Burnley.
Now, though, he wants to feature in the world's most-famous knockout competition.
"It would be amazing to play," he confirmed. "The FA Cup is a big trophy in England and you want to win every tournament you enter so, as the manager says, we are going to try to take the competition seriously and try to do that."
The FA Cup is a big trophy in England and you want to win every tournament you enter

Grady Diangana
He has played at London Stadium, the King Power Stadium, Craven Cottage and St Mary's Stadium, but, when the 20-year-old was asked to name his standout moments as a first-team player so far, you may be surprised by his answer.
"One was obviously the first goal against Macclesfield, as I had the feeling that I belonged performing in front of that many people, but the moment I felt the most strongly was against Huddersfield, funnily enough," he said, after a pause for consideration.
"It was before the game, when we were warming up, I thought to myself 'I love doing this' and I felt I belonged in the Premier League."
So, with half the season now in the book, players who might compete for his position either out injured or playing elsewhere, what does Diangana feel he can achieve over the second half of the 2018/19 campaign?
"I just want to keep going. I am enjoying it. I want to establish myself more so that, when people hear or read my name, they have a certain image of me. I want to become that player.
"In training, I'll work hard to develop new good habits which will hopefully bring me a lot of success at any club."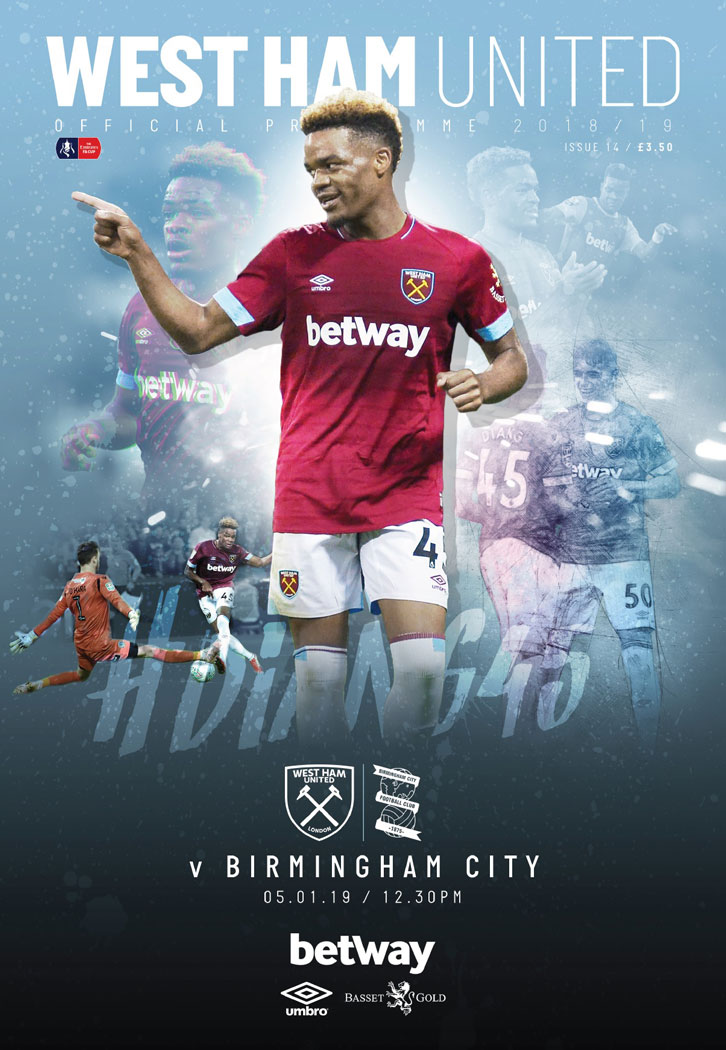 To read Grady Diangana's full interview and much, much more exclusive content, download or purchase Saturday's 100-page Official Programme.
The print edition will be available to buy in and around the London Stadium on matchday and can be ordered online here.
The Digital Official Programme is available to download to your iPad or iPhone, Android devices, PC and Mac and via the Pocketmags app on kindle fire and Blackberry Playbook from 9am on matchday.
Whether you live overseas or just want to consume your content on the way to London Stadium, that means you can download your Digital Programme before kick-off, with the game being televised live in a large number of countries across the world.