Premier League 2
Powell: We want to start 2019 with a win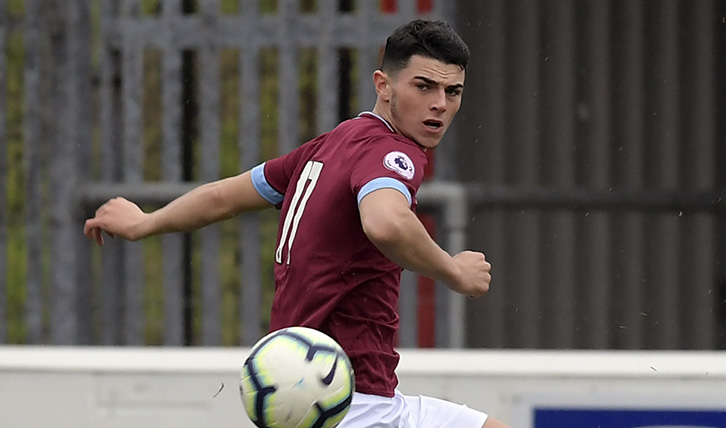 Joe Powell is desperate for West Ham United's U23s to start 2019 in a positive manner when they travel to Manchester City on Saturday afternoon in Premier League 2. 
The Hammers ended last year with three consecutive defeats but want to turn over a new leaf when they make the trip to the north west at the weekend and pull away from the Division One relegation spots.
Powell, who has been a key player for the U23 side this season with five goals in his ten league matches to go with several assists, is keen to avenge the result against City earlier this campaign, when the Manchester outfit were 6-4 winners in a crazy match at the Chigwell Construction Stadium.
He said: "It's a massive game for us on Saturday. It's one that hopefully we can pick up some points in and gain positive momentum in order to pick up as many points as possible in the back end of the season.
"When we played City at home, we had a sending off and the game opened up massively, as was reflected in the score. 
"It's key that this time we keep all eleven players on the pitch in order to give us the best opportunity to take all points home."
It's a massive game for us on Saturday. It's one that hopefully we can pick up some points in and gain positive momentum for the rest of the season

Joe Powell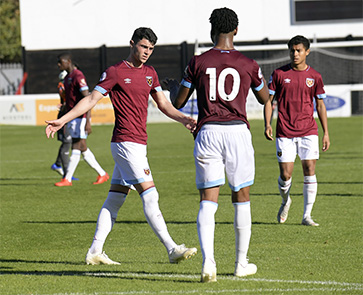 Though West Ham will be so far disappointed with their showing in Premier League 2, they have picked up some huge results on the road with wins at both Liverpool and Blackburn Rovers in the same part of the country as this weekend's trip.
And with preparations for the second half of the season continuing for Liam Manning and Steve Potts' side over Christmas, Powell is confident of another big away day performance on Saturday.
"The fact we have picked up some away points this year boosts the team's confidence and hopefully that will have positive impact on our game," the 20-year-old continued. 
"Our training and prep over Christmas for the second half of the season has been good. We've worked hard and took the solid block of training to build as a team.
"I think anyone at this stage in their career would like to go out and get games in the league and progress as a player, so in this period where there is a chance to go out and play on loan, it's a great opportunity for all of us to put in good performances and impress.
"That's the aim for Saturday and hopefully as a result, we can get three points."
A player who will also be aiming to keep up the good form is skipper Moses Makasi, who has been nominated for the Premier League 2's Player of the Month award for December. Makasi scored in the Hammers' 4-2 defeat against Brighton and Hove Albion.