Robert Snodgrass is determined to carry his outstanding 2018 form into 2019.
The Scot enjoyed an outstanding 12 months, inspiring Aston Villa to the Championship Play-Off final before making a triumphant return to West Ham United's starting XI.
With seven assists to his name, the No11 has created more goals than any other Hammer this season, while his outstanding goals helped Manuel Pellegrini's team to important Premier League wins over Cardiff City and Fulham.
Having initially struggled to make an impact in a Claret and Blue shirt for a variety of reasons, the 31-year-old is delighted to be showing his true worth and is understandably eager to focus on the future rather than to dwell on the past.
Football is up and down, but you've just got to be doing the best you can to take the chances when they come

Robert Snodgrass
"I don't think I had to win anyone over," said Snodgrass, talking to the Official Programme for Wednesday's Premier League fixture with Brighton & Hove Albion. "Everybody started with a clean slate and it was a case that the manager said he was going to give everybody a fair chance.
"If you looked at our squad, everybody has been used this season on numerous occasions so it's one of those ones where I believed in myself.
"Football is up and down, but you've just got to be doing the best you can to take the chances when they come.
"For me, the biggest thing is trying to get in the team and then try to kick on and contribute and show why the club bought me in the first place, which was to assist in goals.
"I am doing that and working hard to continue to do that. That's the biggest thing for me. It's nothing about that first season or anything; it's this season and I feel as if I have proven that with goals and assists. That's what you want to be doing, you want to be trying to help your forwards and I'm doing that right now. Long may it continue."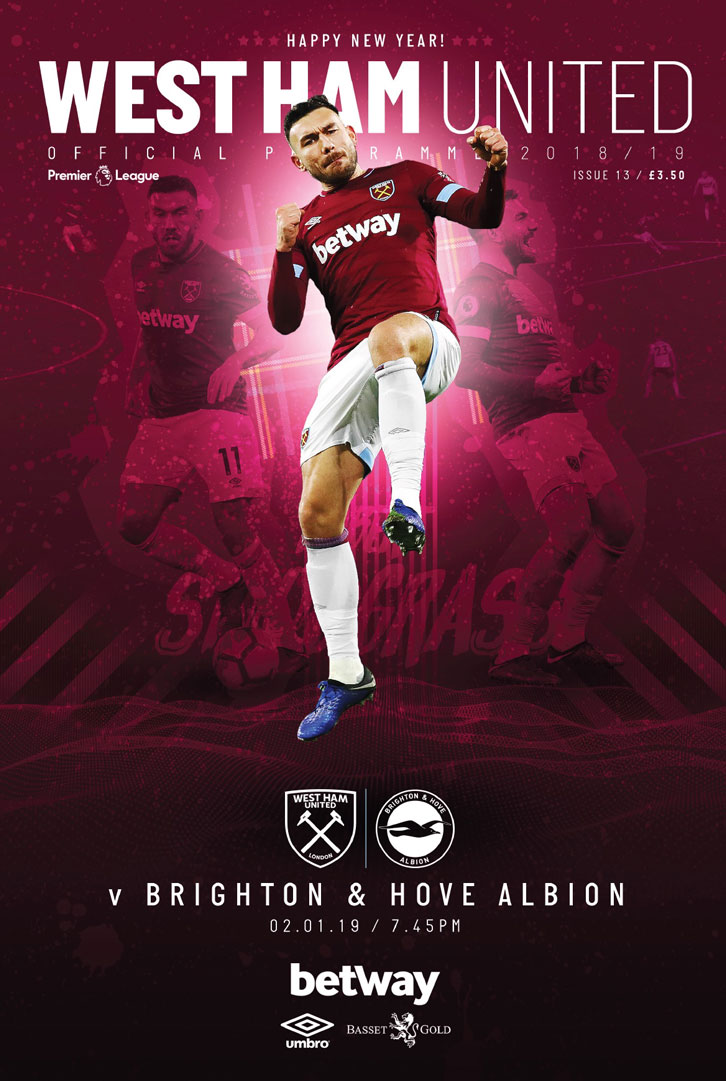 To read Robert Snodgrass's full interview and much, much more exclusive content, download or purchase Wednesday's 100-page Official Programme.
The print edition will be available to buy in and around the London Stadium on matchday and can be ordered online here.
The Digital Official Programme is available to download to your iPad or iPhone, Android devices, PC and Mac and via the Pocketmags app on kindle fire and Blackberry Playbook from 9am on matchday.
Whether you live overseas or just want to consume your content on the way to London Stadium, that means you can download your Digital Programme before kick-off, with the game being televised live in a large number of countries across the world.