Reaction
Pellegrini: We defended well in Man City loss

Manuel Pellegrini was happy with one aspect of his team's play in defeat to Manchester City on Wednesday night, but admitted they fell short in another area.
The boss felt the Hammers defended stoutly and did well to restrict City's clear-cut chances, yet at the same time thought they could have done more when they got on the ball.
Ultimately, the game was decided by a penalty put away by Sergio Aguero with 59 minutes on the clock and Pellegrini said the award, for a foul by Felipe Anderson on Bernardo Silva, was harsh.
"We defended well except for the first ten minutes. For the rest of the game, if you review I think Lukasz Fabianski only had one save after the penalty, so I think we defended well.
"But we didn't play very well with the ball, but considering we had eight players injured and four players that we rested, of course I cannot be very unhappy with the result.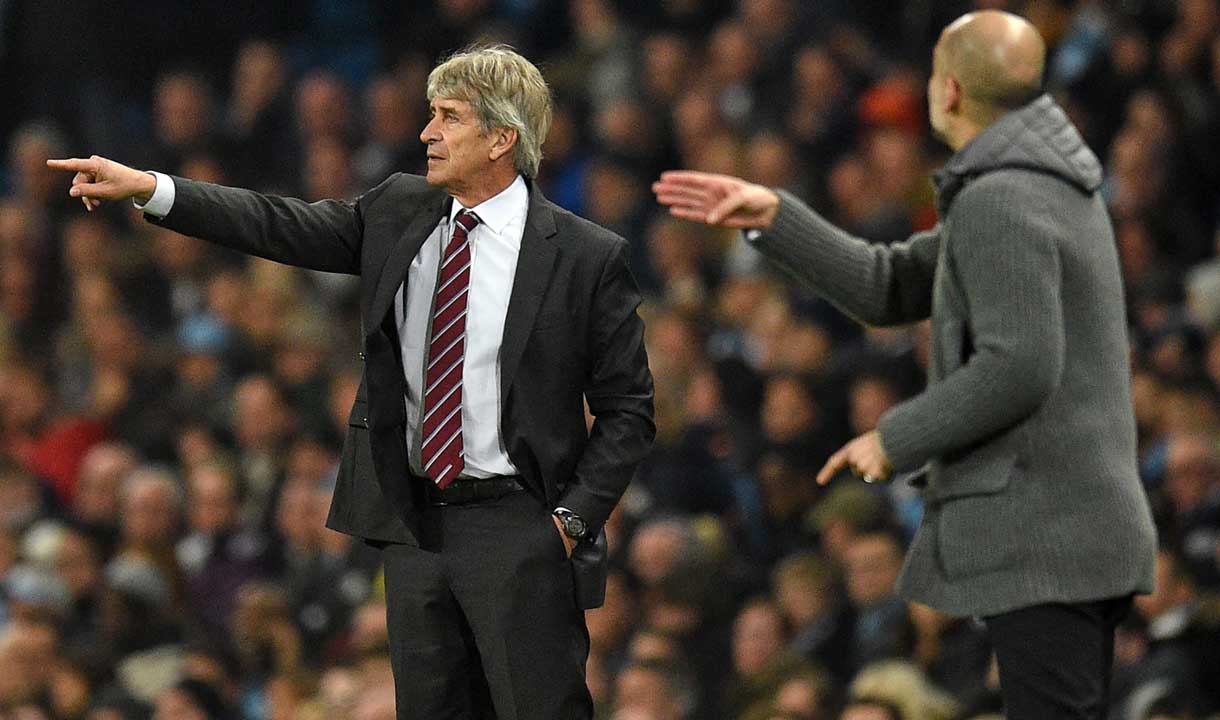 "We nearly went ahead with Andy Carroll – it was the first clear opportunity that we had and maybe it was the most clear opportunity in the game up to that moment, but the penalty was decisive.
"I feel that we lost with a penalty that was not a penalty, and in the other box also if Lanzini goes to the floor, maybe he can whistle [there too]. 
"They had other chances after that but I am not happy with the way that we lost the game."
Pellegrini revealed his gameplan was disrupted by an illness picked up by Marko Arnautovic on the day of the game, but thought the team reacted well to push City so close.
He added: "We know that Man City have many different moments in attacking and they have players who make the difference, but we worked well in that sense. 
"Our intention before the game was to recover [out of possession] and have speed up front. Unfortunately for us Marko Arnautovic woke up this morning sick, so he couldn't play, but in the review of the game I thought we played well defending, but lost too many balls when we had possession."