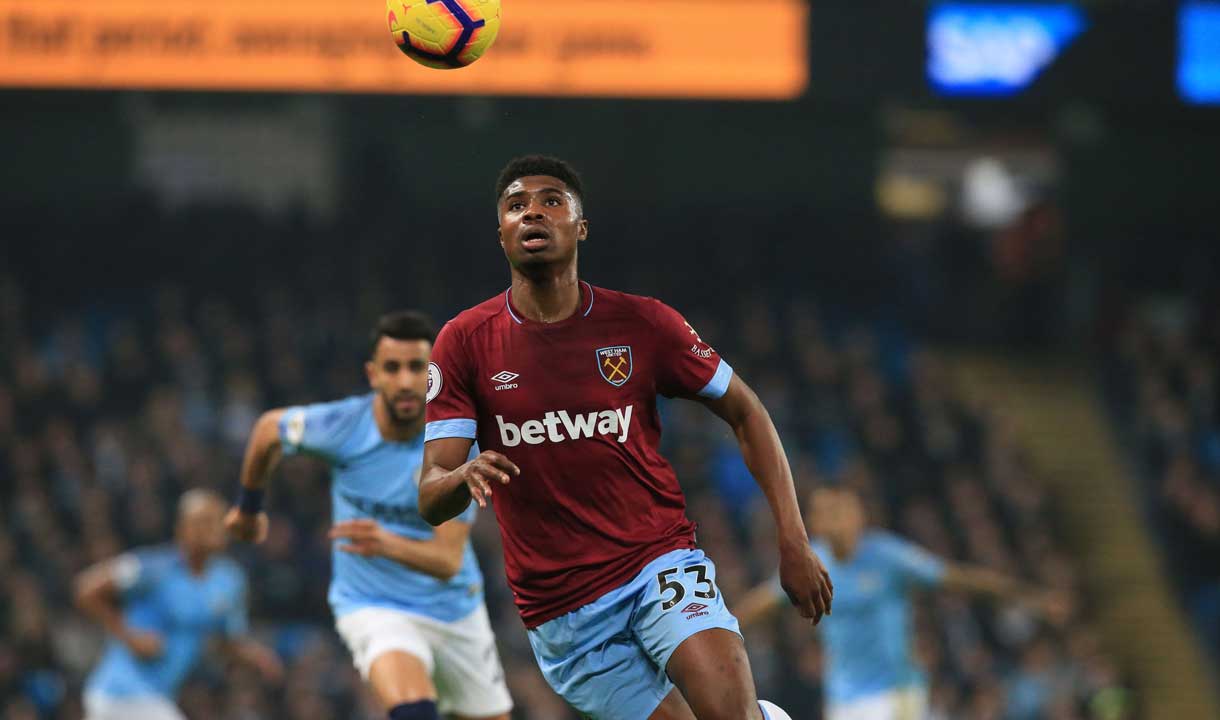 One player who will never forget Wednesday's game at Manchester City is West Ham United youngster Ben Johnson.
The 19-year-old defender was handed his senior debut at the Etihad Stadium, with Aaron Cresswell missing due to a foot injury, and he played 63 minutes before Pablo Zabaleta replaced him from the bench.
West Ham gave a good account of themselves defensively too, holding the title chasers until Sergio Aguero struck from the spot in the 59th minute.
1-0 was how it ended, but Johnson enjoyed his taste of the big time and now wants to experience it more regularly.
"It's been a great occasion," he said. "I've been waiting around for it the whole day, but I enjoyed it a lot and it was a great experience to be out there against the best – that's who I want to be playing against.
"The Gaffer put me in the starting eleven [when we worked on] the set pieces earlier and that's when I knew, so I just got prepared for it.
"I felt like I did OK. I just need to pick up on a few things, watch it back and improve my game. I felt confident out there and I'm ready to go again.
"I want to be here more often now. This is what I dreamed of as a kid, being here is great and hopefully there's more to come."