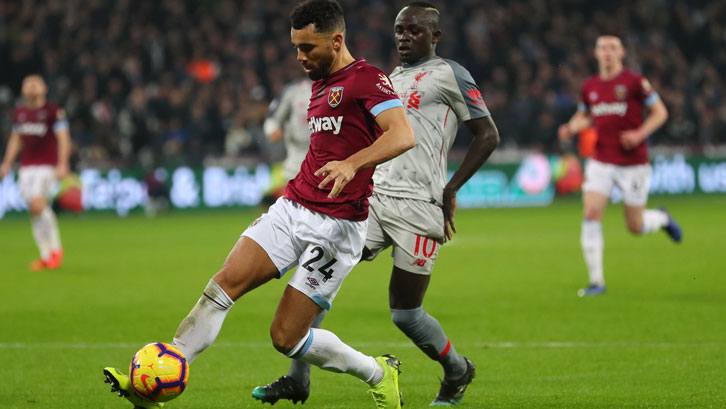 Ryan Fredericks is relishing the challenge of trying to secure a regular starting place for West Ham United ahead of 'Premier League legend' Pablo Zabaleta.
The right-back has had to be patient since completing a summer switch from Friday's visitors to London Stadium, Fulham, with a combination of Manuel Pellegrini's team selection and a shin injury keeping him out of the side for all but six top-flight matches.
However, the speedy Fredericks has been in the starting XI for West Ham's previous two fixtures – 1-1 draws with Liverpool and Crystal Palace – and is hoping to keep his spot against his former club.
All the training and listening to a world-class manager has helped my game a lot

Ryan Fredericks
"I really am [looking forward to Friday's game]," he confirmed. "I have got a lot of good friends there and a lot of love for the club. I have not got a bad word to say about anyone at the club. It will be business. I jumped ship and play for a new club now and my career is going a different way. My sole focus is picking up the three points for West Ham. 
"It was a really tough decision [to leave Fulham immediately after winning promotion]. Last season was the best year of my life, not just footballing wise, but outside football with the boys there. Everything just fell into place perfectly. I just felt like I needed a new challenge. West Ham are in a position now where Fulham want to be. They are established in the Premier League.
"I knew I would be coming to fight with Zabaleta, who has been a Premier League legend for the past ten years. For me, when my position is not safe is when I am at my best. It has taken me a good few months to get in the team, but I feel it has brought out the best in me as a person and a player. So, I think I made the right decision."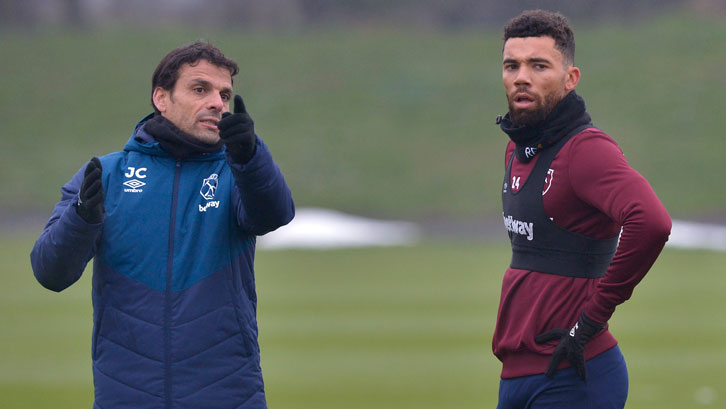 Part of the reason Fredericks remains convinced of that is the opportunity he has to work and draw on the experience of Pellegrini on a daily basis.
"I have had to graft every day," the No24 continued. "I cannot relax. I have probably been guilty of that at times over the last couple of years when my position is safe, I know I can relax a bit and probably not work on parts of my game that are not as strong.
"Now, being in the Premier League you cannot have any weak parts of your game because you will get found out very quickly. All the training and listening to a world-class manager has helped my game a lot. 
"I have learned a lot. He is one of the most experienced managers out there. The stuff he says seems so simple. When you take it on board you do not think it is such a big deal but when you get on the pitch they start becoming second nature and you see the game so much easier.
"You are always in the right position, because of him. We play with a higher line so we do not drop into the box and at first it always felt like I was out of position. Now I have seen it against good players, I have seen how it works.
"Now, I just want to play as many games as possible and make up for lost time after my injury. Then have a good off-season, get myself stronger and come back and have a good crack next season and play as many games as I can."