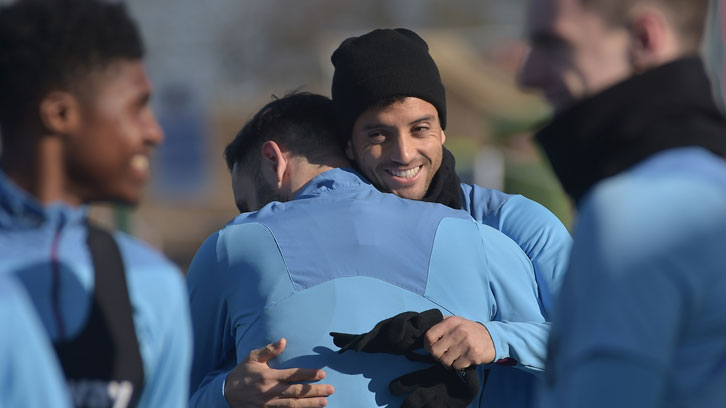 Felipe Anderson has already taken the Premier League by storm, but West Ham United's Brazilian winger insists he can take his game to even greater heights.
The outstanding No8 has scored more goals, created more chances, made more passes and embarked on more dribbles than any other Hammer, and played more minutes than any outfield player, in what is his debut season in the ultra-competitive English top flight.
And, as he continues to settle into life in Claret and Blue, Felipe Anderson is aiming to keep improving, both for himself and for the club he joined from Lazio last summer.
I am still adapting to that side of the game and I need to get stronger

Felipe Anderson
"I have always enjoyed dribbling," confirmed the 25-year-old, whose 110 dribbles rank him fifth in the Premier League. "That has been a key part of my game and you do get quite a lot of space in England. But the game is very intense and it is difficult to keep it up for the 90 minutes.
"Every game is end-to-end, with attack after attack. I am still adapting to that side of the game and I need to get stronger.
"The Premier League is the best league in the world, and it is very well regarded if you get a chance to play in it. I was very motivated from day one to repay the belief the club has shown in me. I have worked very hard to settle in quickly and am enjoying being part of the team, being in the city and taking part in such a project."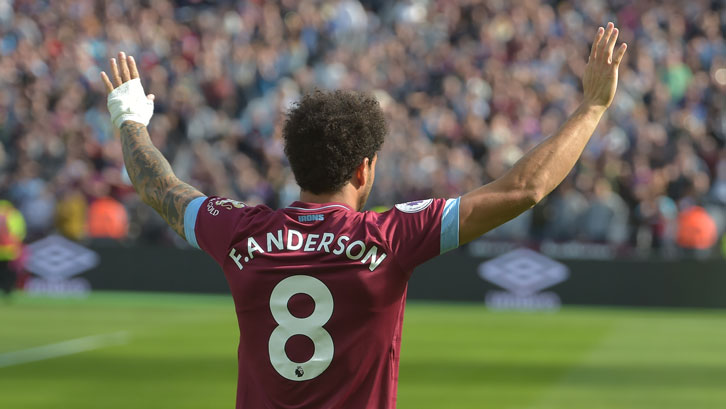 Felipe Anderson has already enjoyed real highs and endured real lows during his first season in West Ham colours, scoring vital goals in victories over Manchester United, Burnley, Newcastle United, Crystal Palace and Southampton, but also suffering disappointing defeats, most notably in the Emirates FA Cup at AFC Wimbledon last month.
"Scoring in the win against Manchester United [was my best moment so far]," he confirmed. "We had played eight games before that and I hadn't got a goal. I did that day and we managed to win against a good Manchester United team. That game showed how good we could be.
"These things [like losing to Wimbledon] happen in football. If you take your eye off the ball or lose focus for even a minute you can lose a game against any team. The Wimbledon game did not go to plan and it really hurt us.
"We worked very hard against Liverpool [to draw 1-1 in our last home match] and could have even won that game. Going forward that is our aim."