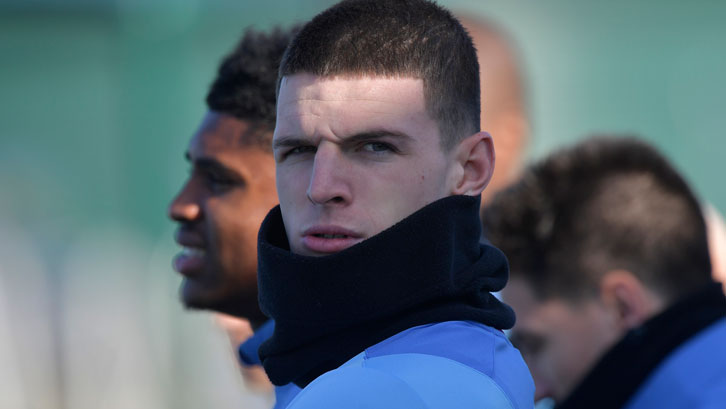 Declan Rice is one of the best deep-lying midfielders in the country and is ready to play for England.
That is the informed and expert opinion of West Ham United manager Manuel Pellegrini, who has overseen the 20-year-old's continued and rapid development into one of the top young players in the Premier League.
Rice recently announced his decision to pursue an international career with England and Pellegrini believes the outstanding Academy of Football graduate should be named in Gareth Southgate's squad at the earliest possible opportunity.
"I think that he is ready to play for England and I think that we are just starting the development of him as a player but, at this moment, his performances are better than every holding midfielder [that England has]," said the Hammers boss.
"In this moment his performance, at least I am taking about the English players, [is the best in the Premier League in his position]. Maybe there are other foreign players in big teams that are also playing well like Fernandinho [for Manchester City] but I repeat, we are just starting seeing what will be with Declan in the future."
I started with Javier Mascherano when he was 17 years old and he was similar to Declan Rice in his mentality

Manuel Pellegrini
Rice is just five weeks past his 20th birthday, but he has already reached 50 Premier League appearances and has been one of the first names on Pellegrini's teamsheet since the Chilean's arrival in east London last summer.
The manager has been hugely impressed by the No41's talent, but perhaps even more so by his maturity and character, which he likened to another player he coached as a teenager – former West Ham and Argentina midfielder Javier Mascherano.
It was Pellegrini who handed a 19-year-old Mascherano his senior debut for Buenos Aires giants River Plate back in August 2003, before the pair were reunited at Chinese Super League club Hebei China Fortune for a short period in January last year. 
And the Hammers boss sees many similar traits in Rice to the man who went on to earn 147 international caps, two Olympic Gold Medals and a host of honours with Barcelona.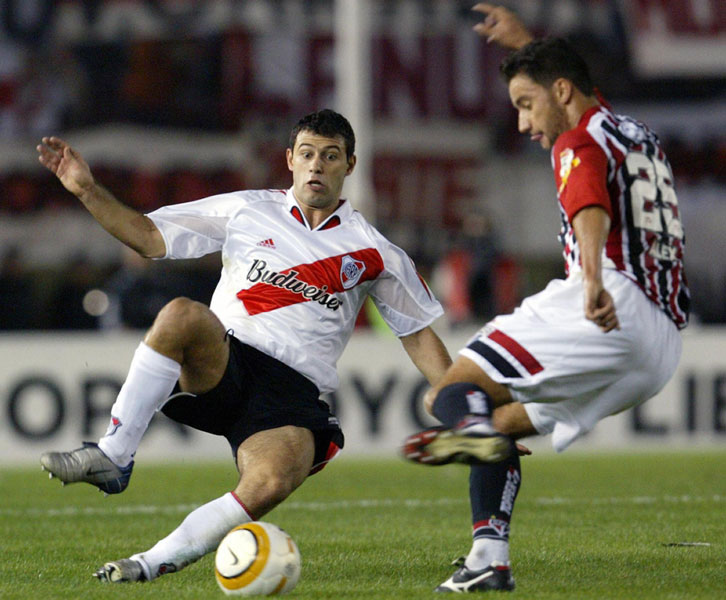 "I worked with so many young players, it is difficult to compare 20 years of management and different players, but he is a very good player," Pellegrini explained, when asked if Rice is the best youngster he has ever worked with. "I started with Javier Mascherano when he was 17 years old and he was similar to Declan Rice in his mentality – the mentality that when they are 17 or 19 years old it seemed that they have the mentality of 35 years old.
"When you are 17, 18, 19 years old and arrive to the first team, playing in the first team changes your mind a bit and you think that you are ready but in the case of Declan he knows that he is [just] starting and that is important.
"[His maturity] is one of the attributes that he has to continue improving. He is always listening when you talk to him. He is always trying to learn from other players who have more experience [than him] and you see that he is improving in every training session he does here. He does it with 100 per cent intensity and is always trying to improve."
And improve Rice most certainly will as he continues to develop, both as a player and as a person, into, one hopes, one of the best deep-lying midfielders in the world.
"He is improving in a lot of different things in that position," Pellegrini continued. "Maybe he must improve more and have a better view of the pitch, but he has such good technique that he never misses a pass and he is always keeping his position in the correct moment so as a player, a young player, he will always be learning more things but in this moment I think he is a complete player.
"It is the experience you gain through playing more games. When he plays more games he will be improving in all that he must do in that position so it is just a matter of time."