Manuel Pellegrini faced the media ahead of West Ham United team's Premier League derby with Fulham at London Stadium on Friday evening.
The Hammers will be looking to bounce back after going on a five-match winless run in all competitions, and the manager believes a week working with his squad in Spain will have had a positive impact. 
Here's what the boss had to say…
The mood in the camp is good
The mood of the squad is very good. I think it was very useful to go out for one week and for all of us to be together.
Maybe the results in the last four games we couldn't win, but I think in the last two games we played well and they were good results.
Now we have the option to play here at home against Fulham. That will not be an easy game but we must demonstrate what we can do.
We went to Spain for four days to work hard, to have the group living together for 24 hours a day. That was good work, with some moments of relaxing together and now we will finish our preparations for this game by working for the complete week, so I think that was very useful.
There were a lot of reasons why [January] was not a good month for us, so after the transfer window closed, as a manager, we tried to recover the commitment of all the players in our project.
We have 12 games more in which we must demonstrate between now and the end of the season.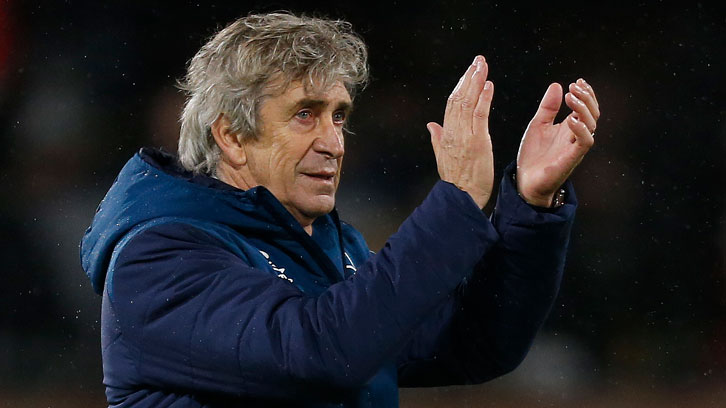 Beating Fulham will be tricky
I think Friday's London derby with Fulham is a tricky game. It's a team that must fight from now until the end of the season not to be relegated. It's a team that brought a lot of good players this season and has a good manager.
So, if we don't really do a very good game as we did against Liverpool and in the first 45 minutes against Crystal Palace, it will not be easy for our team to win the three points just because we are playing at home, so we need to be concentrated, have good pace from the beginning until the end of the game and try to give a good performance.
I don't know if I am surprised that Fulham are struggling for wins, despite investing a lot of money in their squad, because football is not just about investment. All the teams here in England invest a lot of money in their teams.
The league is so difficult because there are so many good teams that anyone can beat you so, for different reasons, as happened to us at the beginning of the season also, when we couldn't win the first four games, Fulham have not had a successful season for the moment.
But they have 12 games more and everything can change.
I want fans to enjoy our games at London Stadium
Last season was a very difficult season not only for the results but also for the relationship with the fans. Maybe this season it is more calm.
For me, as a manager, I want the fans to enjoy the games and the only way to do that is to play good football and win the games.
Maybe there are a lot of reasons, not only that, why the mood of the fans is better this season, but really I don't have any complaints about that.