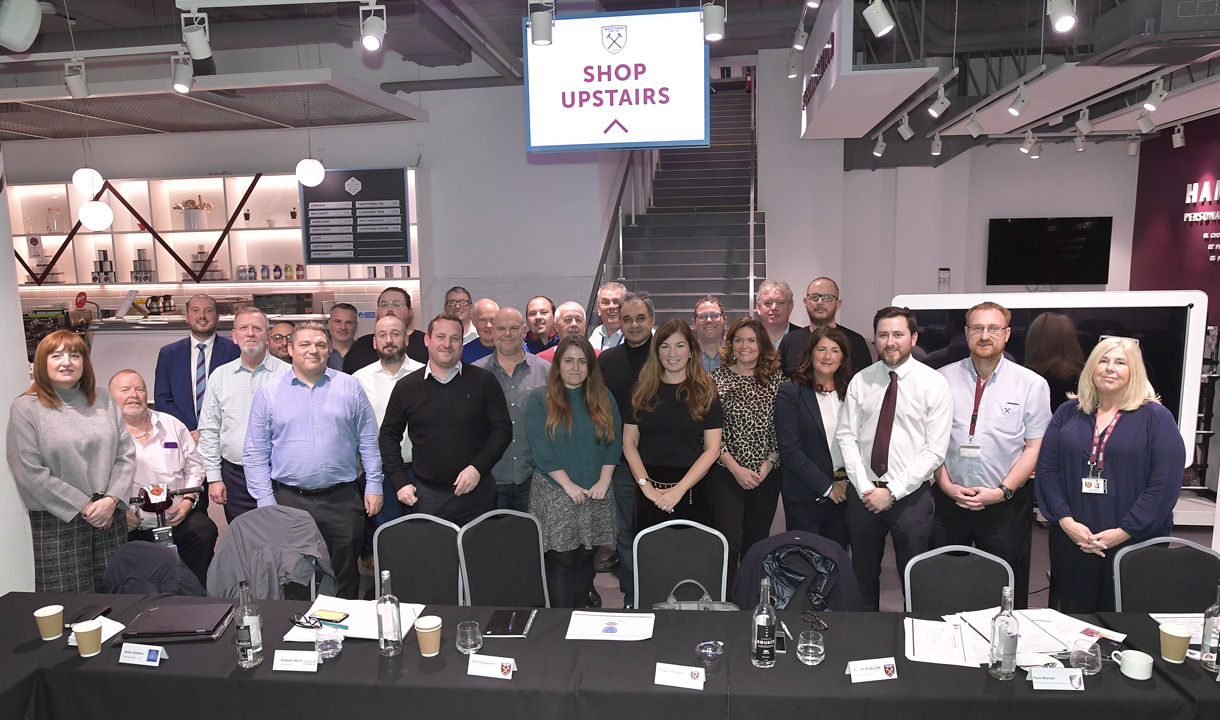 The West Ham United Official Supporters' Board (OSB) held its second meeting of the 2018/19 season at London Stadium earlier this month.
The OSB, newly formed for this season, is the key conduit between West Ham United supporters and the Board of Directors and provides supporter representatives with an enhanced forum with greater access, opportunity and an influence on what happens at the Club.
Having met for the first time in November, February's meeting provided an opportunity for the Club to consult with supporters on new proposals, listen to feedback from supporters and provide updates on actions since the last meeting.
The Club was keen to use the meeting as an opportunity to consult with the Official Supporters' Board on the new designs for improving the configuration of seating in the Bobby Moore and Sir Trevor Brooking Stands, and to discuss matchday fan zones, the statue and new claret pitch surround.
In addition to this consultation, the management team from Delaware North, the Club's catering partner, was also present to answer questions submitted by Supporter Representatives. The questions submitted by the OSB can be found alongside the minutes and the Club and Delaware North will publish answers to each query no later than Friday 15 March 2019. Supporters are advised to keep in touch with Hammers Help and @WestHamHelp for any updates.
The meeting closed with questions from the Official Supporters' Board representatives, which covered points including the Memorial Garden at Upton Park, OSB communication, stewarding at London Stadium and the provision of Wi-Fi at home games.
The Official Supporters' Board, Disabled Supporters' Board and Junior Supporters' Board have all been created this season as a platform for meaningful engagement so West Ham supporters can have their say at the very highest level of the Club. 
What's more, it gives the Club a new opportunity to consult with supporters and use that feedback to help steer the strategic direction of the Football Club and enhance matchdays at London Stadium for all of our loyal and passionate supporters.
For any questions on the new Official Supporters' Board, visit our dedicated website section or email [email protected]