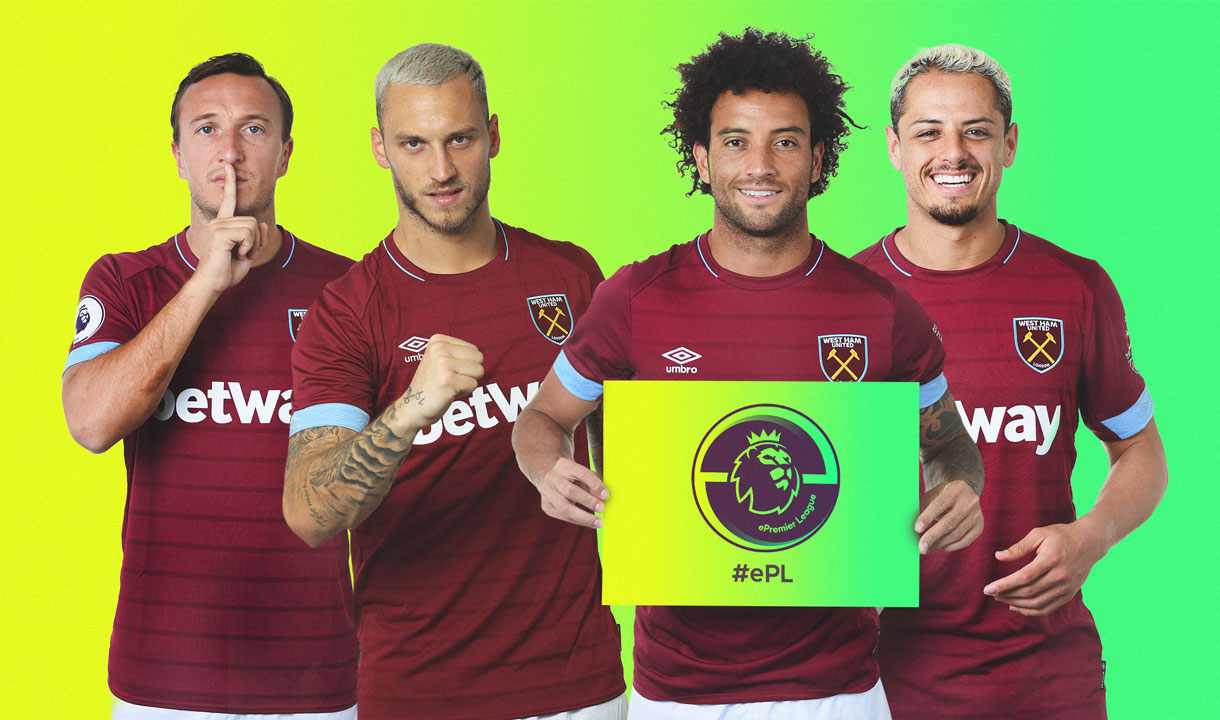 West Ham United's eSports players Jamboo and Edi Garibovic are targeting a spot at the inaugural ePremier League finals.
The Hammers duo will compete in West Ham's club play-off event at London Stadium on Tuesday, with the top player on both PlayStation 4 and Xbox heading to the overall final in March.
The ePremier League kicked off in January 2019 for UK players of FIFA 19, with online qualifiers finding the 16 best players on PlayStation 4 and the best 16 on Xbox for each top flight club. These 32 players then advanced to the club playoffs.
All 20 Premier League clubs will host a live playoff round, giving two FIFA 19 competitors the right to advance to the ePL Final.
The ePL Final will be held on 28 and 29 March 2019, in London, and broadcast live on Sky Sports and the Premier League's digital channels.
Jamboo, the Hammers' Xbox player, said: "I'm really looking forward to taking part, it would be a great honour to play in the ePremier League for West Ham
"The ePremier League is extremely exciting. with the backing of the Premier League it opens up a huge amount of opportunities for this eSport to keep growing, I feel like this is just the start of something great."
Edi Garibovic, who signed as the club's PS4 player after impressing at the West Ham United eSports Cup powered by Basset & Gold late last year, can't wait to compete at London Stadium again.
He added: "I'm really looking forward to competing. there will be pressure on me but I'm confident in how I've been playing.                                                
"Representing the club is an honour and I'm going to try my best to win the tournament and then going on to represent them at the ePL finals on the 28 March."
Click here for all the Hammers' ePremier League play-off finalists.