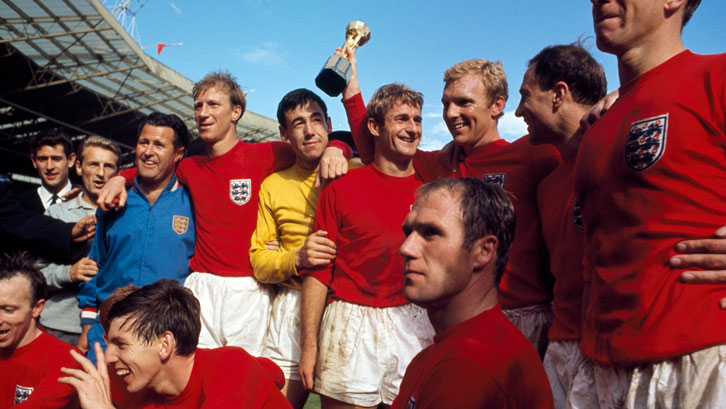 Evening Standard correspondent and lifelong West Ham United and England supporter Ken Dyer, who was present at the 1966 FIFA World Cup final and saw Gordon Banks keep the Hammers at bay on many occasions, pays tribute to the late, great goalkeeper, who has passed away at the age of 81...
The passage of time marches on and all we can do when these great heroes pass away is reflect on them and cherish the memories they have given – and Gordon Banks has certainly played his part in many of those.
On the day England won the World Cup back in 1966, he might not have been one of the stars of the final, and he certainly had no chance with either of the two West German goals, including Weber's late goal which sent the game to extra-time, but he played his part in the greatest day in our country's football history.
The fact that England had reached the final was down to him with saves in the previous games. He kept clean sheets in all three group-stage matches and the quarter-final against Argentina, and only a penalty from Portugal's Eusebio got past him in the semi-finals.
He just gave an air of confidence to the defenders in front of him and, at that time, was arguably the best goalkeeper in the world.
As a player, Gordon was a humble and humorous man, in my experience. He just went about his job as a lot of players did at that time.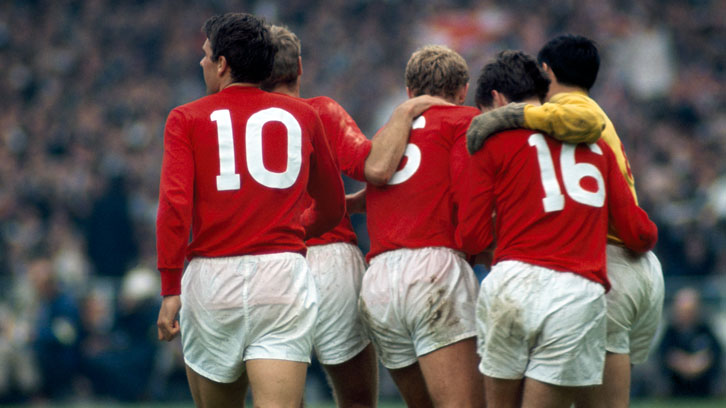 Many supporters may not know that he almost became a West Ham United player under Ron Greenwood. The story goes that Bobby Moore was urging Ron to sign him from Leicester City in 1967, but Ron had given his word to the Scottish club Kilmarnock that he would sign Bobby Ferguson, so he didn't sign Gordon. Bobby was very disappointed with that.
And, of course, the decision not to sign Gordon came back to bite us in the League Cup semi-final in 1972, when he saved a penalty from Geoff Hurst during extra-time at the end of the second leg at the Boleyn Ground. Stoke held on to win on the night and draw on aggregate and, after two replays, they went through to the final.
Geoff hit by no means the worst penalty in the world to Gordon's right with a lot of power and venom, but he somehow pushed it around the post. It was a fantastic save.
If Geoff had scored that spot-kick, we might well have gone on to the final and beat Chelsea, as Stoke went on to do themselves.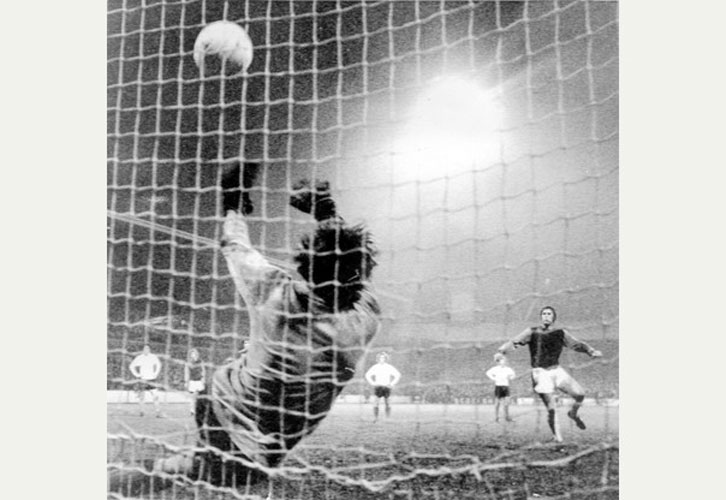 Following Gordon's passing, I wrote a piece for the Evening Standard and, during my research, I read that he had been voted the second-best goalkeeper of the 20th century behind the great Russian Lev Yashin. I didn't see much of Yashin myself, but I can say he must have been one heck of a goalkeeper if he was better than Gordon Banks.
Of course, his most famous personal moment was his save from Pele in Guadalajara during the Mexico 1970 World Cup finals. It is difficult to judge it as the best save of all-time, but I can't remember a better one.
Jairzinho cross was perfect, Pele's header was textbook, powerful and down towards the corner, , but Gordon got across goal, put his arm out and tipped it over the crossbar.
From what I have read since, Pele was shouting 'Goal!' as soon as he headed it and thought it was in, but Gordon got down.
His old mate Bobby Moore joked to him afterwards 'You must be getting old, Gordon, as you used to hold onto those!'.
Gordon was a truly great goalkeeper who would have notched 100 caps and been the first goalkeeper to do it ahead of his successor Peter Shilton, had he not lost an eye in a car accident in October 1972.
We have lost Bobby, Alan Ball and Ray Wilson and now we have lost Gordon Banks, but the memories of their achievements will never be forgotten.