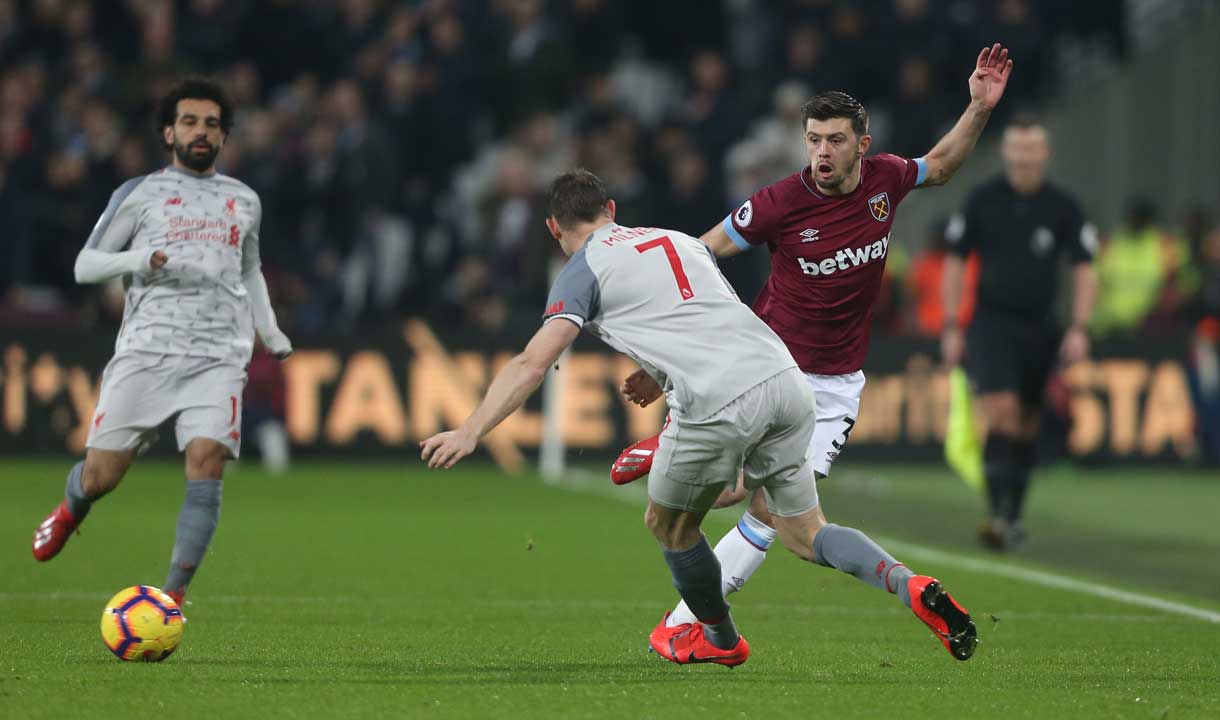 Aaron Cresswell knows it is time for West Ham United to show they can achieve results consistently as they head into the final third of the Premier League season.
Monday's entertaining draw with Liverpool sets them up perfectly for Saturday's trip to Crystal Palace with the left-back keen to ensure they don't let that result go to waste.
The Hammers have defeated the likes of Manchester United and Arsenal this term, yet slipped up in away games at Burnley and Bournemouth, so Cresswell is well aware of the need to defeat the teams around them in the table if they are to move into the top half.
There would be no better time than to start that at Selhurst Park.
"There have been some inconsistent results," he admitted. "Certainly after the start we had when you lose the first four games you are always playing catchup and it's never easy picking up after getting no points from 12 available.
"The whole of December we had a fantastic run, I think we won four games on the spin but of course then we had a little blip and then had another good result.
"It's frustrating but I suppose it's part and parcel of football. We want to win as many games as we can and that's what we are looking to do.
"As long as its three points on Saturday I don't care if its a high scorer or a 1-0. That's our aim and we want the win. Certainly Palace are on a run of good results of late as well and they have brought in Batshuayi and we will be looking to neutralise him. It will be another tough game as every game is
"They have had some ups and downs but apart from the top four teams nearly everyone has had an up and down season. We have had our down and we want to stay up there and focus on as high up that league as we can get."