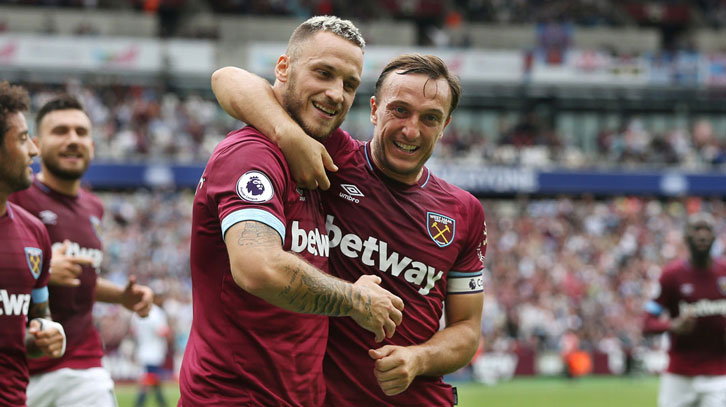 Mark Noble has backed Chicharito and Marko Arnautovic to produce their best form for West Ham United during the remaining 13 matches of the Premier League season.
The Hammers captain believes the attacking duo will thrive now their respecrive early-season illnesses, injuries and the distractions of the January transfer window are behind them.
Chicharito produced one of his best performances of the season in Monday's 1-1 draw with Liverpool at London Stadium, leading the forward line with determination and unleashing a team-high four shots on Alisson's goal.
And Noble hopes that display is a sign of things to come as West Ham prepare for Saturday's trip to Crystal Palace – an opponent he has scored twice and never ended on the losing side against in four previous meetings.
I think they'll be fine and I'm looking forward to the last 13 games of the Premier League season to see what we can do

Mark Noble
"We need to replicate the level of intensity and performance [we showed against Liverpool] at Crystal Palace," Noble told the Evening Standard. "That has to be our aim because up to now we've not been consistent enough.
"I do believe that will improve because the transfer window is closed now and hopefully players who could have departed know they're going to be here now.
"Chicharito was one of those players who could have gone, but I think you could see from his performance against Liverpool that he is a top professional.
"After the Liverpool game, he said to me 'I'm back on track. We need to find that consistency'. That was nice to hear because, as I said to him the other day 'Chicharito, you have to understand that you've been at Manchester United and Real Madrid. Players here at West Ham look to you, they will follow that example'. He's a great lad and he accepted what I had to say.
"I would expect the same attitude from those other players who were uncertain about their futures because the last thing you want to do is let down your team-mates. They're the ones with whom you go into battle every week.
"I think they'll be fine and I'm looking forward to the last 13 games of the Premier League season to see what we can do."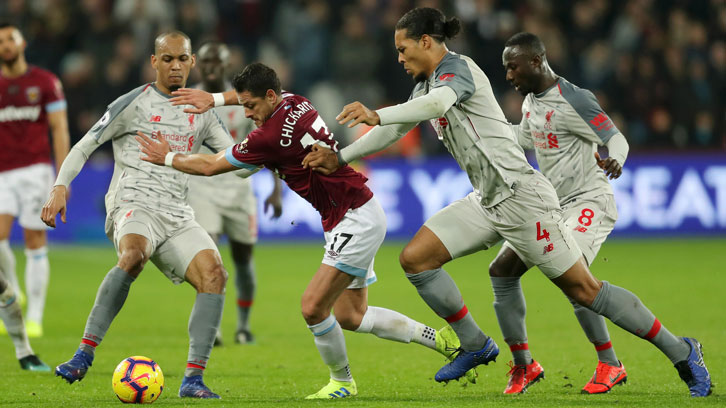 Arnautovic, meanwhile, is expected to return to the Irons squad for the trip to Selhurst Park after recovering from the foot injury he suffered at Wolverhampton Wanderers on 29 January.
Manuel Pellegrini will need to decide which striker to start against the Eagles, but skipper Noble believes neither man will let his manager or his teammates down.
"One of the other players [who was linked with a move away in January] was Marko Arnautovic, but he's been as good as gold," the No16 confirmed.
"Obviously, January hasn't been great for him, because he's been injured and we had the China stories, but I'm hoping now we will see the best of him for the final three months of the season."