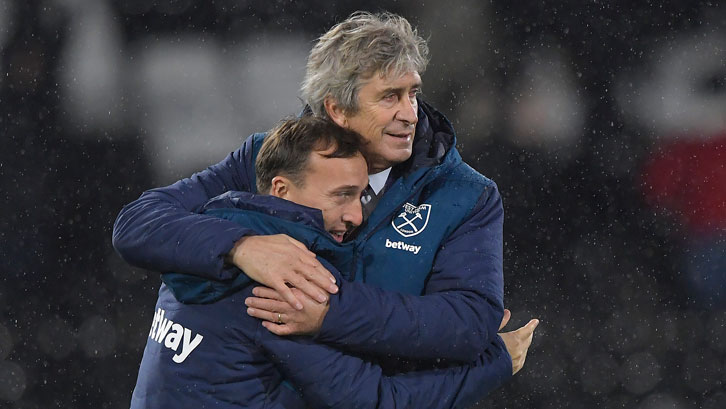 Mark Noble's influence on West Ham United will be felt long after he has retired.
That is the view of Manuel Pellegrini, who has seen at close quarters just how important his midfielder, captain and leader is to the Club, on and off the pitch.
Speaking in a week when one of Noble's illustrious predecessors, Billy Bonds, was recognised with the naming of London Stadium's East Stand in his honour, the manager was quick to praise the virtues of a player who has spent his entire professional career in east London.
"I don't think that you could compare [Mark with Billy]," Pellegrini said, without meaning any disrespect whatsoever to either man. "Mark Noble is our captain. He made his complete career here at West Ham. Probably he will finish here also. After he retires, the Club must decide what he deserves but in the history of West Ham, Mark will be an important player also.
"Important players and experienced players are players that know this profession and are always helping everyone – managers, their teammates, the dressing room. That's why they are leaders.
"Mark also is always talking with all his teammates. As a manager, I always talk with the squad and I give the direction in the way we must work and play. After that, the leaders in the squad have the responsibility to direct young players in the same way."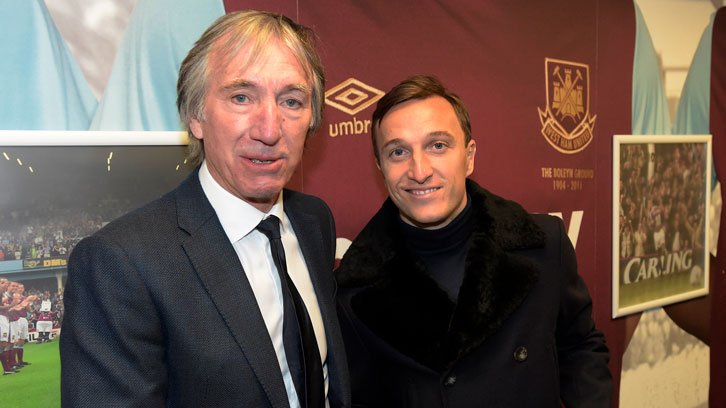 Bonds will be honoured at a ceremony at London Stadium on Saturday 2 March – moments before Noble leads his team into Premier League battle with Newcastle United.
The pair have combined to make more than 1,250 appearances for West Ham and win six Hammer of the Year awards, but Pellegrini believes it would be unfair to compare two men who have Claret and Blue blood coursing through their veins, particularly when Noble's own career is far from over.
"I never like comparing because they are different years, different clubs, different seasons," said the Chilean. "Just as you cannot compare Pele with Maradona with Messi in international football.
"They are different times. Both of them are very important players when they play for West Ham. Mark must be focused on the next year, to continue to win and improving what he has done for this Club. He has done a lot of things, but he is just 31 and has a lot more history to write for this Club.
"That's why he is one of the most important players along with Billy, Trevor Brooking and Bobby Moore."