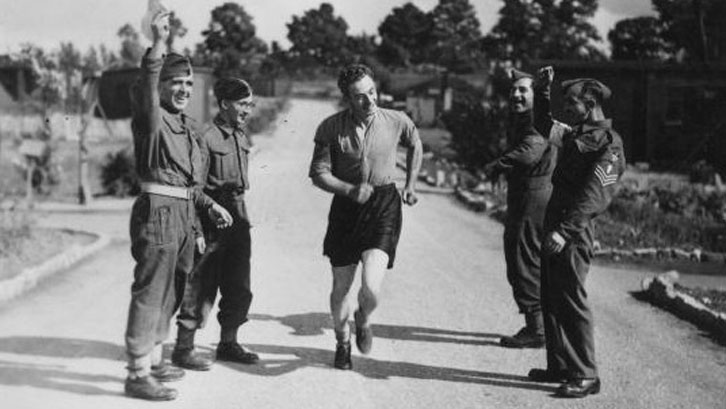 Few West Ham United players, past or present, lived more eventful lives than Harry Medhurst.
Born in the Surrey village of Byfleet on this day, 5 February, in 1916, at the height of the Great War, Medhurst began his career as a goalkeeper with Isthmian League club Woking.
In 1938, aged 22, he moved north of the River Thames to join Charlie Paynter's Hammers, making his debut at the Boleyn Ground in a 1-0 Second Division win over Fulham on Christmas Eve.
Medhurst took over as the Irons' regular No1 ahead of the experienced Herman Conway, who had kept goal more than 100 times since the start of the 1934/35 season, only for the outbreak of the Second World War in September 1939 to end his Football League career with the club after just 29 appearances.
The War also saw the Football League suspended just three matches into the 1939/40 season, with Medhurst between the sticks for all three.
Like many of his teammates, Medhurst answered the call and served his country during the conflict, rising to the rank of sergeant in the British Army.
Football remained a large part of his life, however, as photographs of the goalkeeper exercising at and lacing his boots while at his Army barracks show.
Medhurst also played a number of matches, guesting for Sheffield Wednesday while based in Yorkshire and also lining up for an Army XI featuring six Hammers in a match against Cambridgeshire club March Town in April 1941.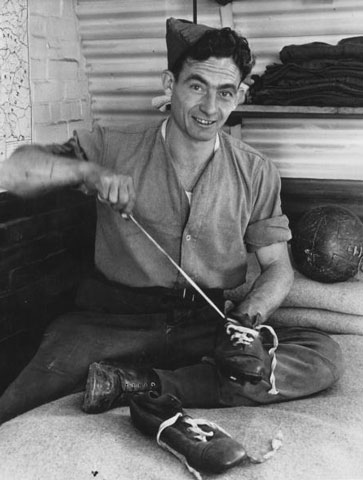 He also appeared 23 times for West Ham in the War League South and Cup, London League, London War Cup and, most famously, the Football League War Cup.
The Irons defeated Chelsea – with Medhurst keeping a clean sheet on his only appearance in the competition in a 2-0 away win – Leicester City, Huddersfield Town, Birmingham and Fulham to set up a Wembley final with Blackburn Rovers on 8 June 1940.
The game, which was played under the constant threat of an aerial attack from the German Luftwaffe, was settled by a solitary strike from Sam Small.
Medhurst's Army commitments meant he was unavailable and Conway started the game in goal, but manager Paynter successfully lobbied for the goalkeeper and Norman Corbett, who famously arrived at Wembley in his solider's uniform in time to take part in the post-match celebrations, to receive winner's medals for their contributions to the cup run.
After the War ended, Medhurst played three more times in Claret and Blue before losing his place to Ernie Gregory and signing for Chelsea. There, he appeared 157 times, while also turning out as a cricketer for Cambridgeshire in the Minor Counties Championship between 1950-53.
He returned to Stamford Bridge as a coach and physiotherapist until his retirement in 1975, before being awarded a Testimonial match against West Ham the following year.
Harry Medhurst died, aged 68, in April 1984, having lived a truly unique life.